To create a letter template in HealthEngine Recalls, navigate to the 'Templates' link at the top left of the Recalls tab in Practice Admin. Once there, click on the 'LETTER' tab.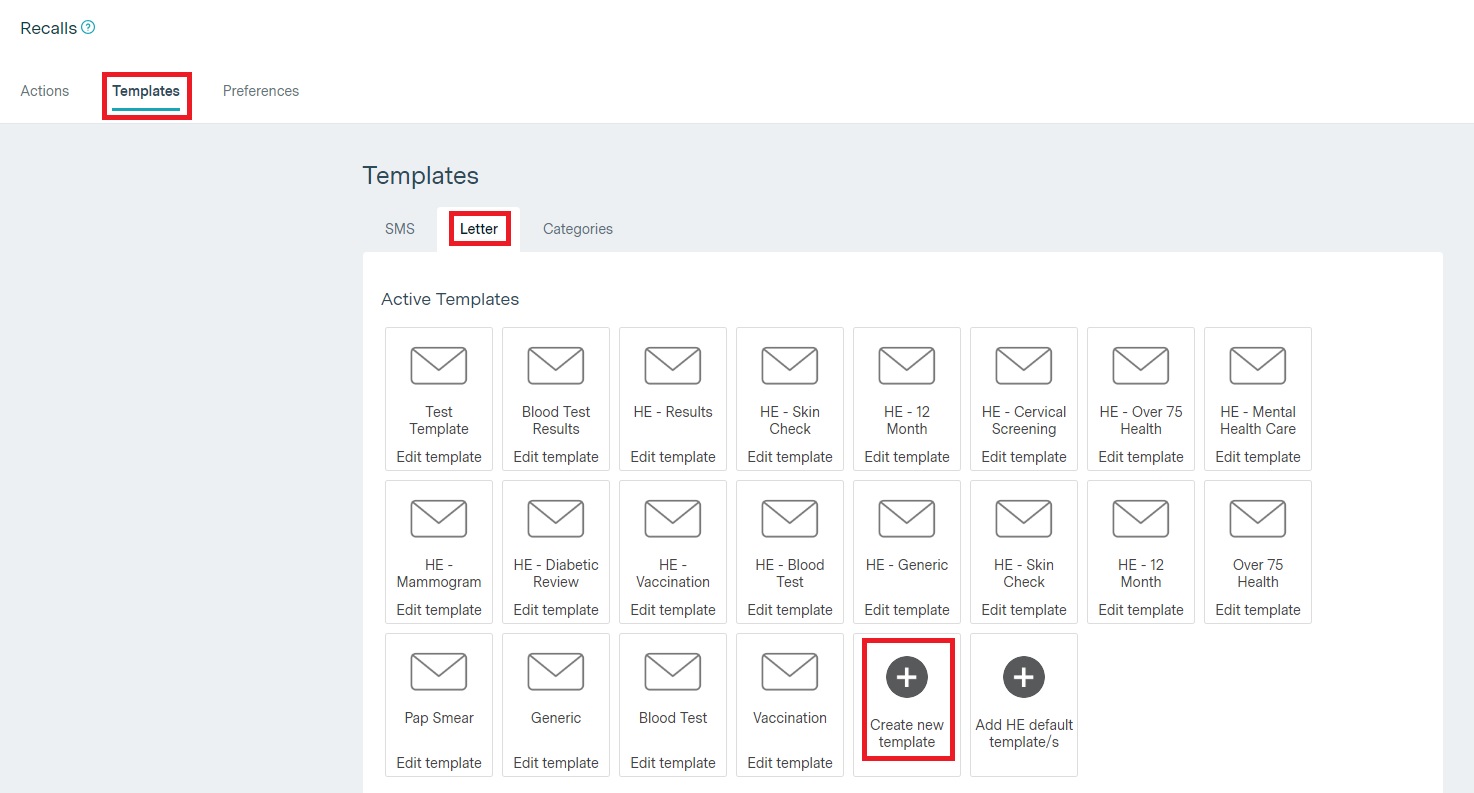 Click on the 'Add template' button. You will be directed to the 'Create Template' screen, where you can now create a custom template.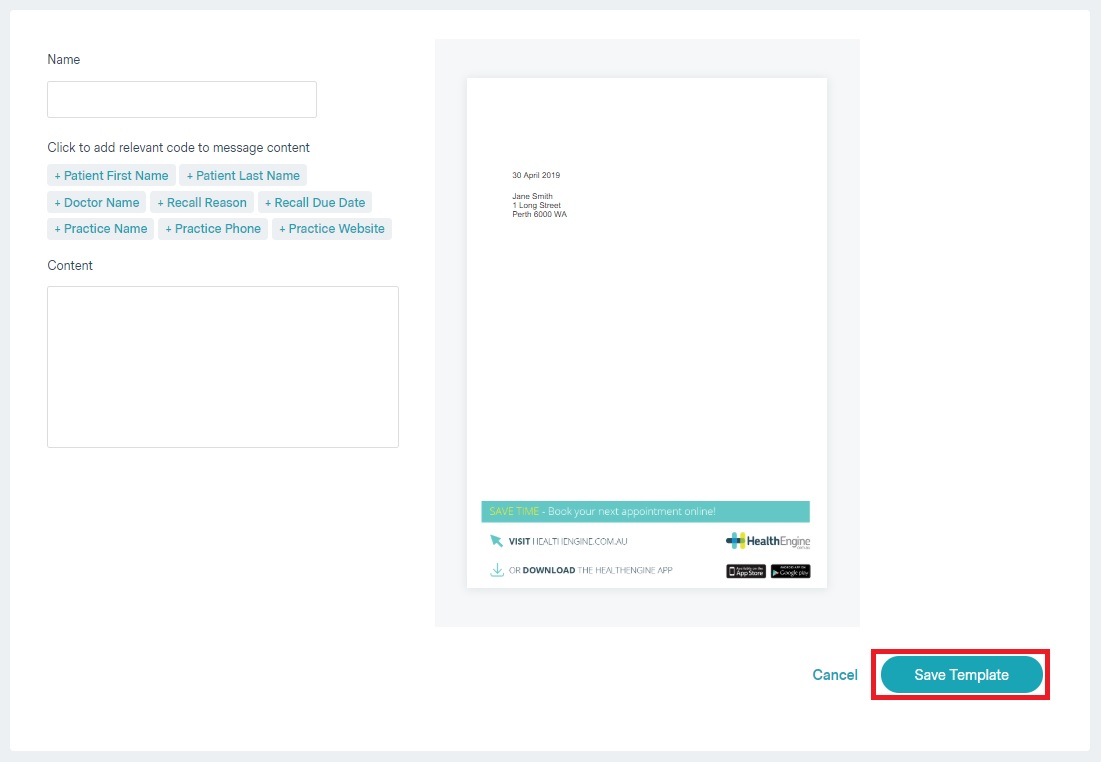 In the 'Name' box, type in a name that will make the letter template easily identifiable for future usage, e.g. for a blood test recall template, an ideal name would be 'Blood Test'.

In the 'Content' box, add the body text of the recall letter. You can use the recommended 'relevant code' to add message content that will prefill the letter with information specific to the patient when you create a recall, saving you having to manually customise each Letter recall you send. 

Once you are happy with the template, click 'Save Template'. If you wish to cancel the template creation at any time, you can do so by clicking the 'Cancel' button.
That's it! You have now successfully created a letter template.
If you wish to add a logo to your custom letter template, simply go to 'Preferences'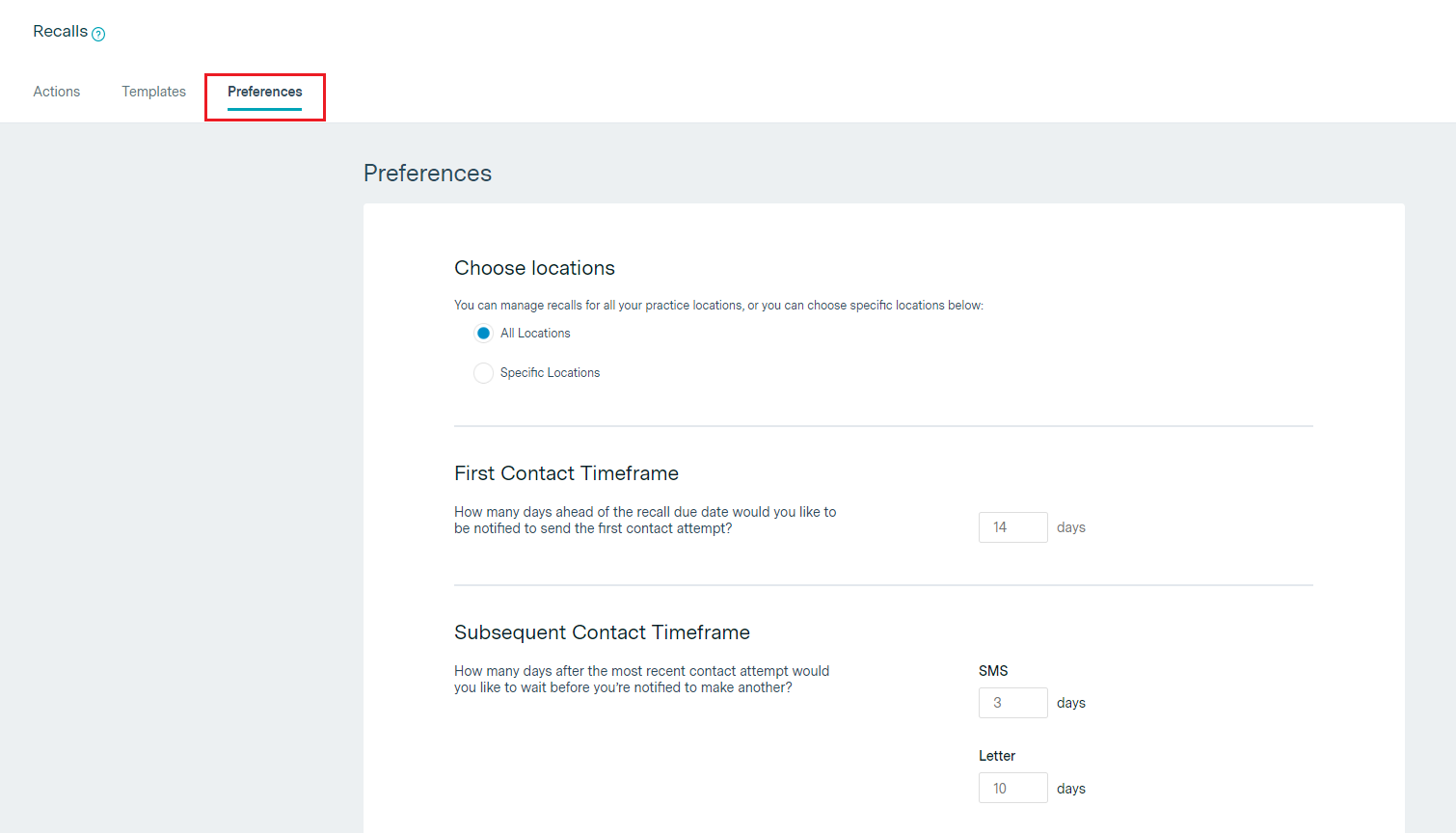 Under 'Letter settings', you can upload a Header file.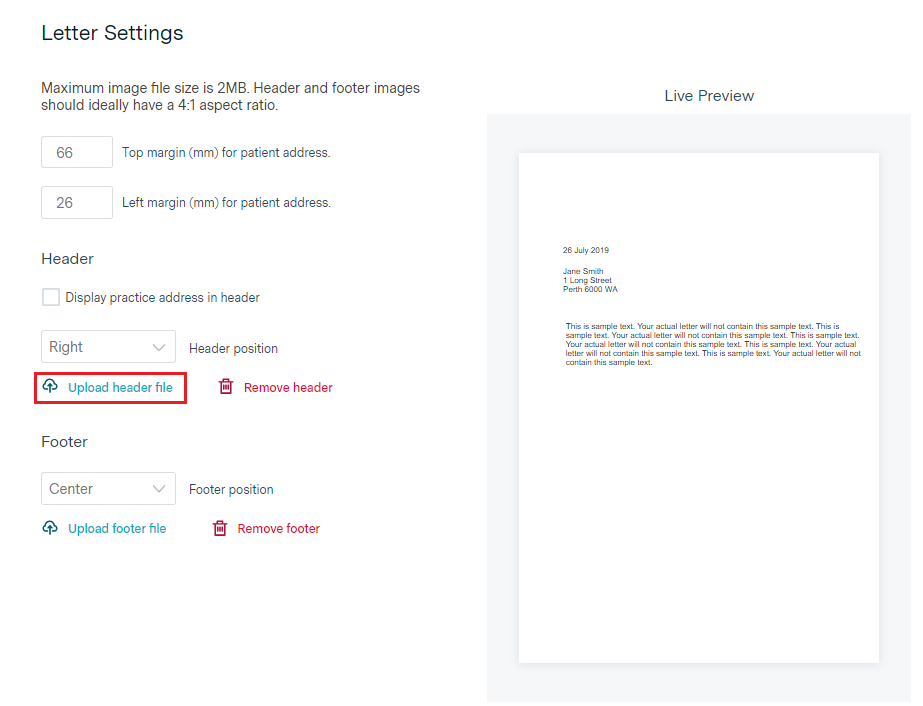 If you have any questions or concerns about this process, please contact our friendly Support staff by emailing support@healthengine.com.au with your query.