The Healthengine Recalls system is designed to help your practice effectively deliver recalls in the form of a SMS, letter and/or phone call to ensure that you are able to contact your patients in a way that best suits them!

To find out how to send an SMS and letter recalls, check out our Help Centre articles below:
How to Process a Phone Recall
To process a phone call recall, check the recall/s you wish to process and then select the 'Call' button beneath 'Send Recall' as seen in the image below: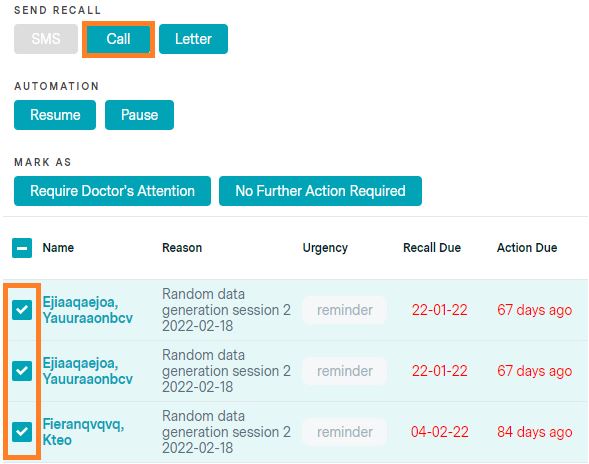 After clicking the 'Call' button, you will be taken to the 'Calls' tab where the selected recalls will now appear.
Please Note: If a call is marked as 'No Contact' it will move directly back to the 'To Action' tab ready for you to attempt contacting the patient again either through another call, SMS or letter.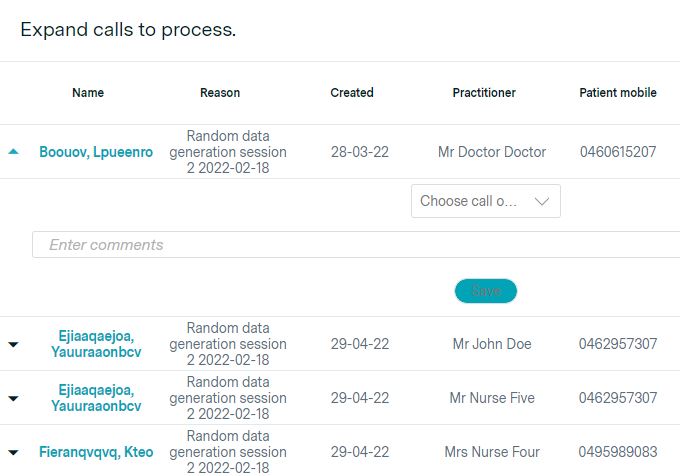 By default, the first recall in the Call list will be expanded - you can expand other recalls by selecting the drop down arrow beside a patient's name.


To process a recall from this tab, click the 'Choose call outcome…' drop down box, add any relevant comments and finally click 'Save'.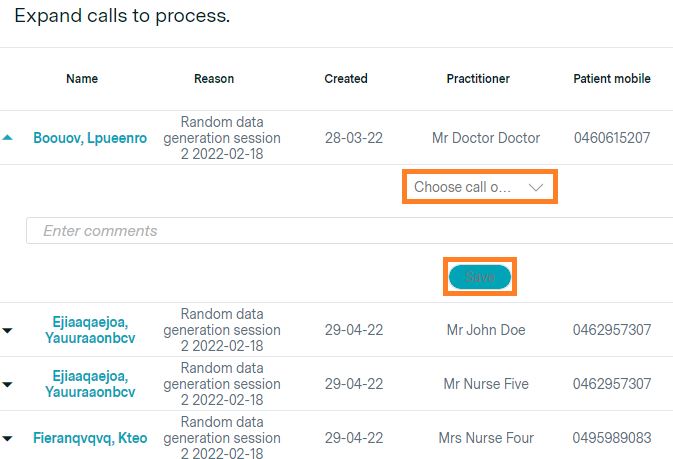 The recall will then appear in the 'Synced Recalls' tab and will remain there until the pre-set number of days have passed before returning to the 'To Action' tab.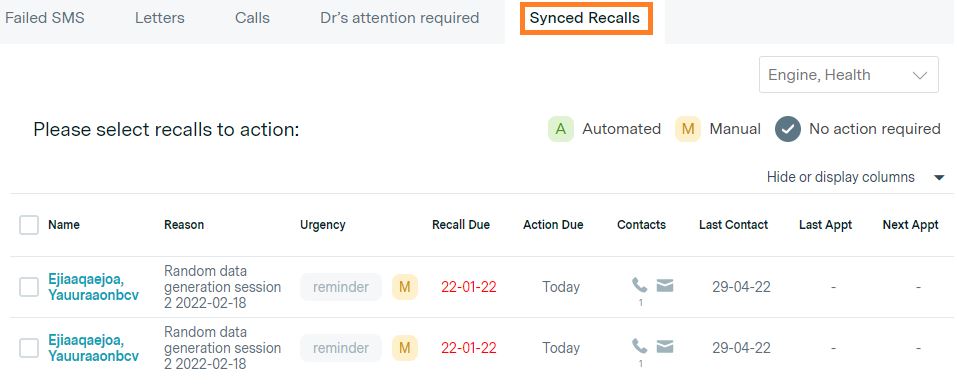 Once it has returned to the 'To Action' tab, you will need to process the recall again or mark as 'No Further Action Required' to archive the recall in the 'All Synced Recalls' tab.
Cancelling a Phone Recall
To cancel a pending call, simply click on the patient's name for a pop-up of their information to appear on screen - from here, you can select the 'Cancel Call' button under 'Action Recall'.

Alternatively, you can select the 'X' in line with the patient's name for the pending call to be removed from the list.


If you experience any issues or need assistance, reach out to our friendly Healthengine Support Team via phone, chat or email support@healthengine.com.au