To process a recall by phone call, select the recall/s you wish to process and click the 'Call' button under the 'SEND RECALL' menu (see image below).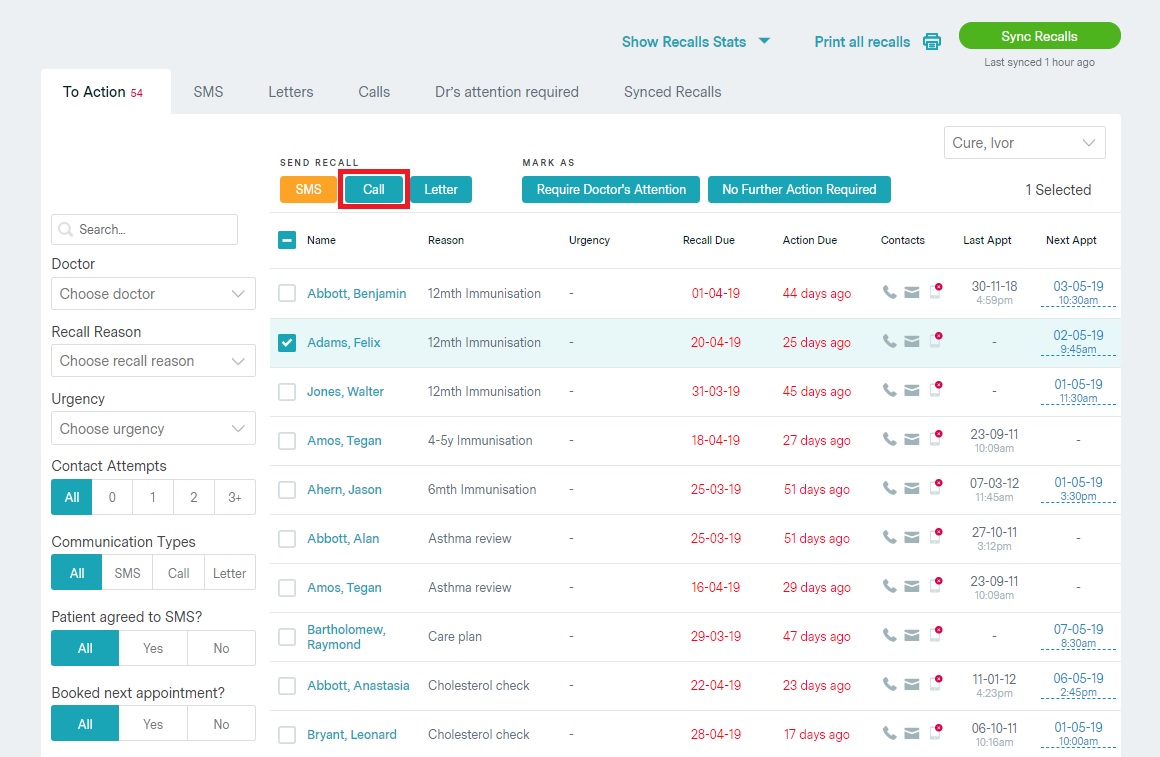 After clicking the 'Call' button, you will be taken to the 'Calls Pending' tab where the selected recall/s will now appear. To process a recall from this tab, click the 'Choose call outcome…' drop down box, add any relevant comments, and click 'Save'. To cancel a pending call, simply click 'Cancel Call' under the recall you wish to cancel. Note that each recall has a menu that you can show by clicking on the '>' arrow button next to the relevant patient name.

By default, the first recall in the list will be expanded.

Once you have filled in the details, you can click 'Save' to finalise the recall.

The recall will then appear in the 'Synced Recalls' tab and will remain there until the pre-set number of days have passed before it will return to the 'To Action' tab and you will need to process the recall again or mark as 'No Further Action Required' which will archive the recall in the 'All Synced Recalls' tab (appears greyed out, as per image below).

That's it! You have now successfully processed a call recall.

If you have any questions or concerns about this process, please contact our friendly Support staff by emailing support@healthengine.com.au with your query.