To send a letter recall, select the recall/s you wish to process and click 'Letter' under the 'SEND RECALL' menu options.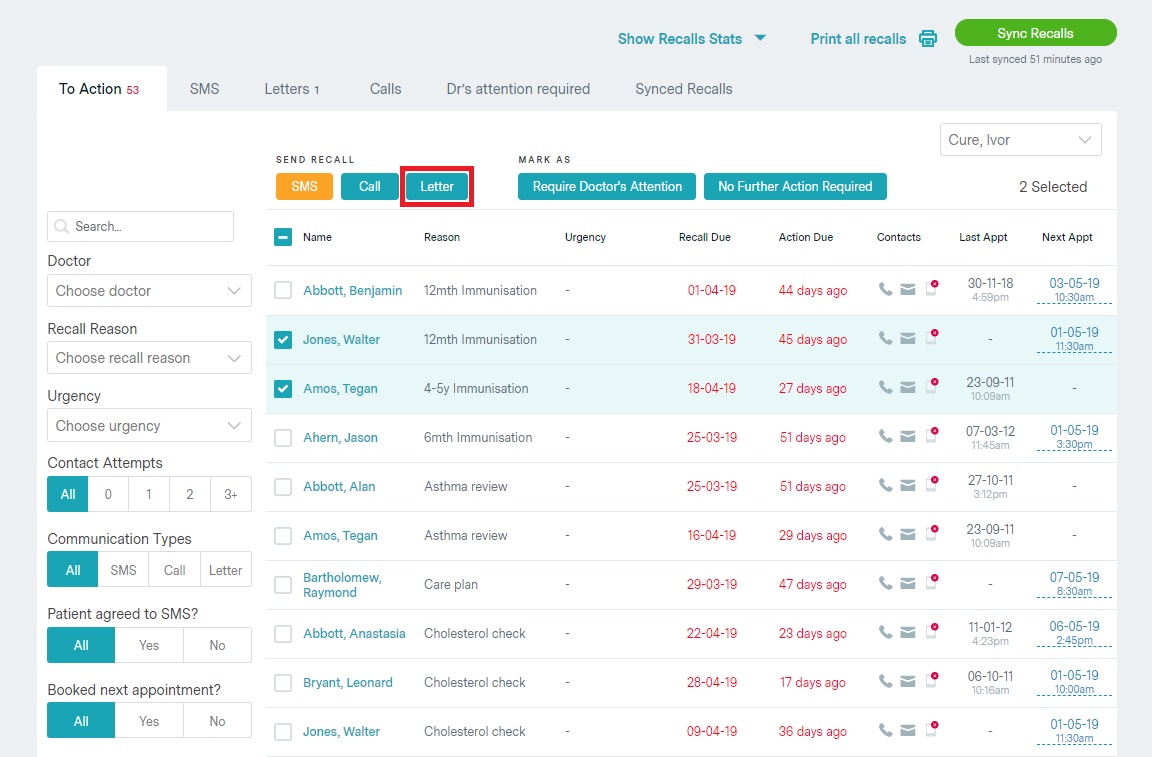 If you have Categories set-up, then your Letters will now be ready under the 'Letters' tab.
From this tab, you can download the letter/s to print, edit the letter/s, or cancel the letter/s. Each of these actions can be performed in bulk to save time. When downloading multiple letters, they will be combined into one PDF file for convenient printing. If you wish to have separate PDFs, simply select one recall at a time when clicking the 'Download' button.
Once you have downloaded and printed the letters, simply follow your practice's usual process for sending out letter recalls.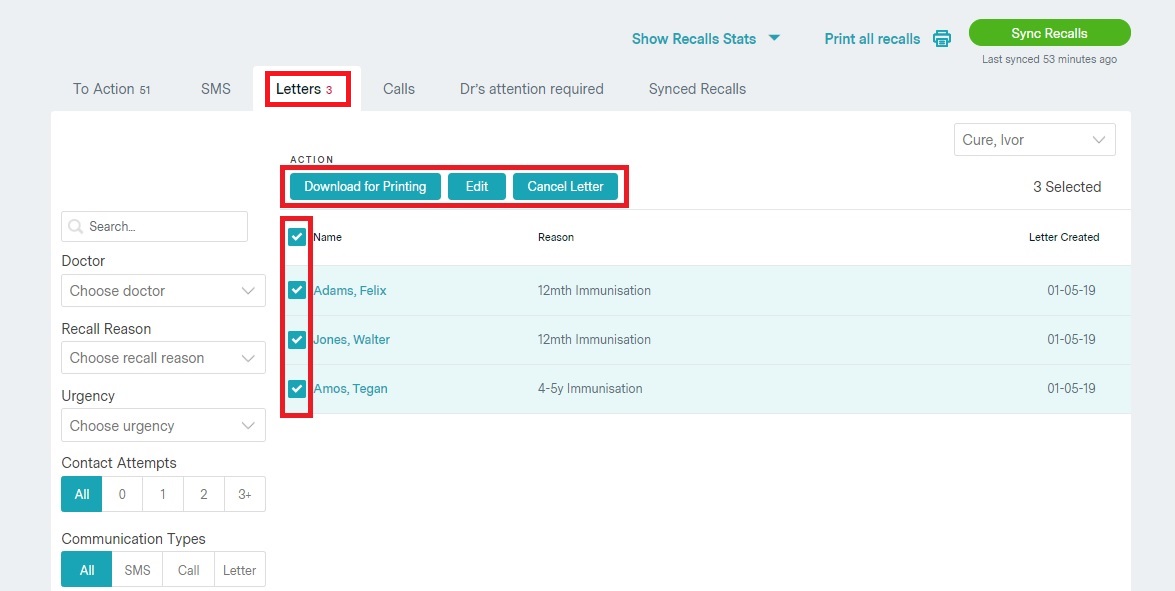 If you do not have categories set-up, then you will see the below prompt: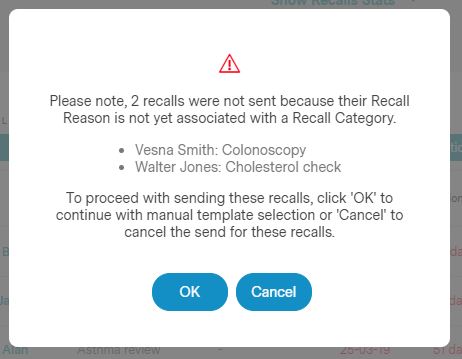 After clicking 'OK', you will be directed to the 'Create Letter Recall Messages' screen (see below).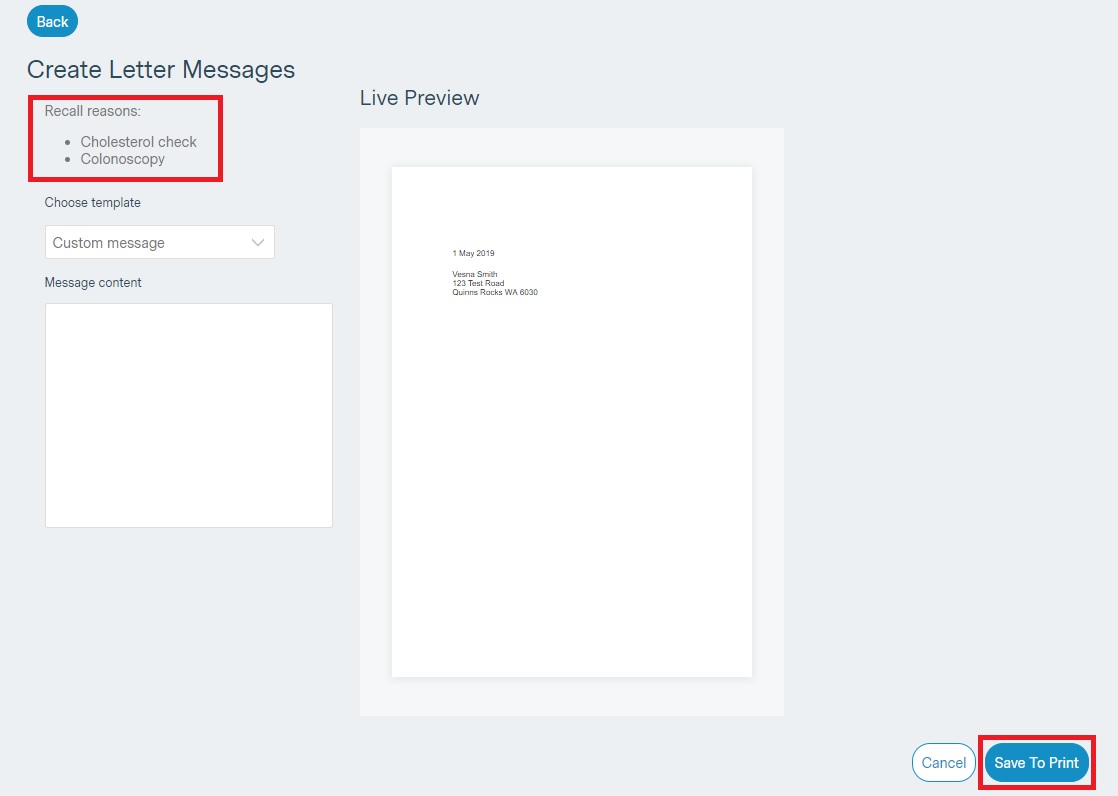 Here, you can choose a pre-existing template from the 'Choose template' drop-down menu, or you can enter a custom message into the 'Message content' box. If you select a pre-existing template, its content will appear in the 'Message content' box which you can then customise for that particular letter send.

Once you are happy with the message content, click 'Save To Print'. Alternatively, you can cancel the process at any time by clicking on the 'Cancel' button.

Once you have clicked 'Save To Print', you will be directed to the 'Letters Pending' tab where the recall/s will now appear.  

That's it! You have now successfully processed a letter recall.

If you have any questions or concerns about this process, please contact our friendly Support staff by emailing support@healthengine.com.au with your query.