To change your Web Plugin between the two types (Appointment-Time first or Appointment-Type first), navigate to your Practice Admin page. Ensure you are on the right account if you have multiple locations (see the practice name next to the orange 'Help Centre' button in the top right corner of the page).





Note that if you only have one location or account with HealthEngine, this will just appear as plain text rather than a drop down menu.

Navigate to the 'Bookings' button on the left hand navigation panel, and click on 'Website Plugin'
On this page is where you choose which Web Plugin type you wish to use. Simply click on your preferred type and click 'Save and show instruction'.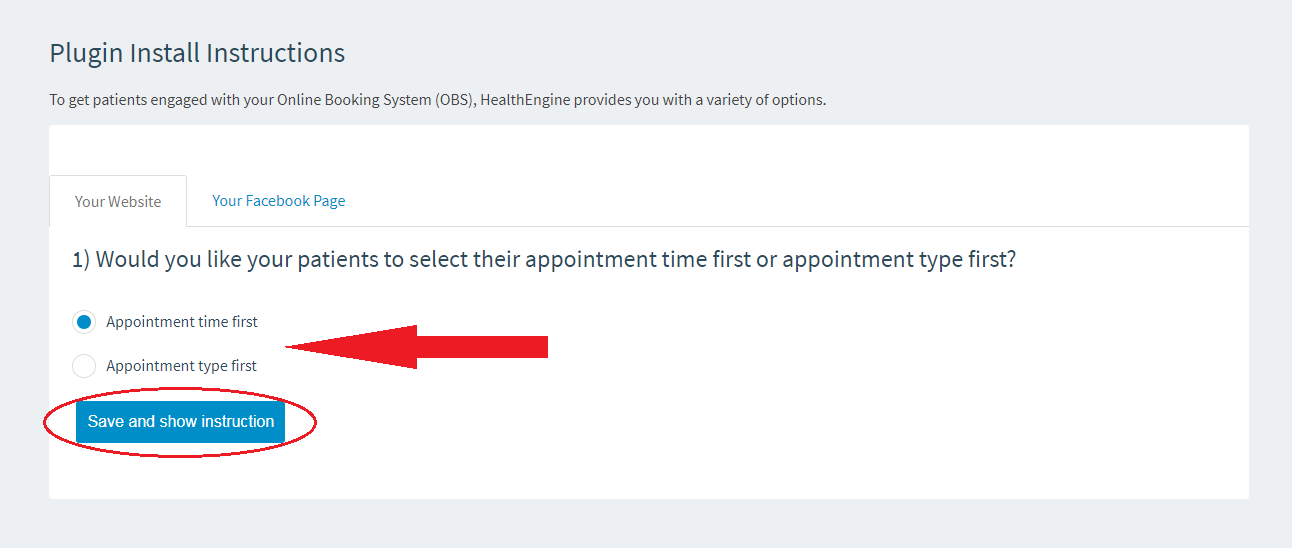 If you have already installed the Web Plugin on your website, no further action is needed. Note, however, that if you initially installed the EMBEDDED Web Plugin (as opposed to the 'Book Now Button' version), you will need to replace the code on your website if you wish to use the Appointment-TYPE first Web Plugin. To do this, simply follow the instructions that appear after you click the 'Save and show instruction' button.

For more information about the two different Web Plugin types, please click here. For more information about the Web Plugin in general, please click here.