NOTE: There have been changes to how Facebook uses the 'Book Now' button. Please click here to see the latest update.
It's very easy to install a Book Now button on Facebook, it only takes a few clicks.
This method shows up on all devices, it's easy to install, easy to use, and utilises an existing feature of Facebook.
How to add the button:
Login to Practice Admin
Open another tab and login to your practice Facebook page.
In Facebook, click on the 'Call to action' button at the bottom of the background image.
In the 'Choose a button' drop down menu, choose 'Book now'
In the website checkbox, type in the following URL and add your practice ID at the end of it e.g https://healthengine.com.au/book/12345. To find your practice ID, go to the Practice Admin tab that you opened in step 1 and find the numeric code in the URL as shown in the screenshot below.
Click 'Create'
That's all there is to it. Your 'Book now' button will open a new tab with a full page booking screen.
Easy to copy link:
https://healthengine.com.au/book/
How to find your practice ID:

Screenshots of adding the button to Facebook: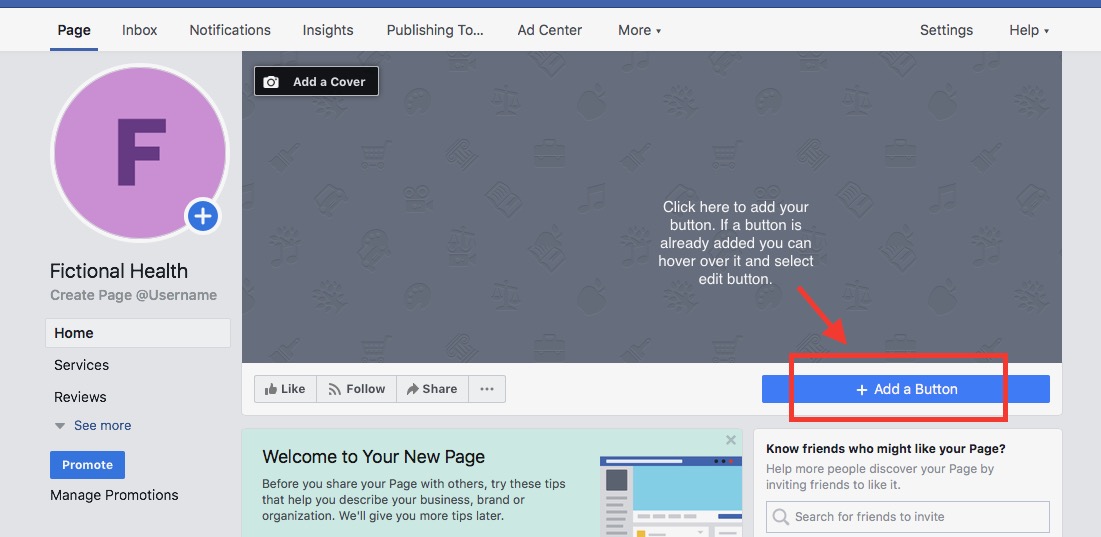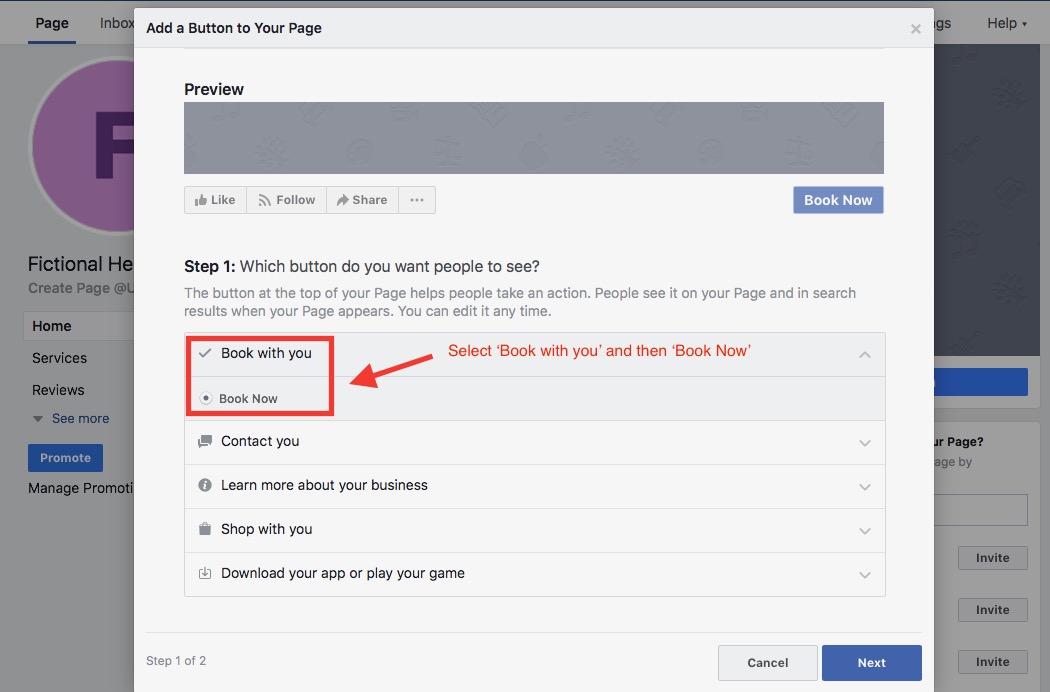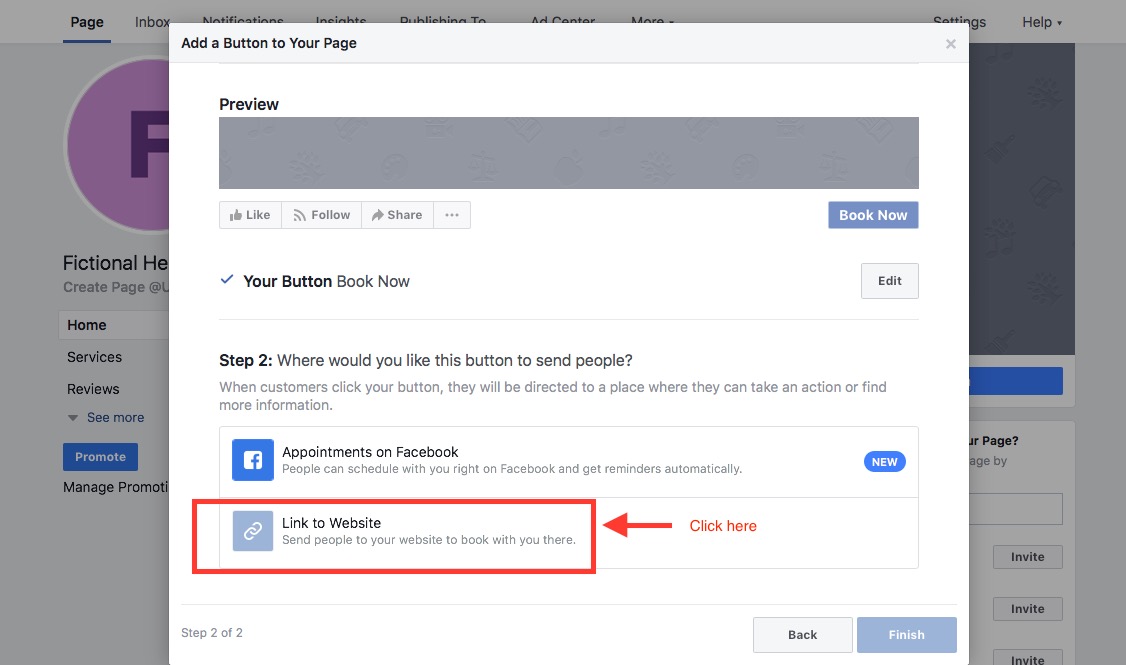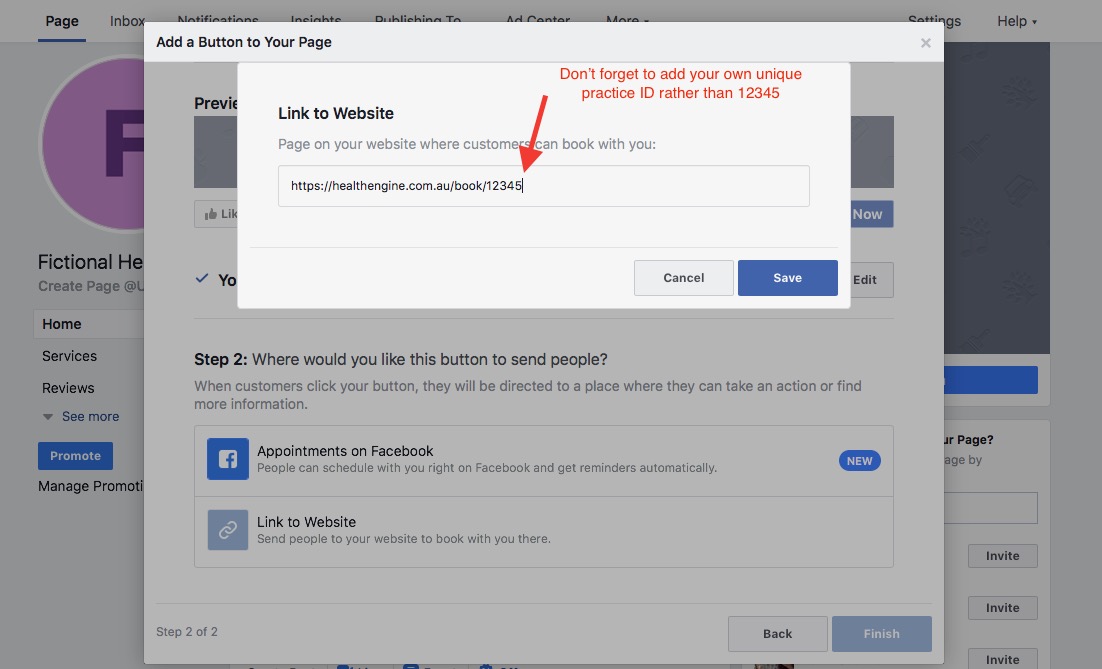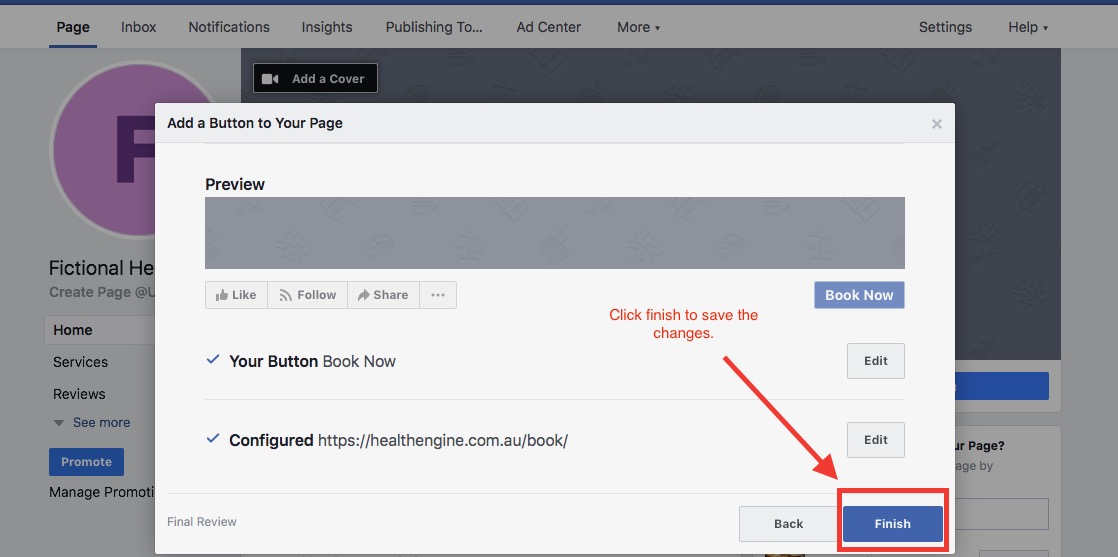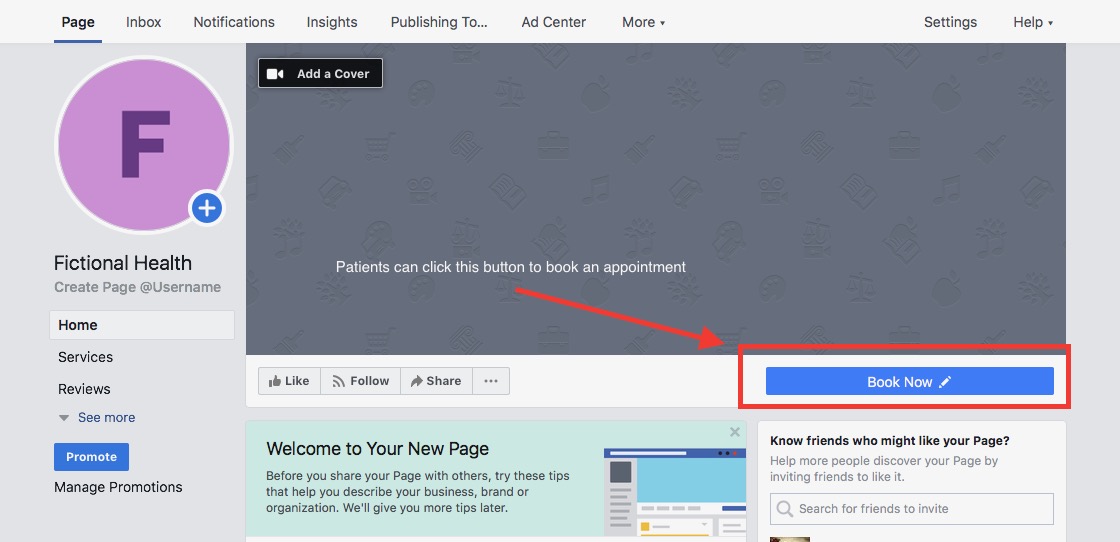 Update:
You may have noticed Facebook has changed the way you can use the 'Book Now' button. You can no longer link to an external website for the 'Book Now' option. To add your web plugin link you can select one of the other call to action options that allow web links, or alternatively please add a pinned post to your Facebook page with the booking link in it and encourage patients to book through that. We will be working to accomodate these changes soon.
How to add a pinned post
To add a pinned post to Facebook, create a Facebook post with your booking link. For example, "Please click here to Book Online: http://healthengine.com.au/book/yourpracticeid."
Once your post is created, click the dots shown in the top right hand corner and select to pin the post to the top of the page.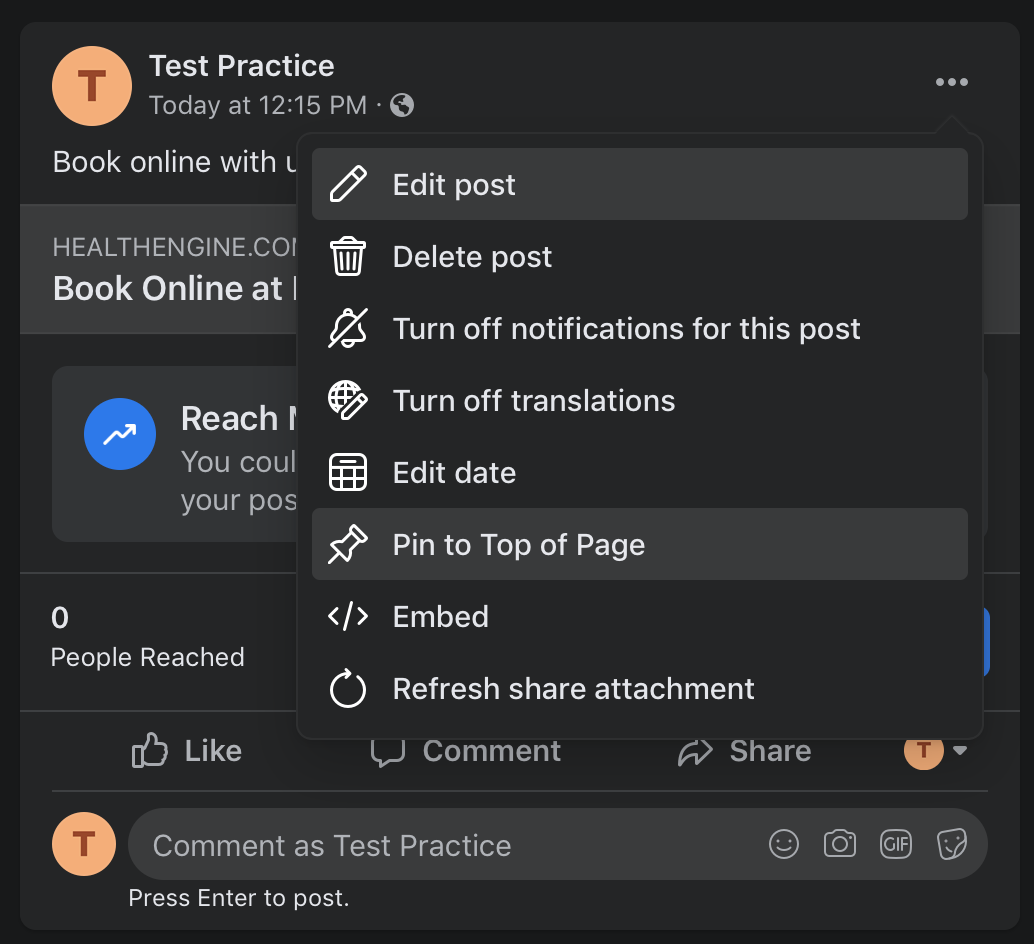 It will then show as a pinned post at the top of your page so patients can easily see it, and it will not be moved further down the page as you add more recent posts.