From time to time, you may experience a booking collision, or failed insert. Firstly, this is not about a plane crash. It's about busy times (usually between 7am and 9am in the morning) when your practice staff are taking phone call after phone call, booking patients into the Practice Management Software (PMS) for the day.
At the same time, people are booking appointments online, and at some stage due to internet speeds, local network speeds, and the intricacies of the various software in use, two appointments try to get into the same slot.
In this case, the receptionist at the practice usually gets the right of way to create the appointment. This is when a mid-air-collision is triggered.
The patient will be sent a confirmation that they have a confirmed appointment, and our system will recognise that the booking still hasn't made it into your Practice Management Software, so your practice will receive the below email alert to either fit the patient in, or call them to reschedule.
"Email Subject: HealthEngine - Integration failed - BOOKING
Email Content: "The following booking has not been entered into your appointment book, this is a confirmed booking and needs to be entered into your appointment book manually. If the appointment is no longer available, please call the patient to reschedule.
Practice:
Appointment Date: Tuesday, 7 May, 2019
Appointment Time: 8:00AM
Previously Attended: Yes
Practitioner: Dr Gregory House
Firstname: Wayne
Suburb: Springfield
Please check your email.
Thank you,
The HealthEngine Team"
We will not disclose the patient's full booking information in this email, due to patient privacy, but full patient booking information can be found by logging into your PracticeAdmin portal and going to the Bookings tab > Online Bookings > Select the patient name to see their booking details.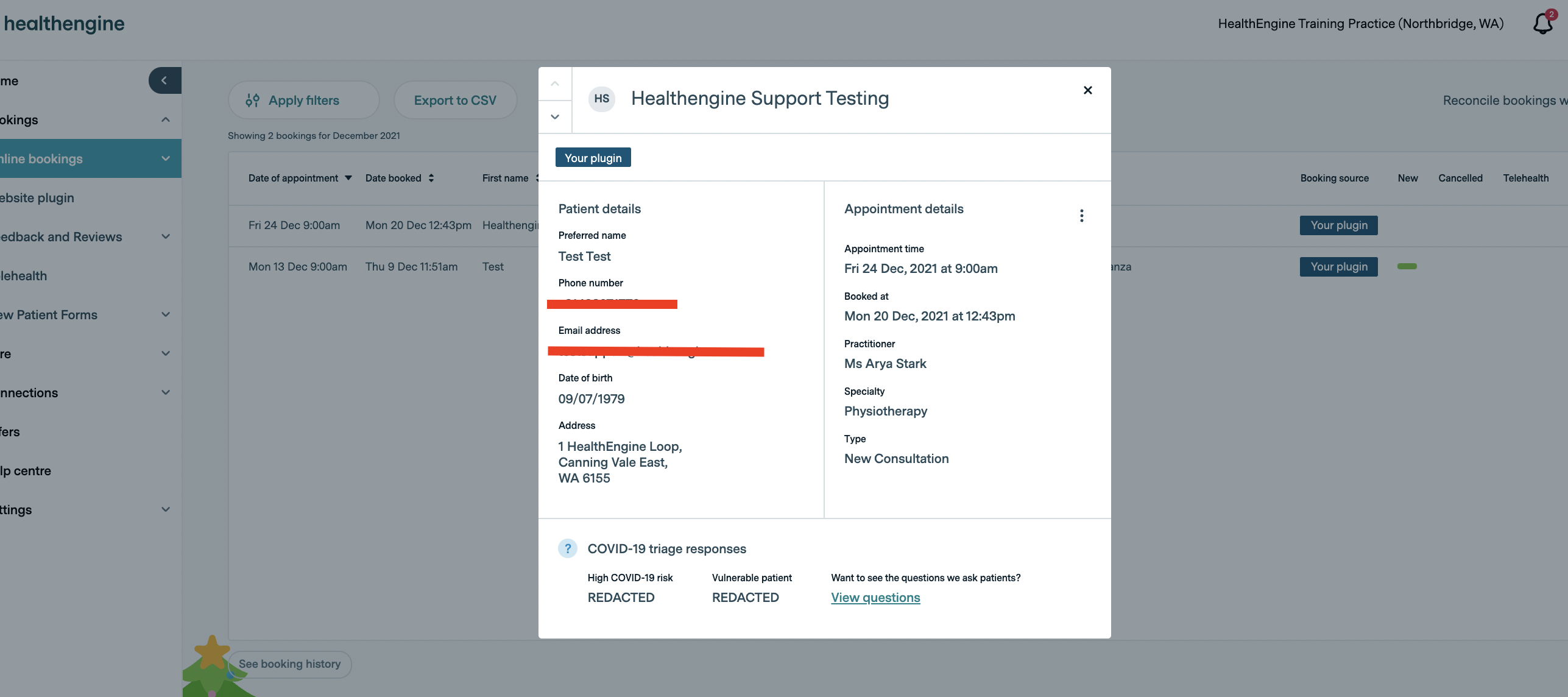 If you need to contact your patient to reschedule their appointment, you can click the three dots in the top right hand corner of the patients booking details on Healthengine to reschedule their appointment if needed.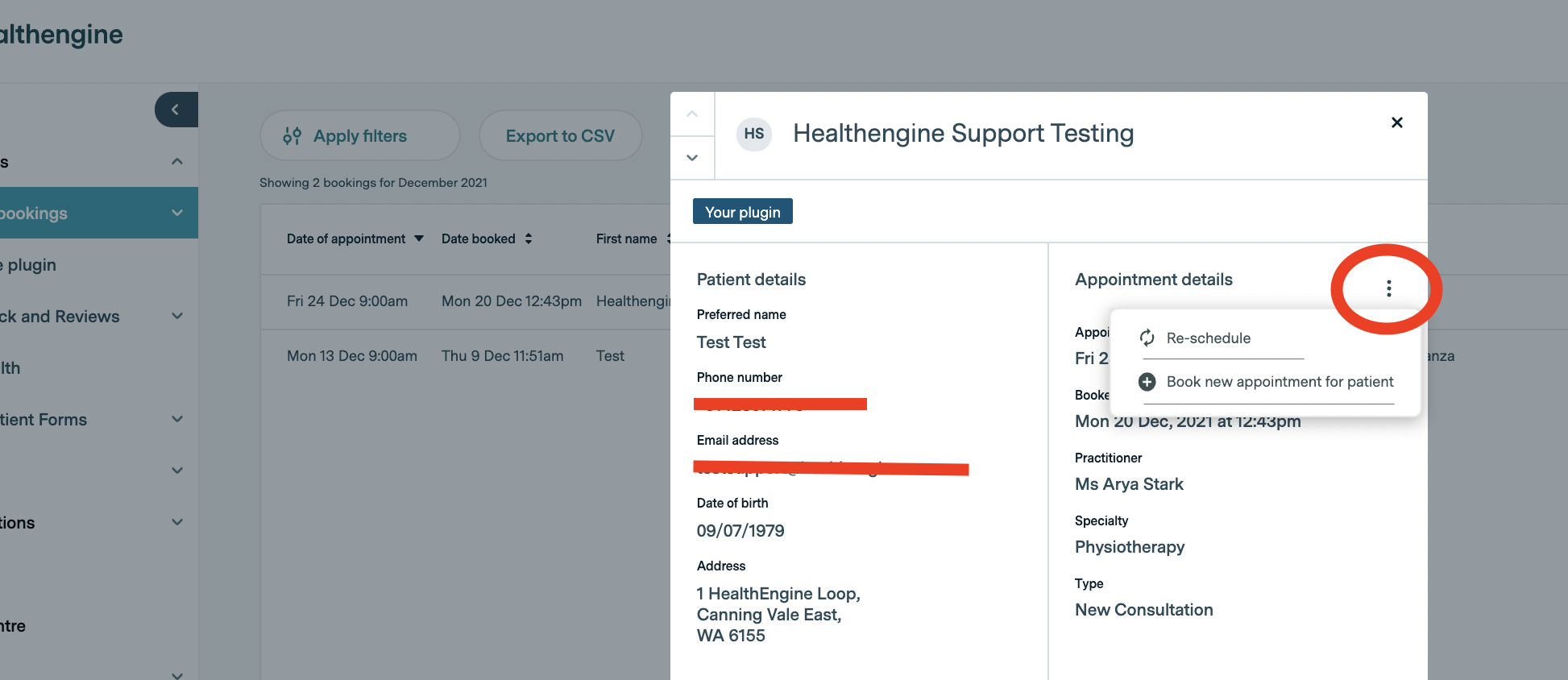 You will be presented with the availability currently published on Healthengine and can reschedule the appointment to one of the available times.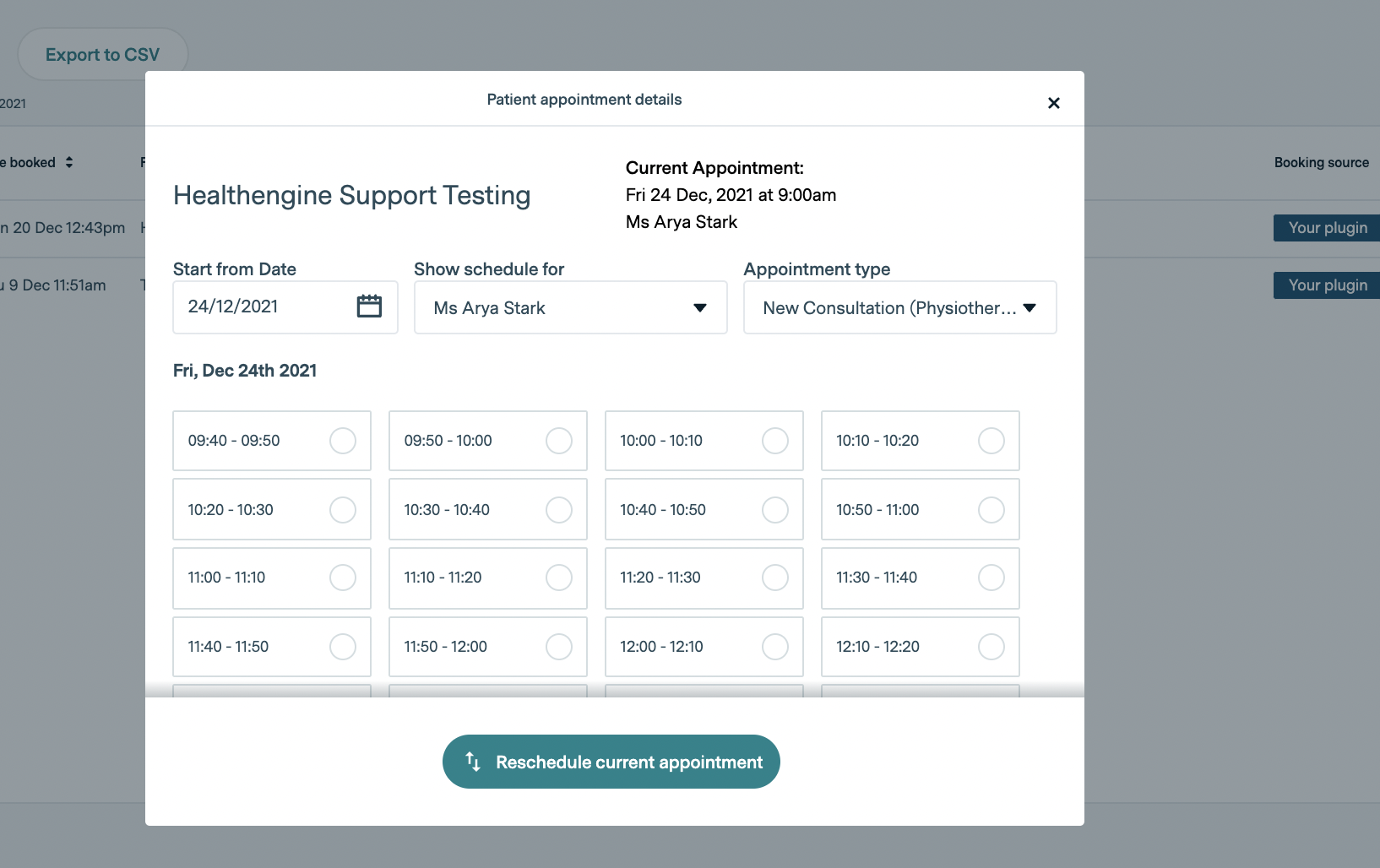 You won't have to re enter the patients booking details and we will send the patient a new booking confirmation email so that they can continue to manage their booking through their Healthengine account or booking confirmation email. If the patient is rescheduled over the phone without updating their Healthengine booking, the original booking details will still show in their Healthengine account.
A mid-air collision can happen at any time, it could be two people booking online at your practice at the same time, one gets in and the other doesn't.
We have tightened up the system to significantly reduce mid-air collisions. If your practice has a huge amount of HealthEngine bookings each day, you might get them a bit more often than other practices.
We're working on ways to further reduce mid-air collisions without restricting the patients from making a booking. Any significant changes will be announced in the Help Centre.