If you would like to reset your HealthEngine password from the app, please follow the instructions below: (screenshots have been taken from the iOS App, however the same process applies for all Android users with a slight differentiation in the design lay out within the Android version.)
1) Open the HealthEngine app.
2) If you are not already logged in you will find yourself on the home screen where the app will be prompting you to either "Create an account" or "Login" (see below screenshot)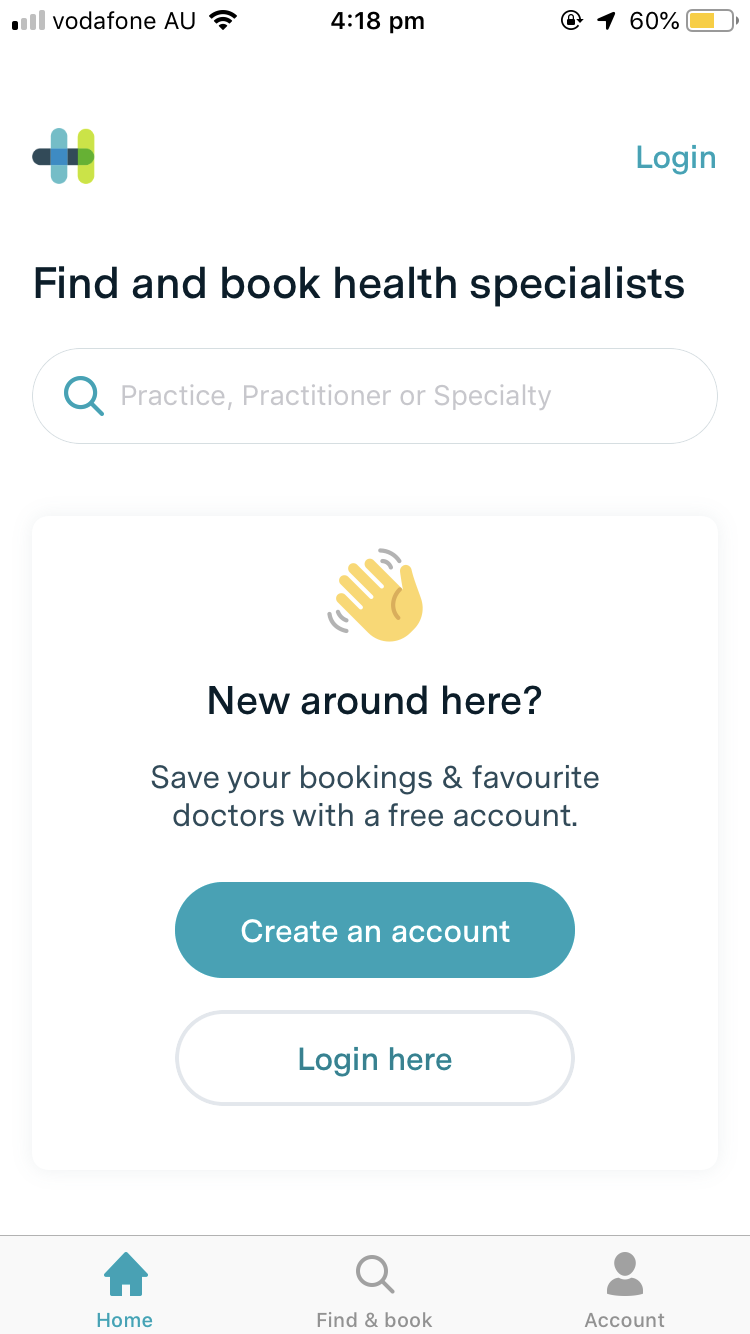 3) Tap 'Login here"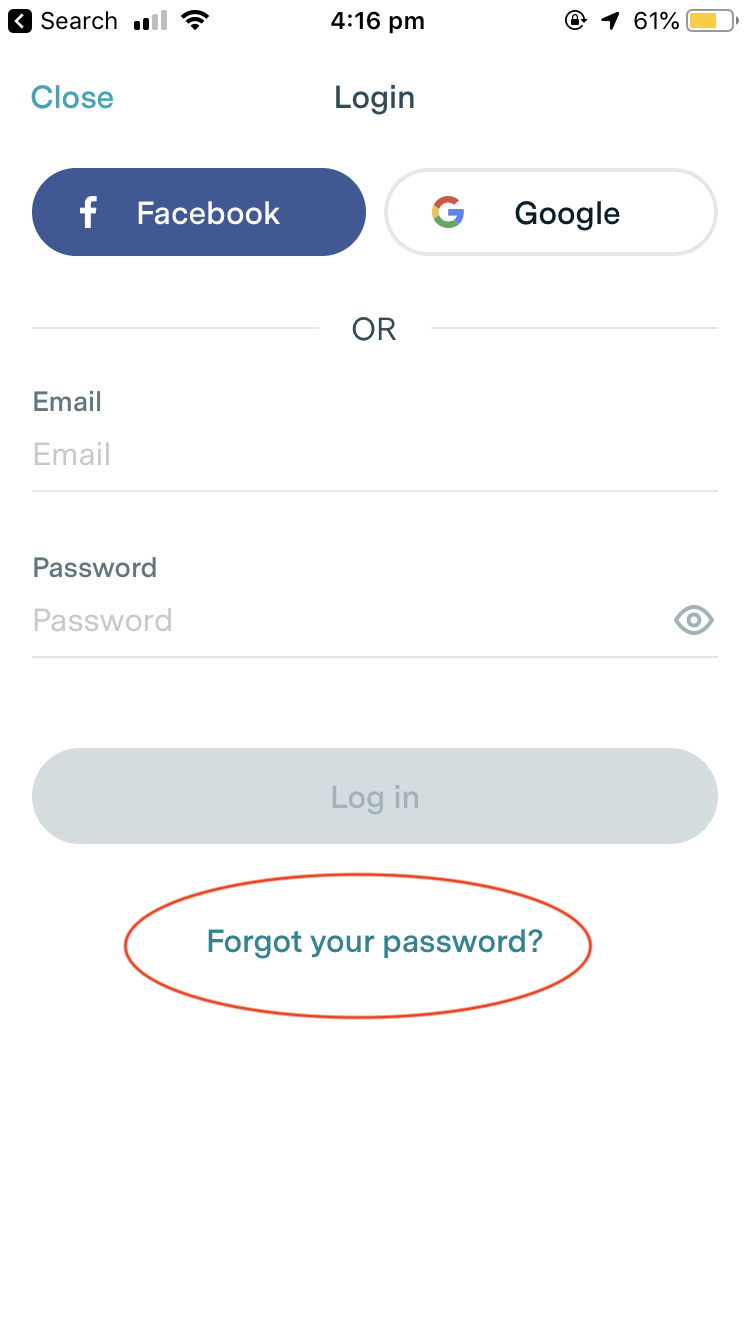 4) Once selected you will be taken to a secondary page to log in, under the Email Address and Password boxes there will be a "Forgot your password" button, click this and you will be taken to an external page where you can enter your email address and if you have a HealthEngine account we will advise that an email has been sent to the nominated email address and there will be provided steps in resetting your account password.
If upon entering your email our system advises that we could not find an account attached to that email address then what this means is you have not officially signed up and created a HealthEngine account, for steps on how to create an account please click here.
Please note: The Login email address is your primary account profile email address, you cannot login using the email addresses under secondary profiles if these differ from the primary account profile email address.