Please note: In order to keep track of all of the appointments you've booked through HealthEngine, you need to be logged in when booking appointments so that they're created against the history of your account.
Upcoming bookings
At the bottom of the screen, tap on the 'Home' button. From here, you can see your upcoming HealthEngine appointments listed at the top of the screen under Upcoming Bookings.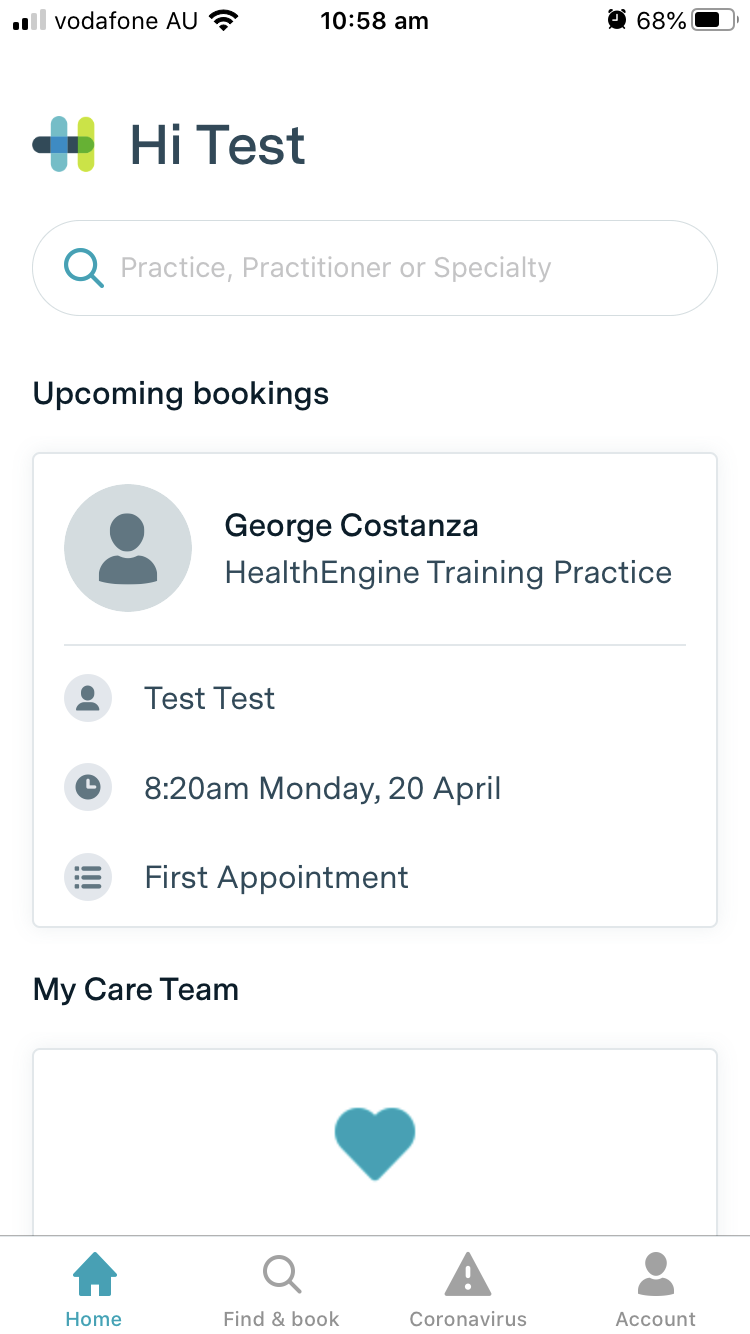 You can also cancel appointments from this screen. To do this, click the booking and you will see options such as cancel, reschedule, or call practice. Be aware that each practice can set their own individual cancellation period in which patients are able to use this function to cancel online. If you do not see the cancel option, you may be outside the practices cancellation period and must call the practice instead.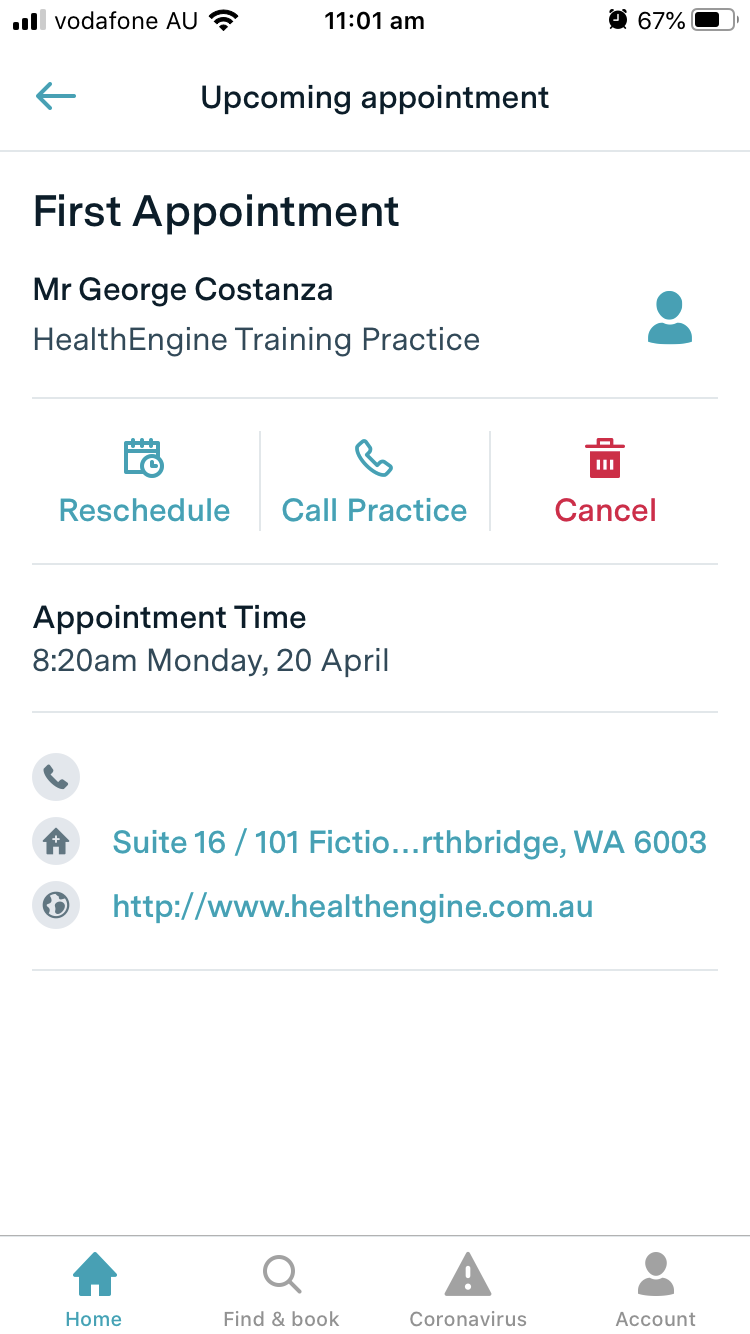 Previous bookings
To see a record of your previous bookings, navigate to the Account screen, and scroll down until you see Previous Appointments.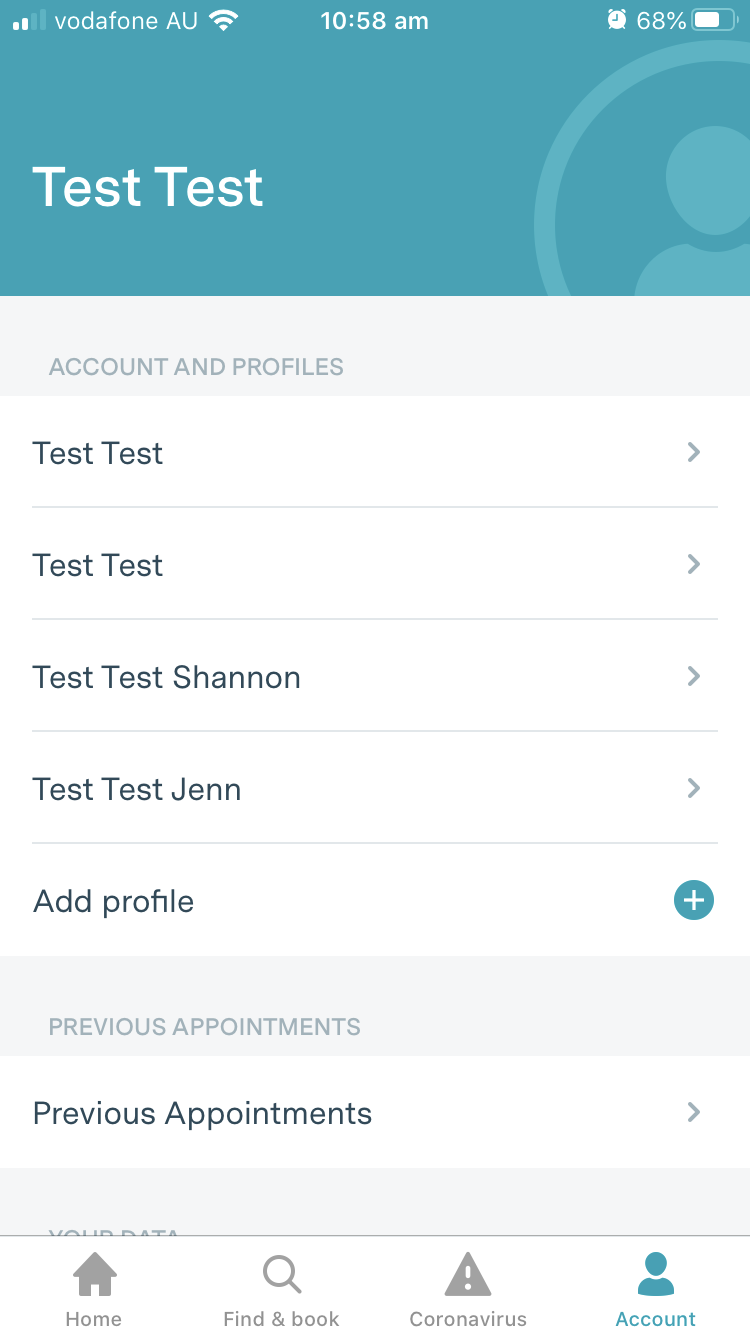 Click here to see the list of all previous appointments under your account, regardless of the profile used.