About this article
Sidebar is an appointment booking solution unique to HealthEngine. It is used in conjunction with your practice management software, allowing you to create and receive online bookings via HealthEngine.com.au.
This user guide includes details on how to:
Login
Launch the Sidebar program and login with your HealthEngine email address and password.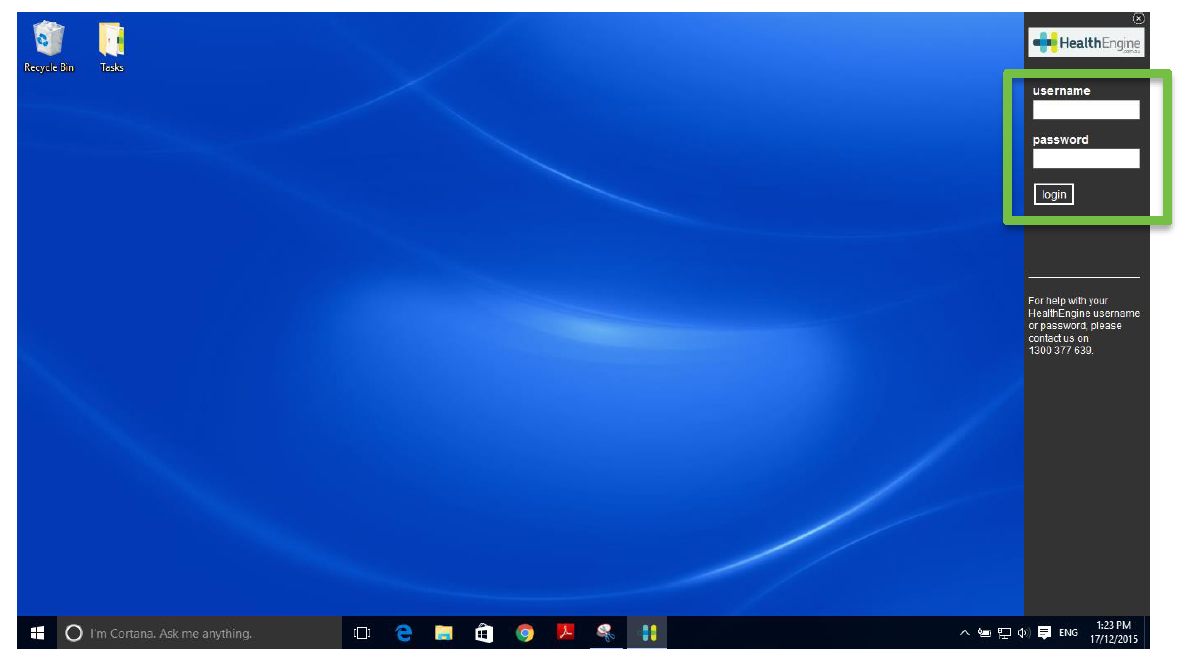 Refresh and exit
You can refresh Sidebar at any time; simply click on the refresh button indicated below.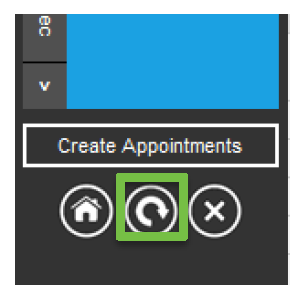 To exit, click on the exit button indicated below.
Browse available appointments
Browsing the appointment schedule allows you to see the available appointments you have set up in the system.
You can browse available appointments by day (today or tomorrow) or by week.
You can also filter the appointment view by 'All Appointment', 'Specialty', and 'Practitioner'.

Create an appointment
To create a new appointment time slot:
Click on 'Create Appointments' and specify the following (using drop-down
selections):

Appointment length
Practitioner (if applicable). If no practitioner is selected the appointment
Speciality (if applicable)
Date and Time

Click 'create' to finalise
Click 'back' when finished.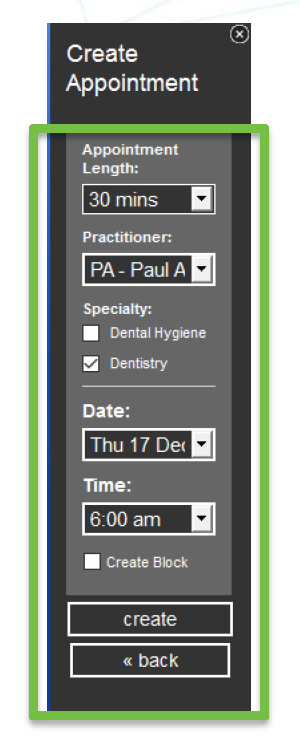 You can also create a block of appointment timeslots, i.e. a full day of 30 minute appointments.
To create a block, you must tick the 'Create Block' checkbox and specify a start and end date. Sidebar will display the number of appointments within the block. Remember to click 'Create' to finalise the block and 'Back' when finished.

Delete an appointment
Find the appointment you wish to delete.
Click on the appointment, wait a moment, and the appointment will disappear from the Sidebar screen. It will also disappear from the HealthEngine website.
When an appointment is booked over the phone or in person, click on the appointment time in the Sidebar to ensure it is removed from the HealthEngine website too.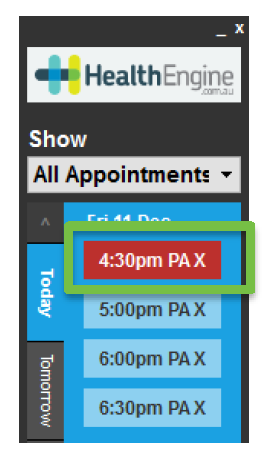 Accept a booking made on HealthEngine
When an appointment notification appears:
Click on the red box.
Enter patient details into your appointment book.
Click 'mark as complete' when you're done.
Click 'mark later' if you would like to handle later.

Manage appointments from Practice Admin
In the Practice Admin, you can complete similar functions as in Sidebar itself, such as creating and deleting appointments. To access your Practice Admin, click on the 'Home' button.