To remove a user profile from your account using the HealthEngine website, navigate to your settings by first clicking on your user name at the top right of the screen. From the drop down list that appears, click on 'My Profiles'.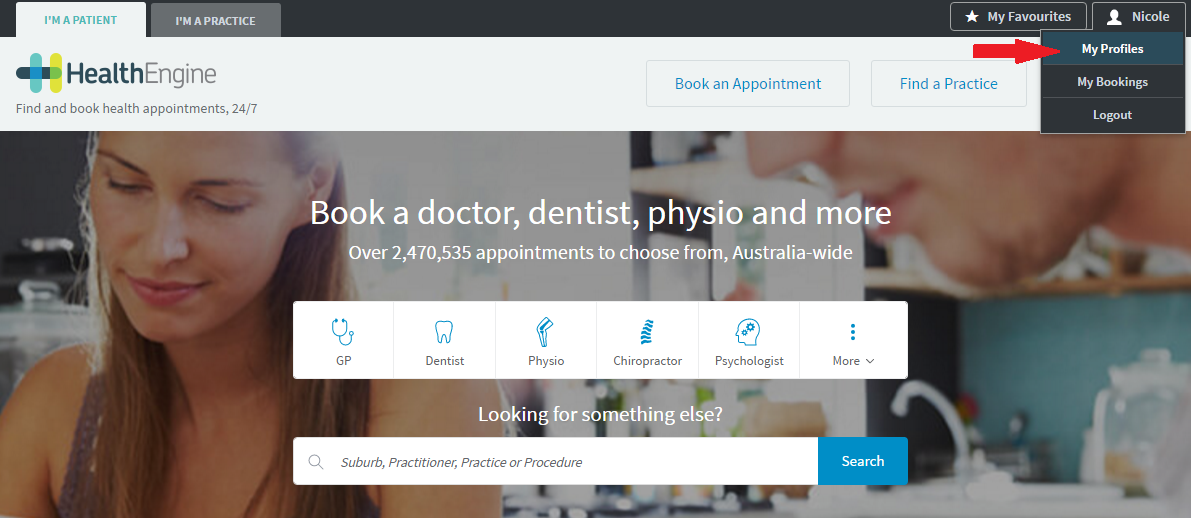 A set of profile options will appear for your default profile; if you wish to delete a different profile, you can select your other profiles from the drop down list at the top right of the page.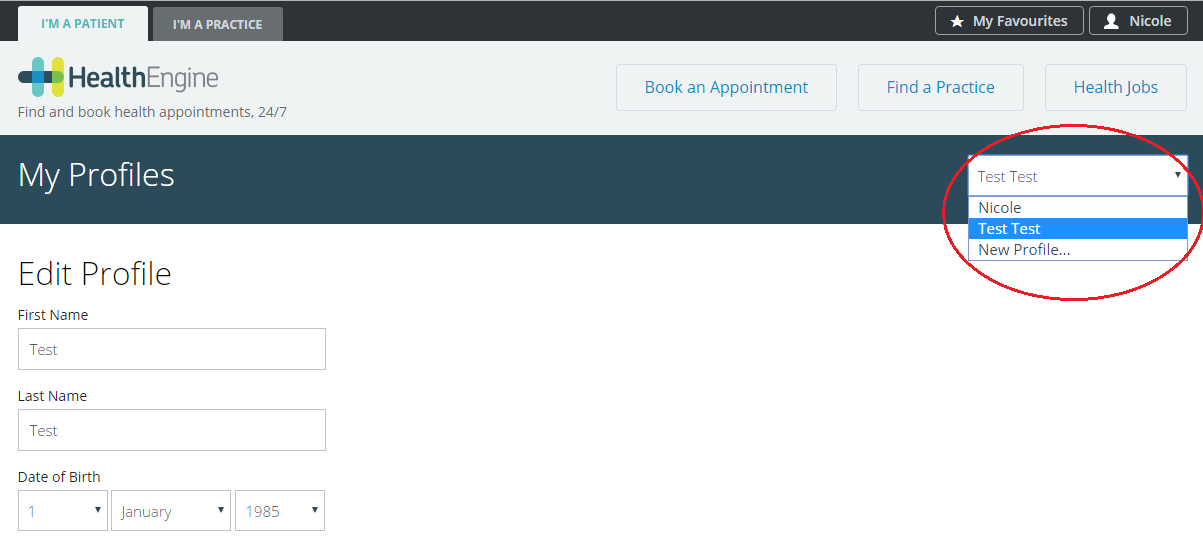 Once you have the profile settings of the profile you wish to delete on the screen, scroll to the bottom of the page. There will be a button that says 'Delete this Profile'. To delete the profile, click on the button.