To create a user account using the HealthEngine app, you will first need to download and open the app on your phone.

Once this has been done, you will see the screen below. Please note that the images in this article were taken from the iPhone app sign up process; if you are using an Android, you may notice some visual differences. However, the process is essentially the same.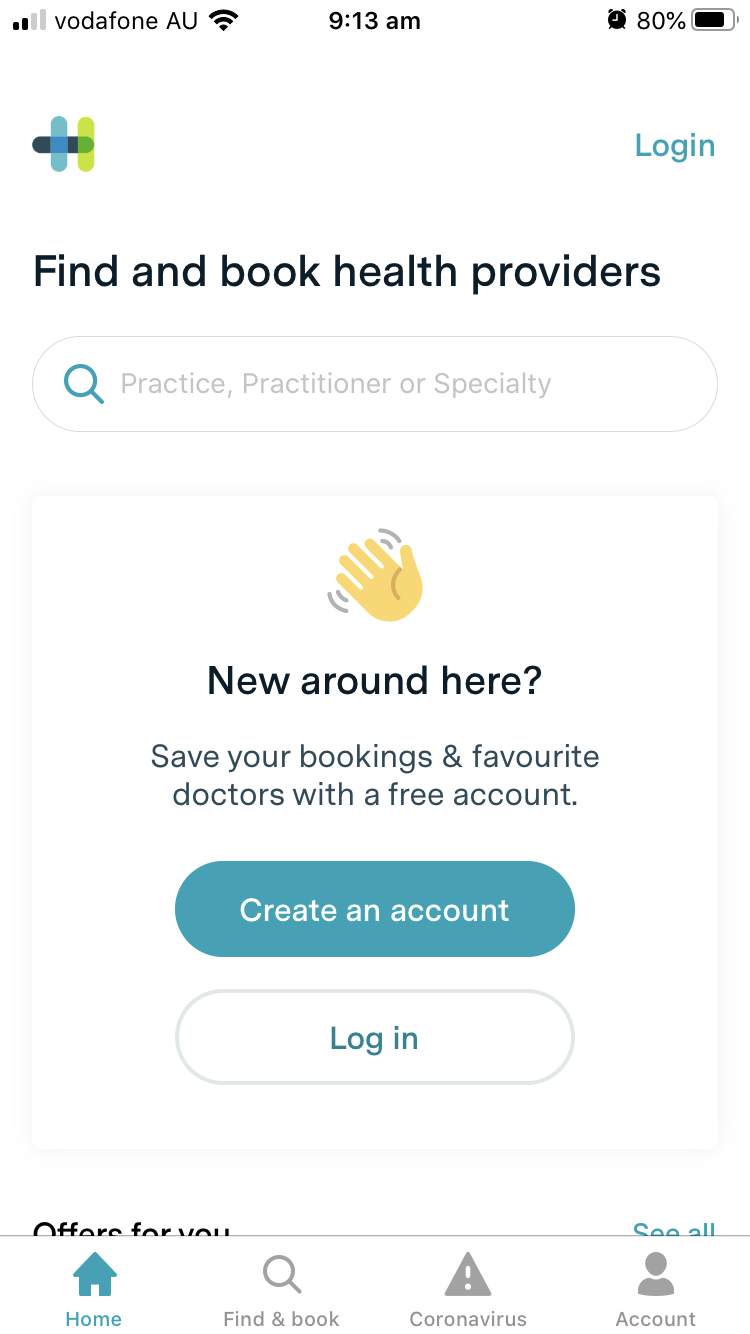 If you have previously created a HealthEngine account (e.g. on the HealthEngine website) you can tap the 'Log in' button. Otherwise, tap the 'Create an account' button to create an account. If you wish, you can sign up using your Facebook, Apple, or your Google accounts. To do this, use the buttons at the top of the screen.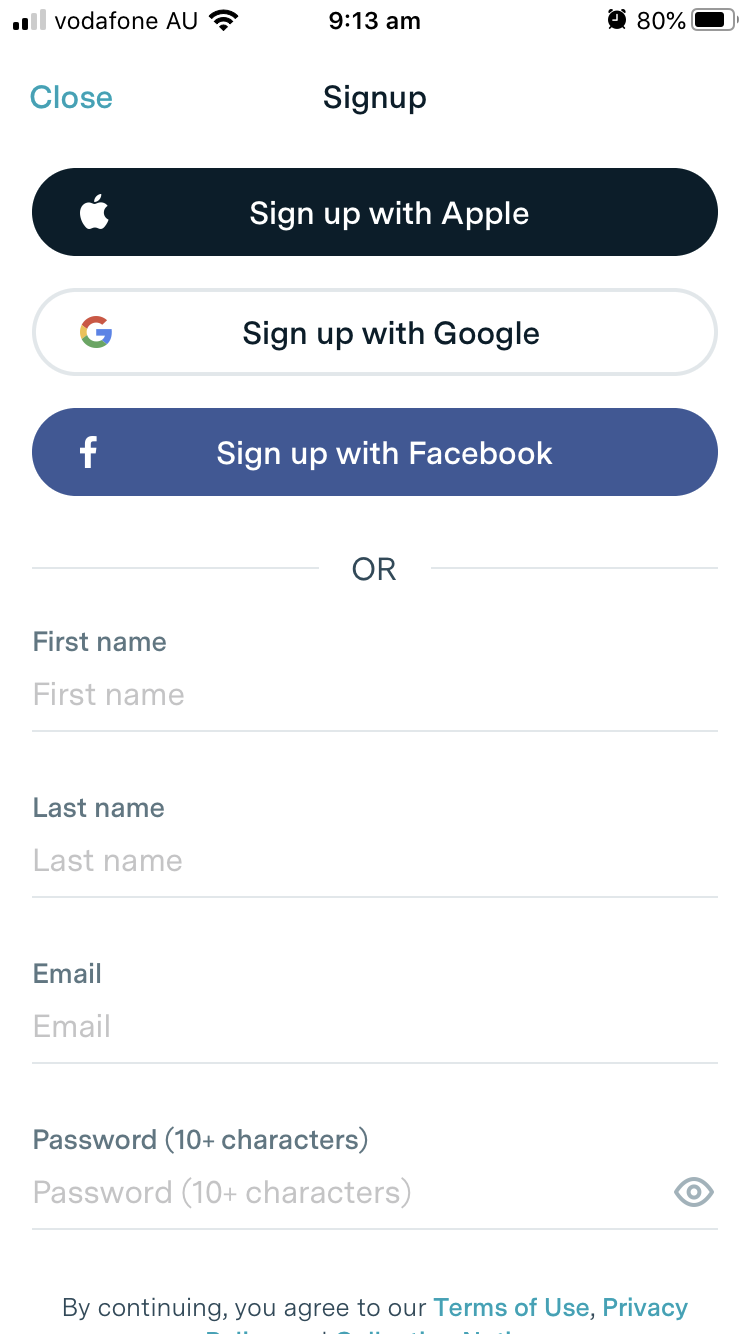 Alternatively, you can create a log in using your email address. To do this, fill in the boxes with your first name, last name, email address, and desired password. Be sure to enter your email address correctly with no spelling errors, as this cannot be changed later.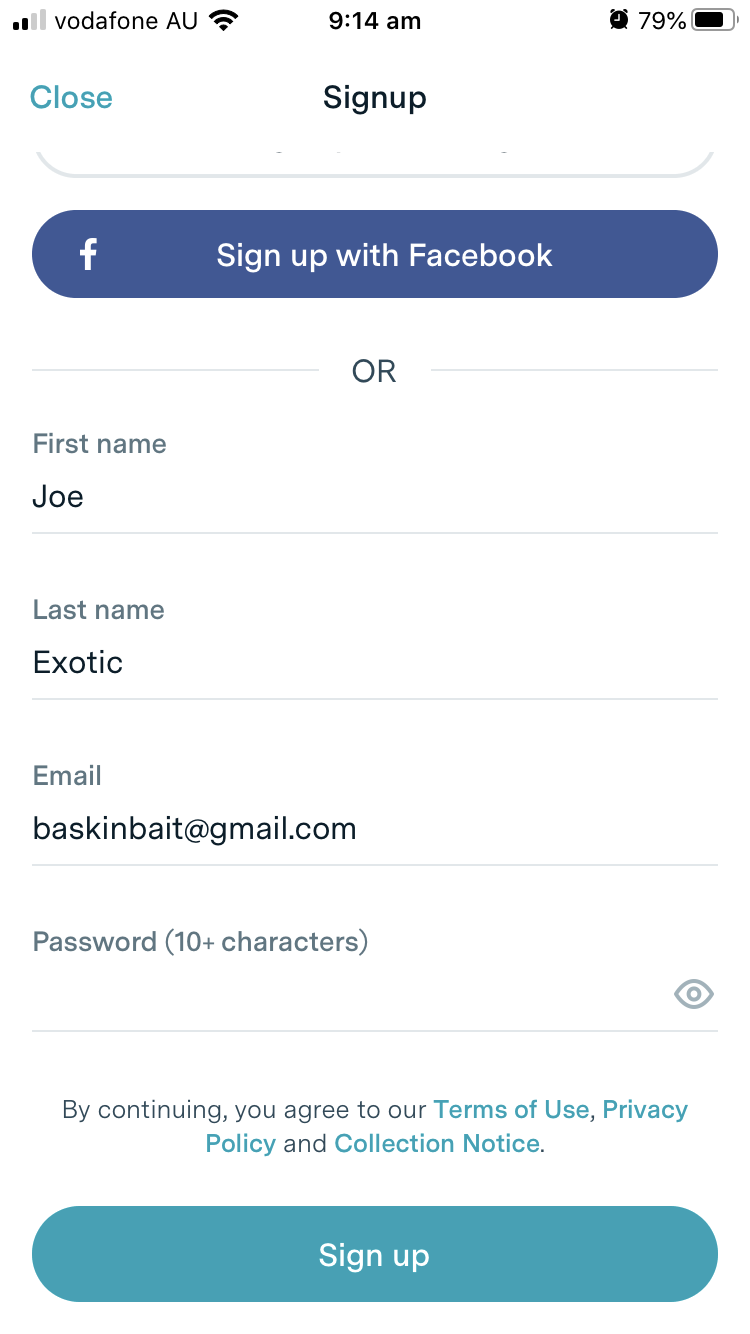 Once you have entered your log in details and hit 'Sign Up', you will be returned to the Home screen.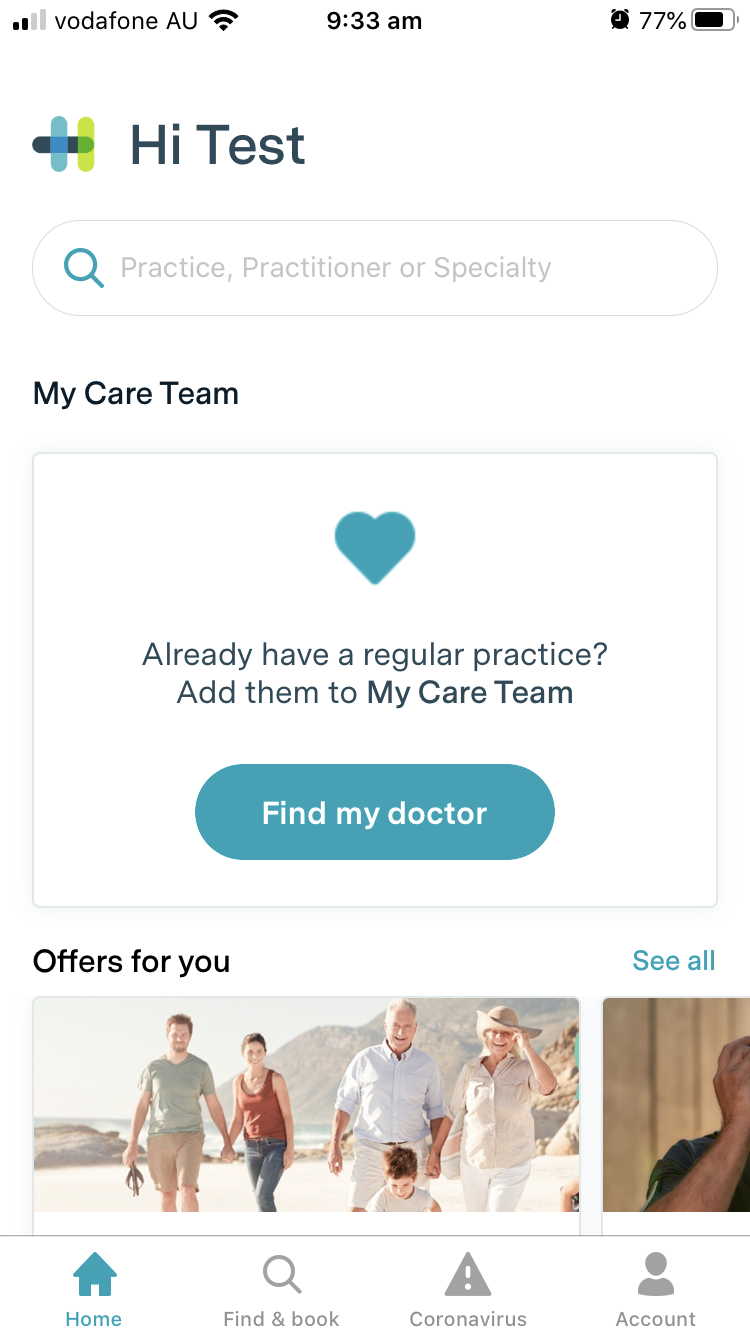 From here, it is a good idea to check that your profile information was set up properly, as your name and email address are pre-populated into a patient profile within the app following sign up. To do this, tap on the user icon at the top right of the screen, then tap on the patient profile with your name which appears under 'Accounts and Profiles'.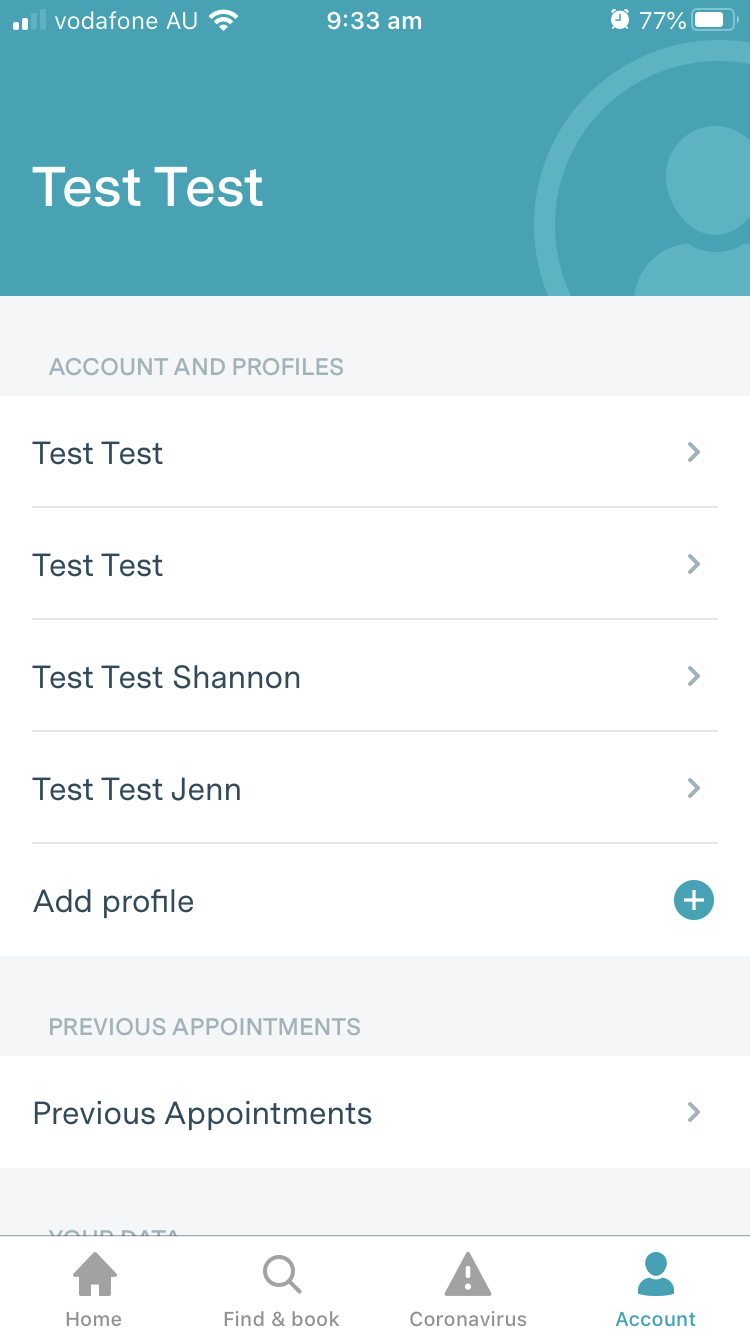 From here, you will be able to fill in all of the required information, including mobile phone number, address details, and date of birth.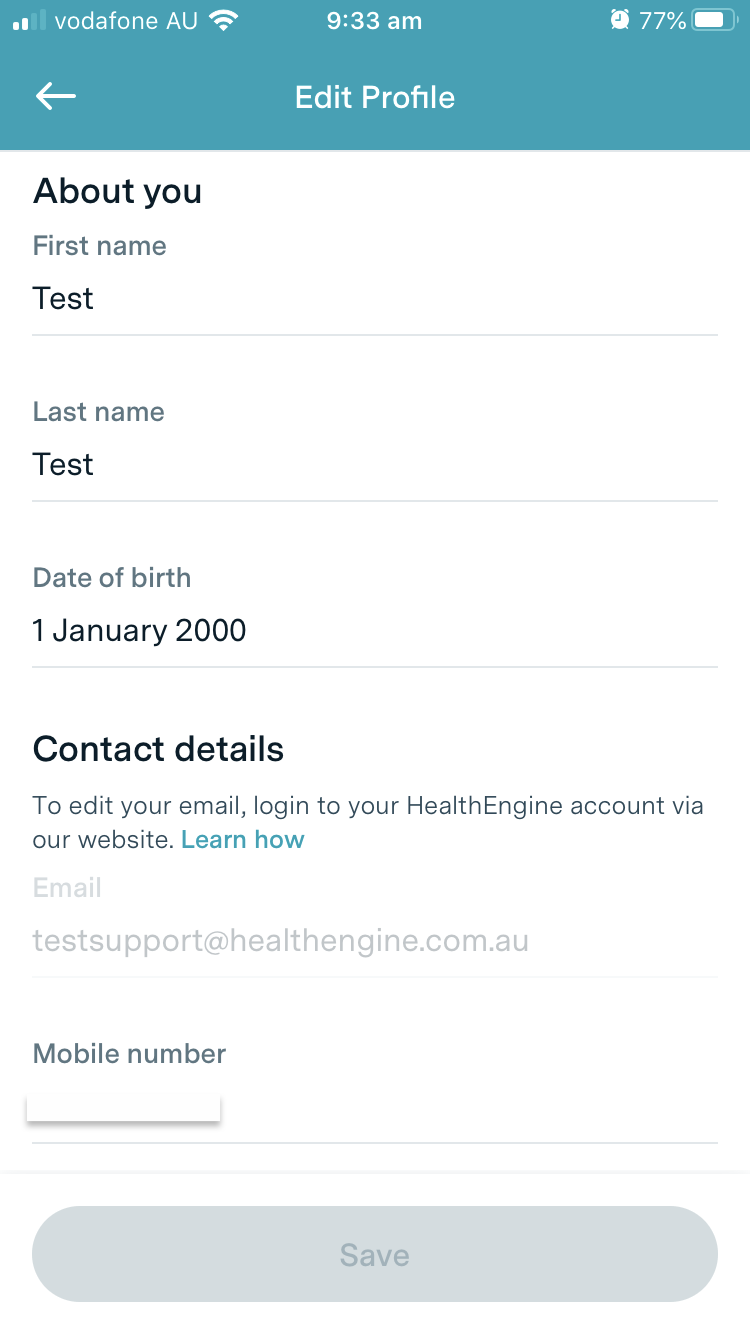 HealthEngine requires this information so that we can correctly match you to the practice's records when you make a booking. If your information is incorrect, your booking may not match to the practice's records and you will be recorded as a new patient when you should appear as a return patient, so please ensure your information has been entered correctly. Ideally, your name should appear here exactly as it appears on your Medicare card, as this is most likely what your practice has on record.