To change your email address, please follow the below steps:
1. Go to https://healthengine.com.au 
2. Log in to your account with your old email address and password
3. Upon logging into your account successfully you will be taken to a "My Profile" page which covers all of your patient profile information and contact details.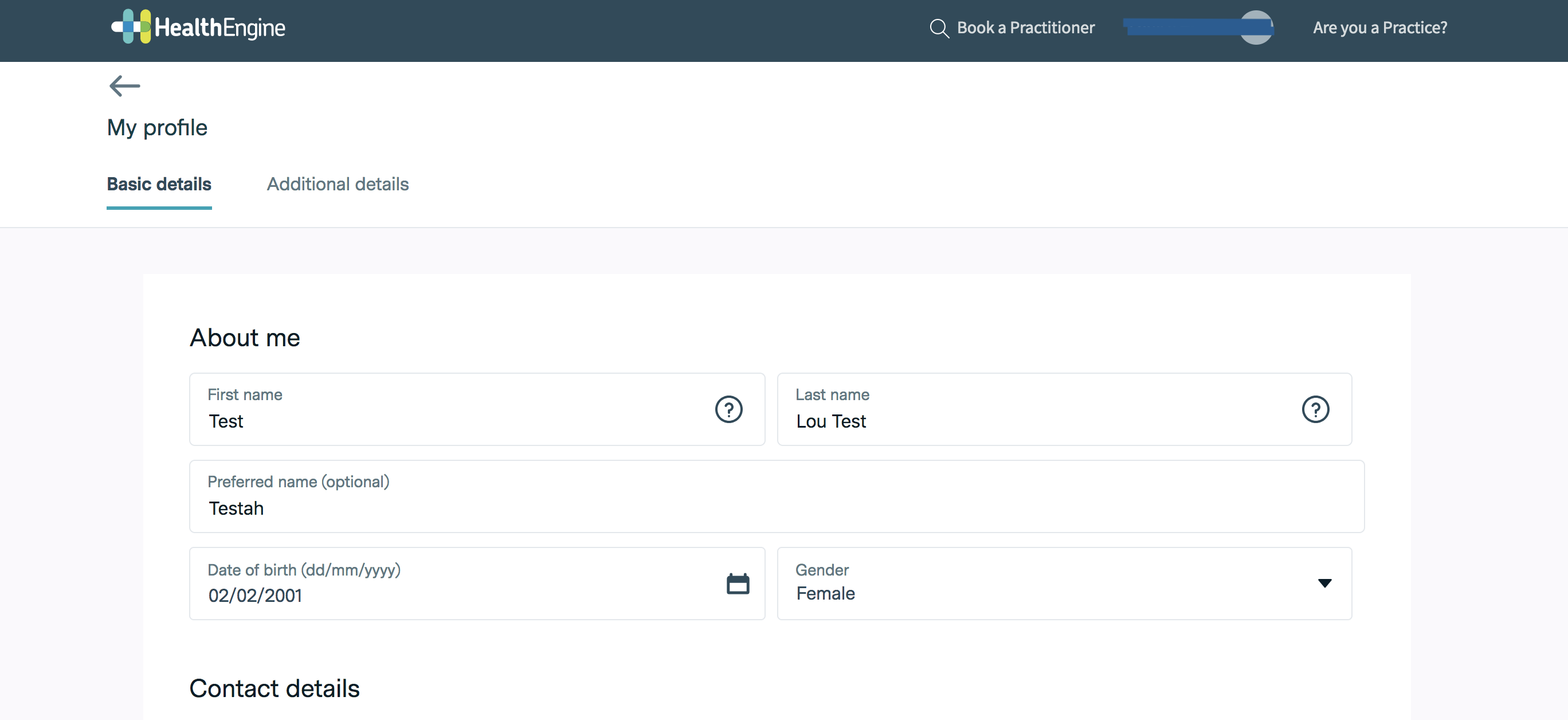 4. Under "Contact Details" their will be an email address box, within this box there will be a button which says either VERIFIED or UNVERIFIED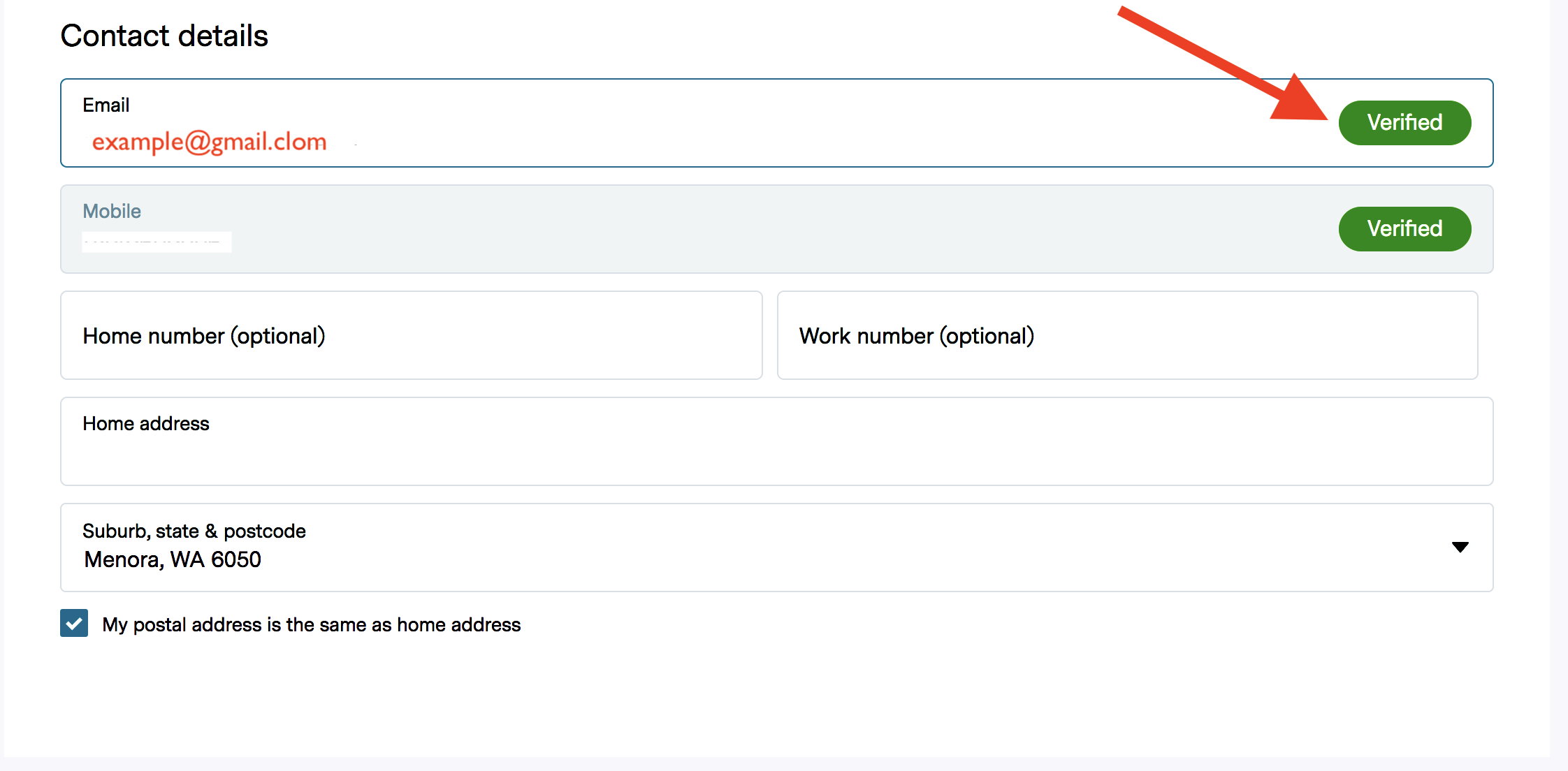 5. Click on this box and a small pop up box will appear with "Change email address"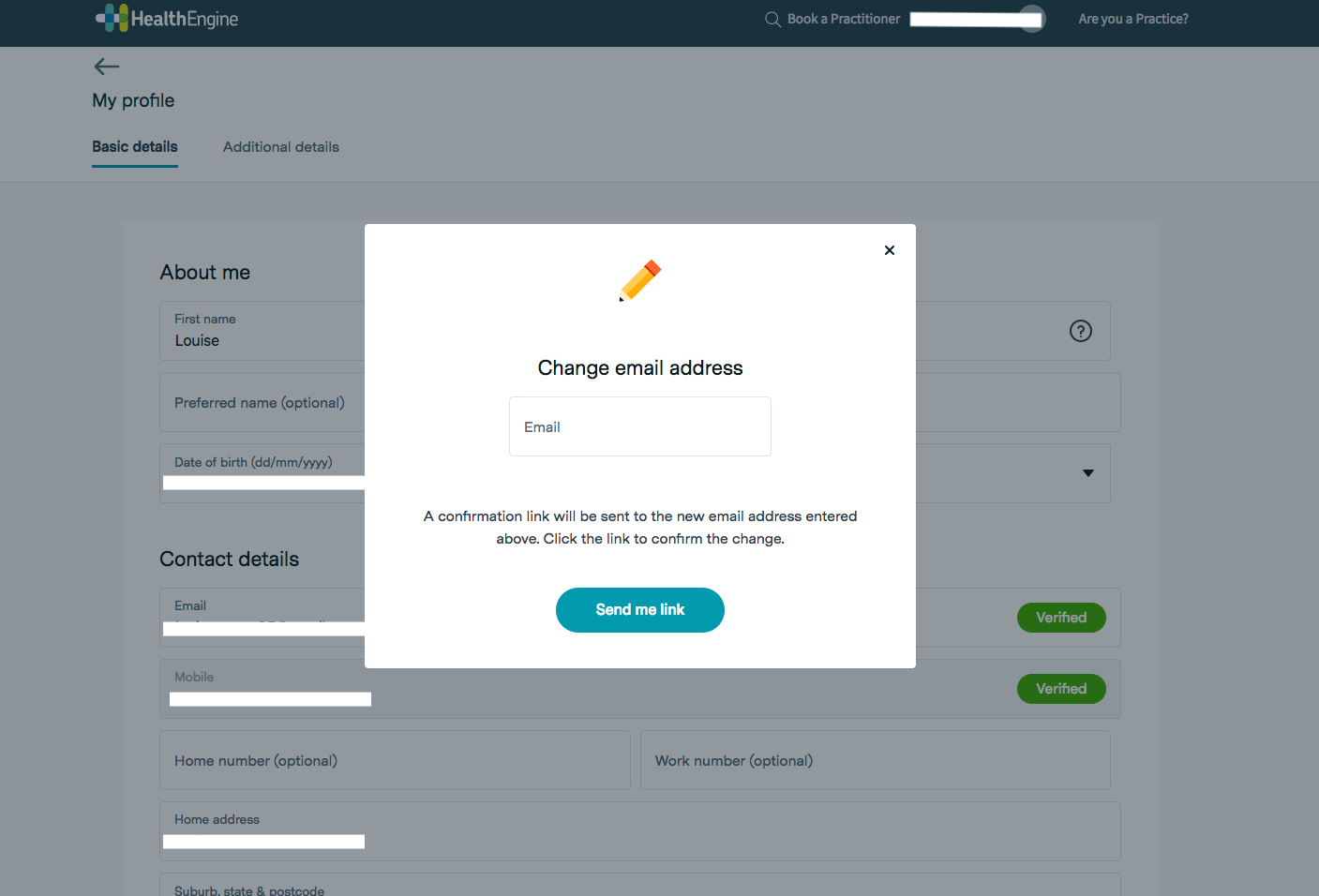 6. Upon entering the new email address, you will then need to click on "Send me link" and a verification email will be sent to that email address for you to confirm and proceed with the changeover to your new email address
Once you have successfully verified the changeover and saved the updated details to your account this will sync and reflect within the app and on the website.
Should you encounter any issues following the above steps, please get in touch with us here OR email patienthelp@healthengine.com.au