Within your Reminders Plus dashboard, you can ... 
Check comprehensive reporting
A real-time snapshot of how your reminders are performing, including confirmations, cancellations, and re-booked appointments.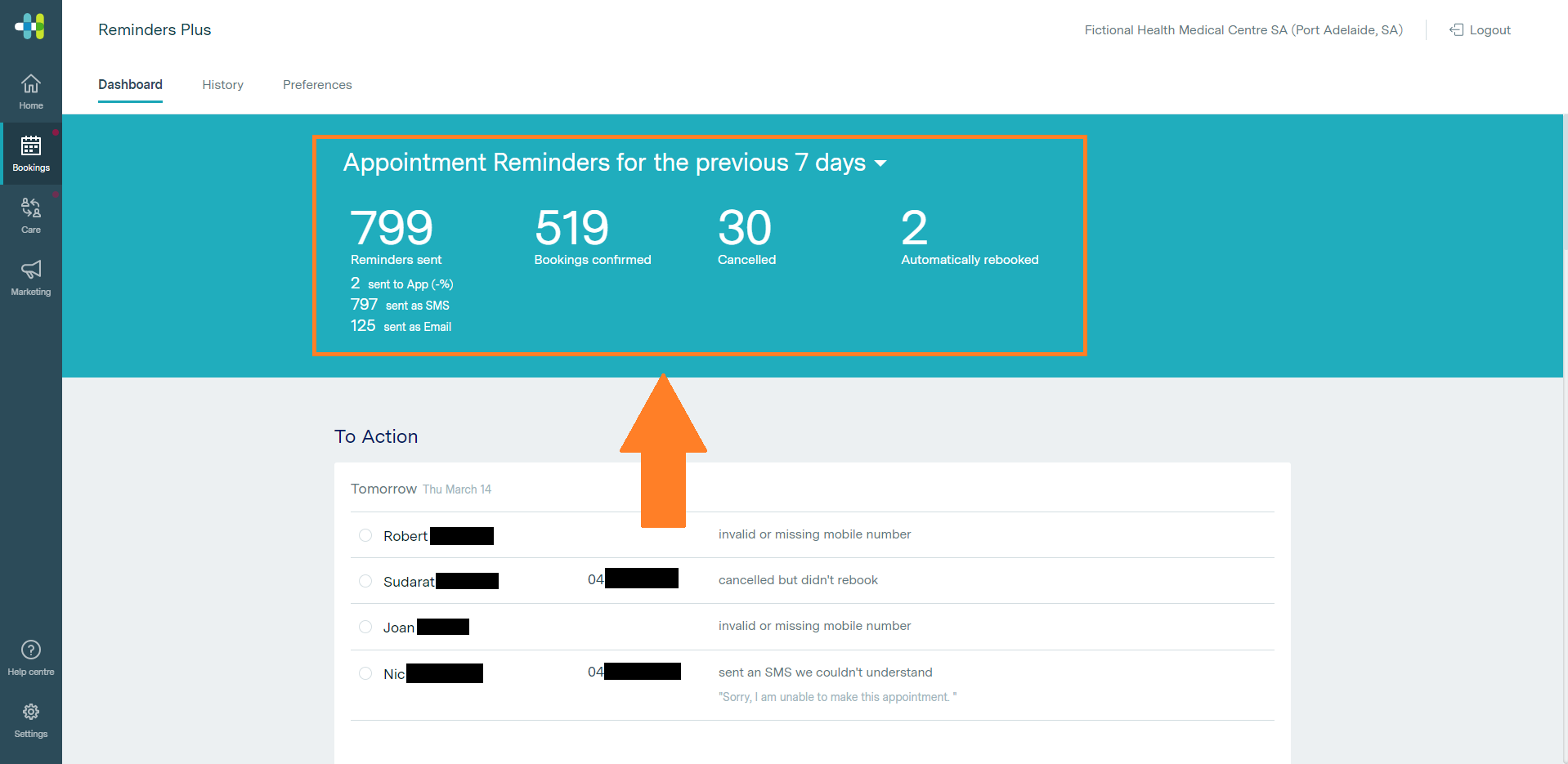 A 'To Action' checklist which allows you to manually manage reminders for patients who:
Cancelled and did not re-book their appointment
Replied with an unrecognised message
Do not have a valid mobile phone number in their patient record in your Practice Management System.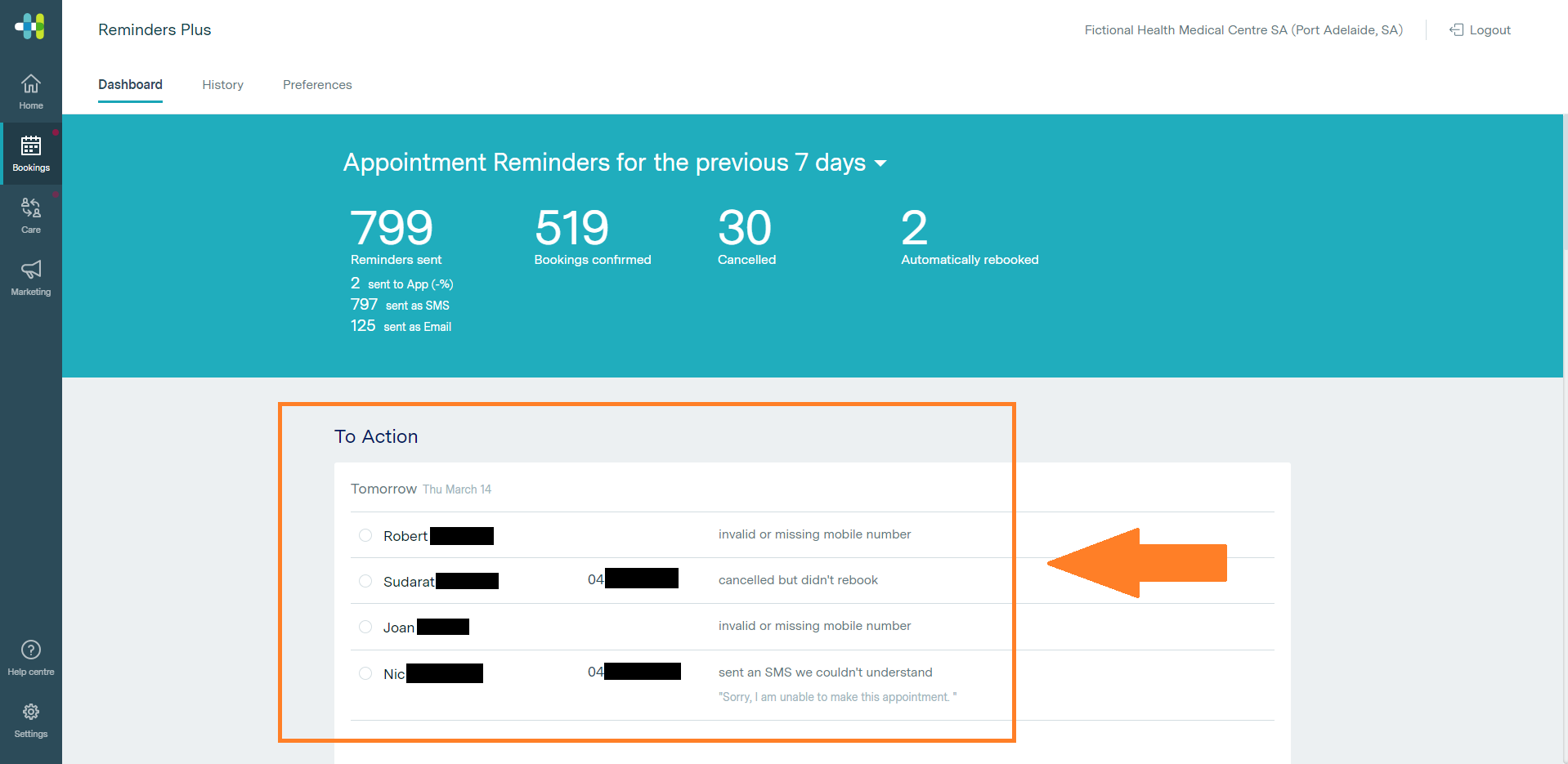 A 'History' page which documents all reminders sent for the last 7 days and their status.
You can also view reminders sent for a particular day within the last 30 days using the filters at the top of the page.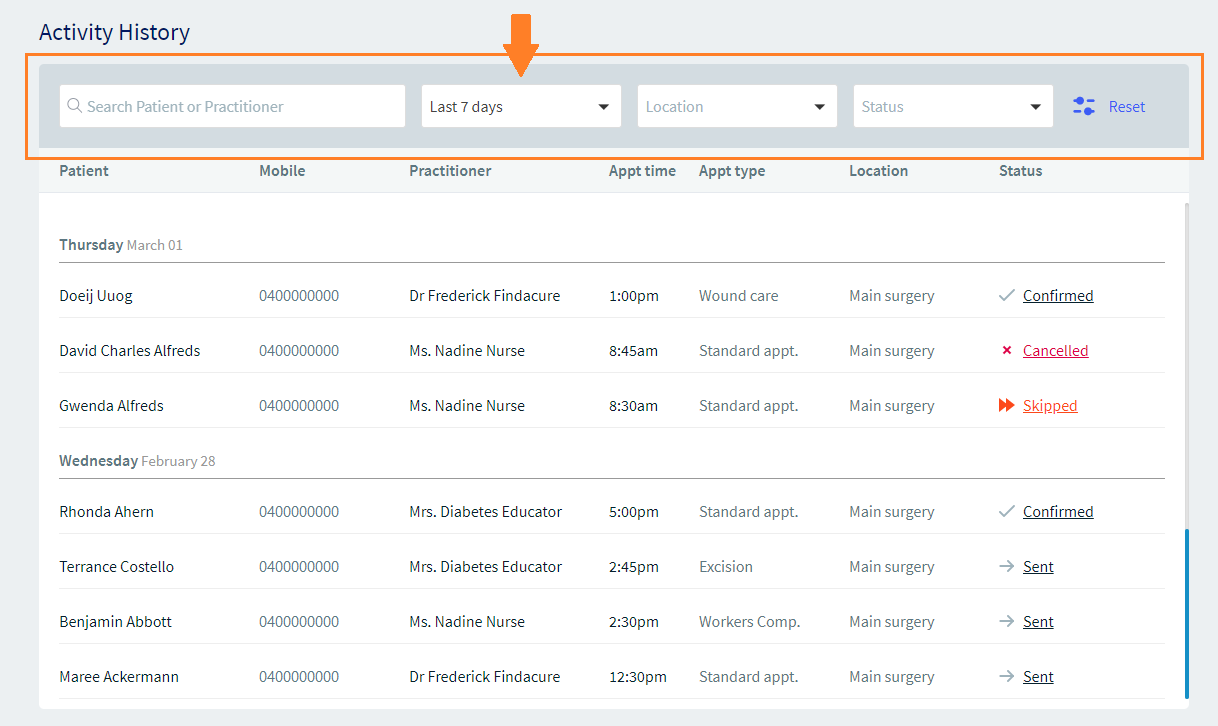 Configure your reminders to suit your practice

Craft your own reminder message (SMS and in-app messages only)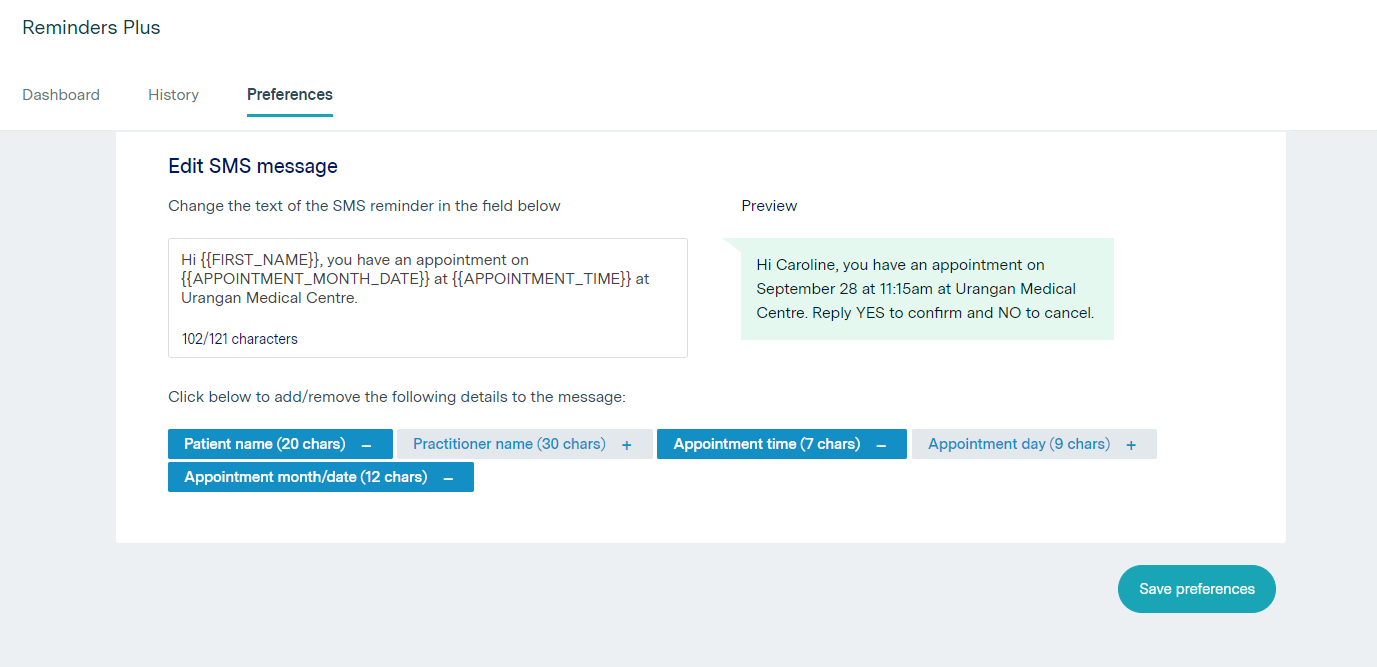 Choose your send time/s



Select which appointment book/s, practitioners, and appointment types to send reminders for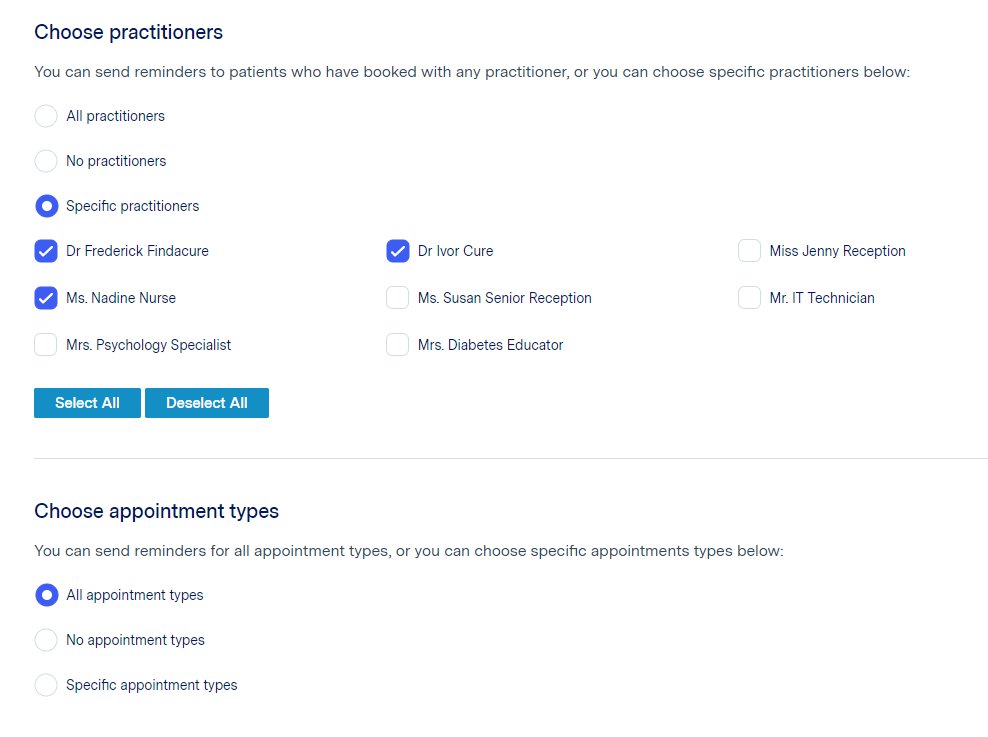 Choose which appointment types cancellations should not be enabled for (prompts the patient to call the practice to cancel)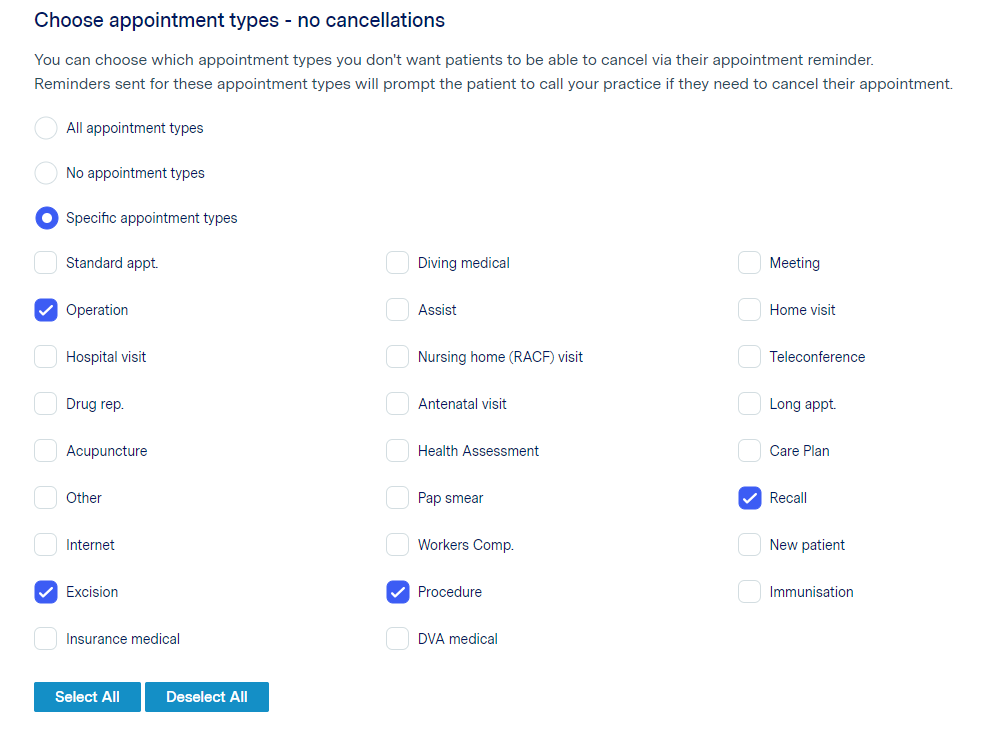 Add your practice's branding to email reminders rather than HealthEngine's.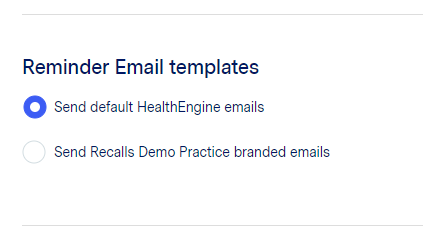 Choose whether to sync SMS consent opt-in from your Practice Management Software to Reminders Plus. 




Should you have any questions or concerns about the content of this article, please contact our friendly Support team who will be happy to assist.