Have you recently received notification that your HealthEngine Appointment Connector is currently down and needs to be restarted?
In essence, this means that we have lost connection with your server, preventing us from accessing your software to publish your available appointments.
If you're using a cloud-based Practice Management Software such as Praktika, Oasis, Cliniko and Exact, etc, please contact our technical team.
For all other users, this article will walk you through how to restart the HealthEngine Appointment Connector on your computer.
Please follow the step by step instructions as per below, or forward this onto your IT support team to complete:
1. Log onto practice server
2. Click on Start Menu
3. Search for 'Services'
4. Click on 'Services' (gear cog icon)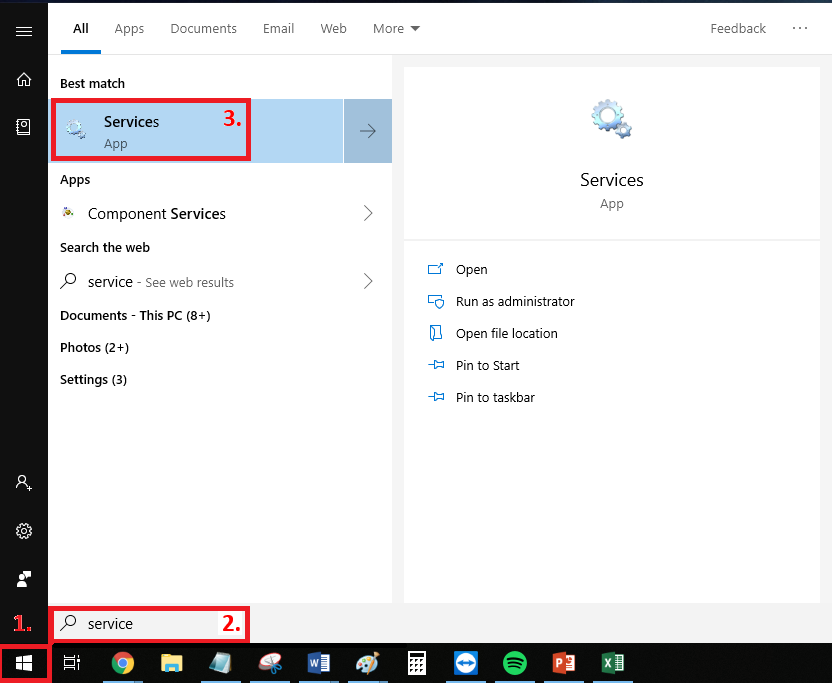 5. Double-Click on the 'HealthEngine Appointment Connector'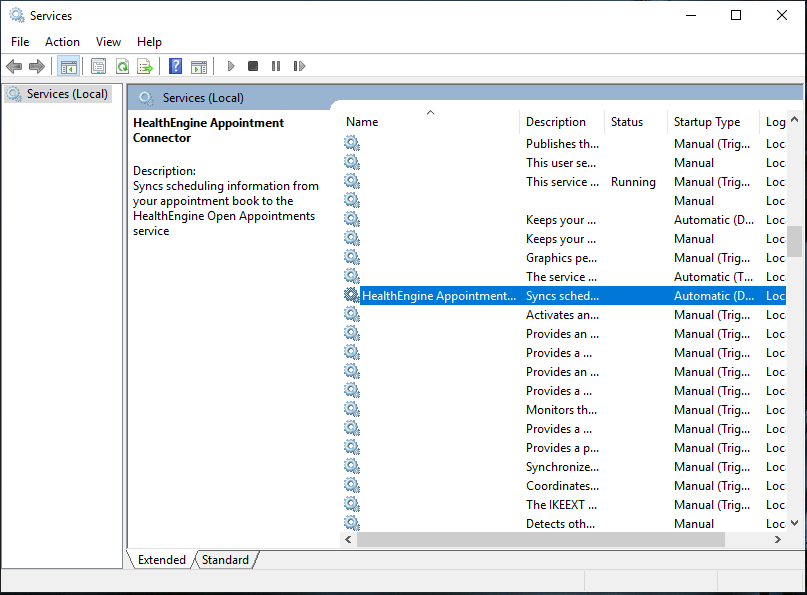 6. If the service says 'Running', please press 'Stop' wait for it to load, then press 'Start'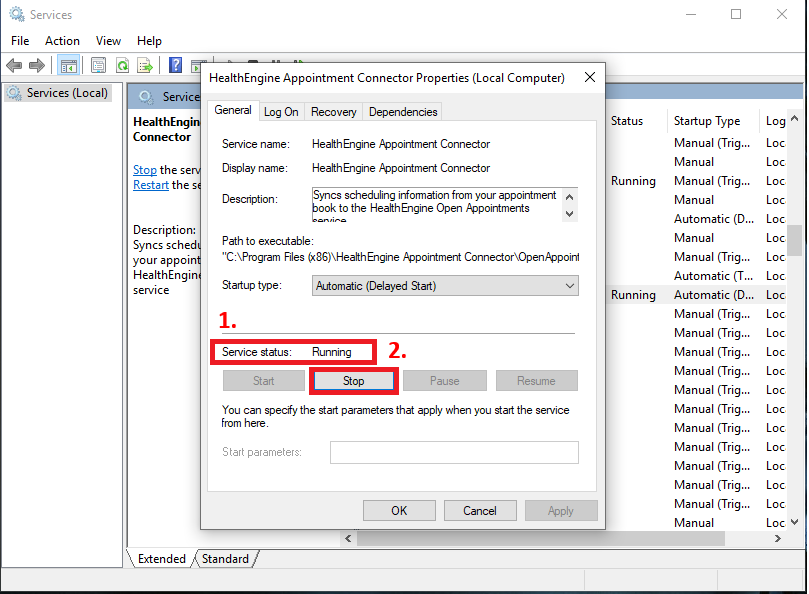 7. If the service says 'Stopped' please press 'Start'.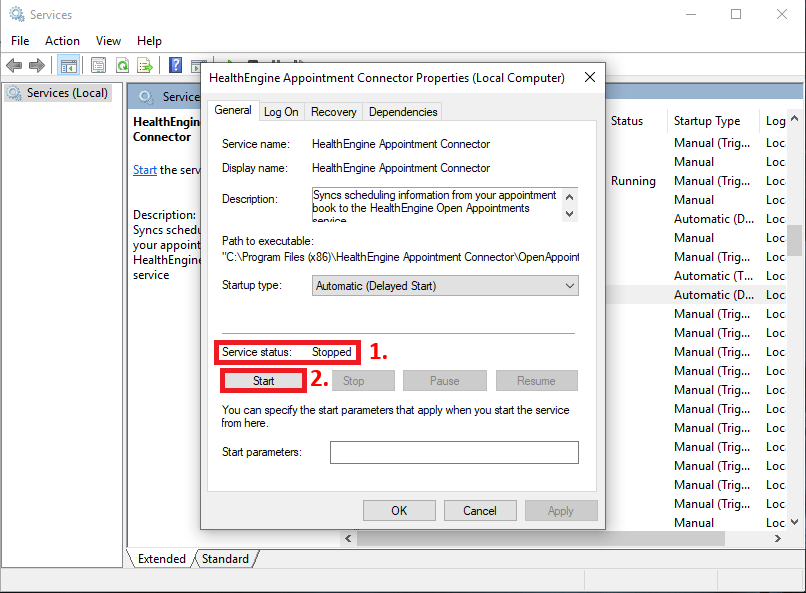 8. Once running, please check that there is information populating in the 'View Log' in the Systray Monitor. This can be found by searching for 'Systray Monitor' in your start menu, and will appear in your toolbar.

There are a few reasons why the Appointment Connector would stop:
1. Your server was upgraded/updated
2. The server is/was switched off (usually overnight)
3. Slow/Internet issues/Loss of internet connection
If you are having trouble with ongoing loss of connectivity with your Appointment Connector, please contact our support team via Web Chat (bottom right Help Widget in PracAdmin) for real time support or email support@healthengine.com.au