Your Practice Policies are a list of guidelines that will appear before the patient proceeds to make a booking on your Healthengine page - this information can include policies for new patients, billing and COVID-19 regulations for your practice.

A list of the types of policies you can include can be seen below:
Cancellation/non attendance policies

Billing policies

New patient policies

Drug prescription policies

COVID-19 policies

General policies the patient should know before booking their appointment
Adding/Editing your Practice Policies
To change your Practice Policies, please follow the steps below:

1. Navigate to 'Settings' in your Practice Admin then click on 'Practice Policies'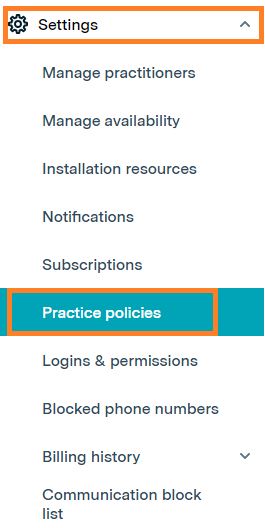 2. Add or edit your Practice Policies in the boxes provided. Alternatively, you can choose to use one of Healthengine's templates by clicking on a template option. An example can be seen below: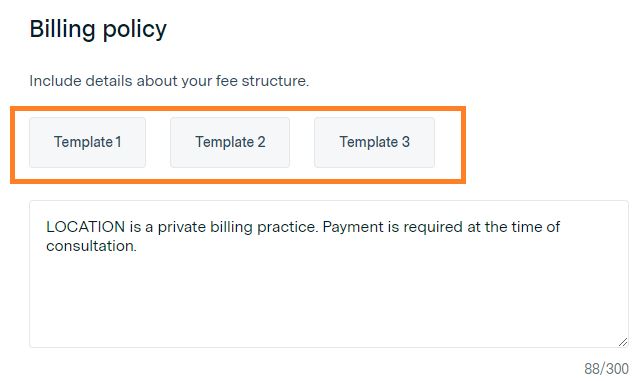 Please note: If you are free typing in the boxes provided, there is a 300 character limit - any submission over this limit will not be accepted.
3. After you've made your changes, scroll to the bottom of the page and click 'Submit for approval' in the bottom right hand corner.

Please note, your practice images cannot include phone numbers, web addresses, or any detail directing your patient to book outside HealthEngine.
Changes made to this section will be sent to our Customer Support Team for review and approval before being published live. Moderation of these changes can take up to 1-2 business days.
4. The Practice Policies will appear at the start of a patient's booking form as seen below: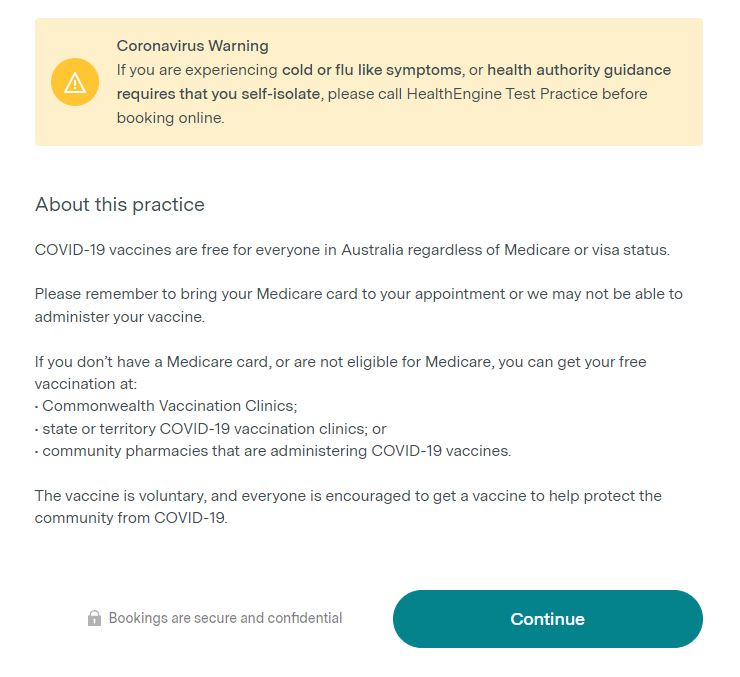 If you experience any issues or need assistance with making changes, reach out to our friendly Healthengine Support Team via phone, chat or email support@healthengine.com.au