A practice policy is a note to your patients that appears at the beginning of the booking form. You can use the practice policy to notify your patients of important information prior to booking their appointment.
Some examples of what you might include are:
cancellation policies,

billing policies,

appointment types or medications that are not offered,

instructions for arrival,

parking information etc.
To add a practice policy, log in to your practice admin portal and you will find it in settings> practice policies.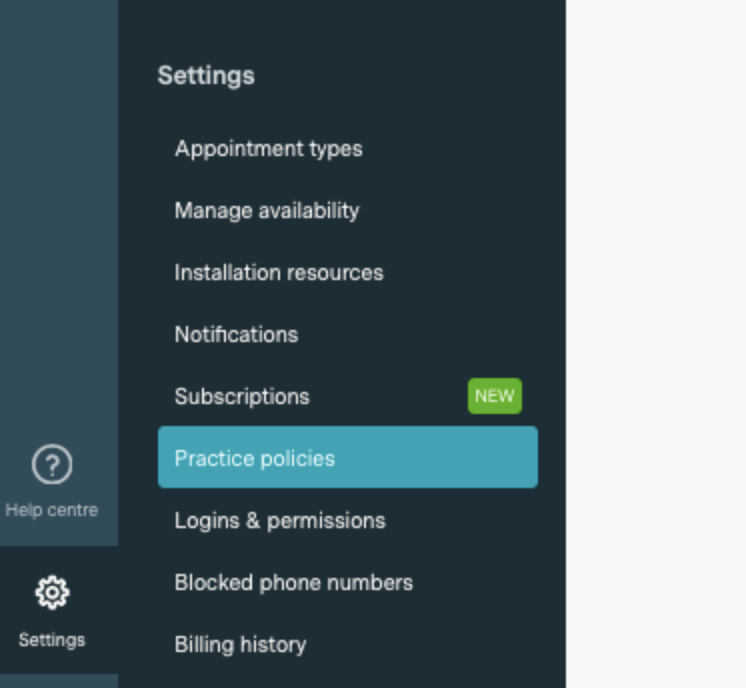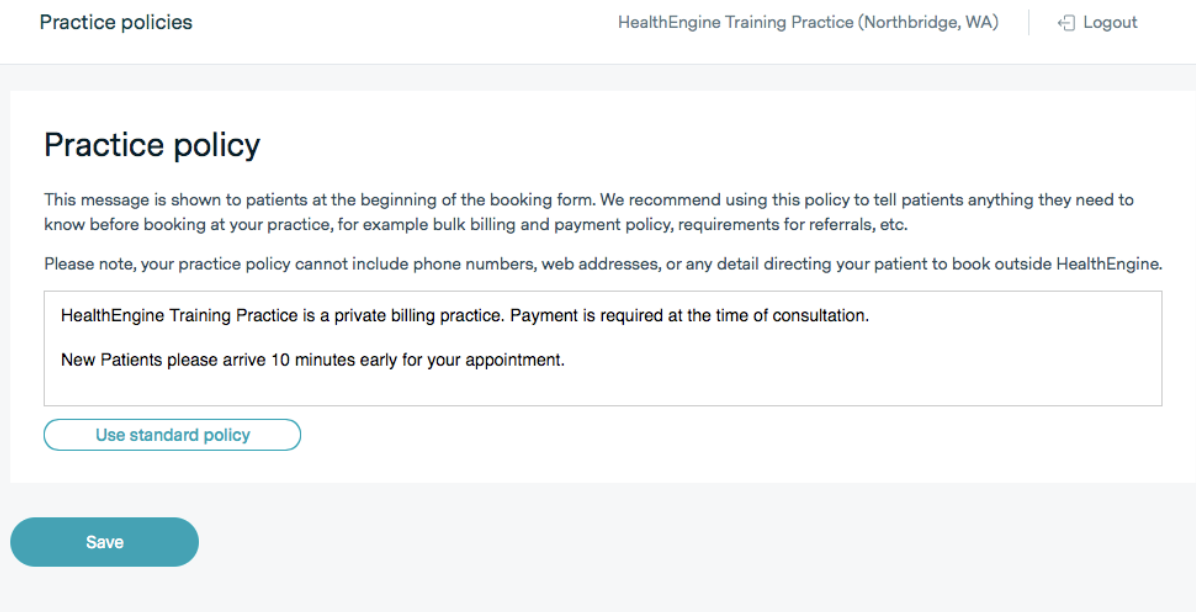 Please note that your practice policy cannot include phone numbers, web addresses, or any detail directing your patient to book outside HealthEngine.
On the practice policy page there is an example policy prefilled that is taken from your practices billing requirements. This does not mean the policy is active, and you should try booking one of your appointments to see if it is active. If you want to use the standard pre-filled policy you can select 'Use standard policy', otherwise enter your own personalised policy and hit save.
The practice policies go to the support team for approval so please allow time for that to be completed before it appears on the booking form.
The practice policy will appear at the start of the booking form as so: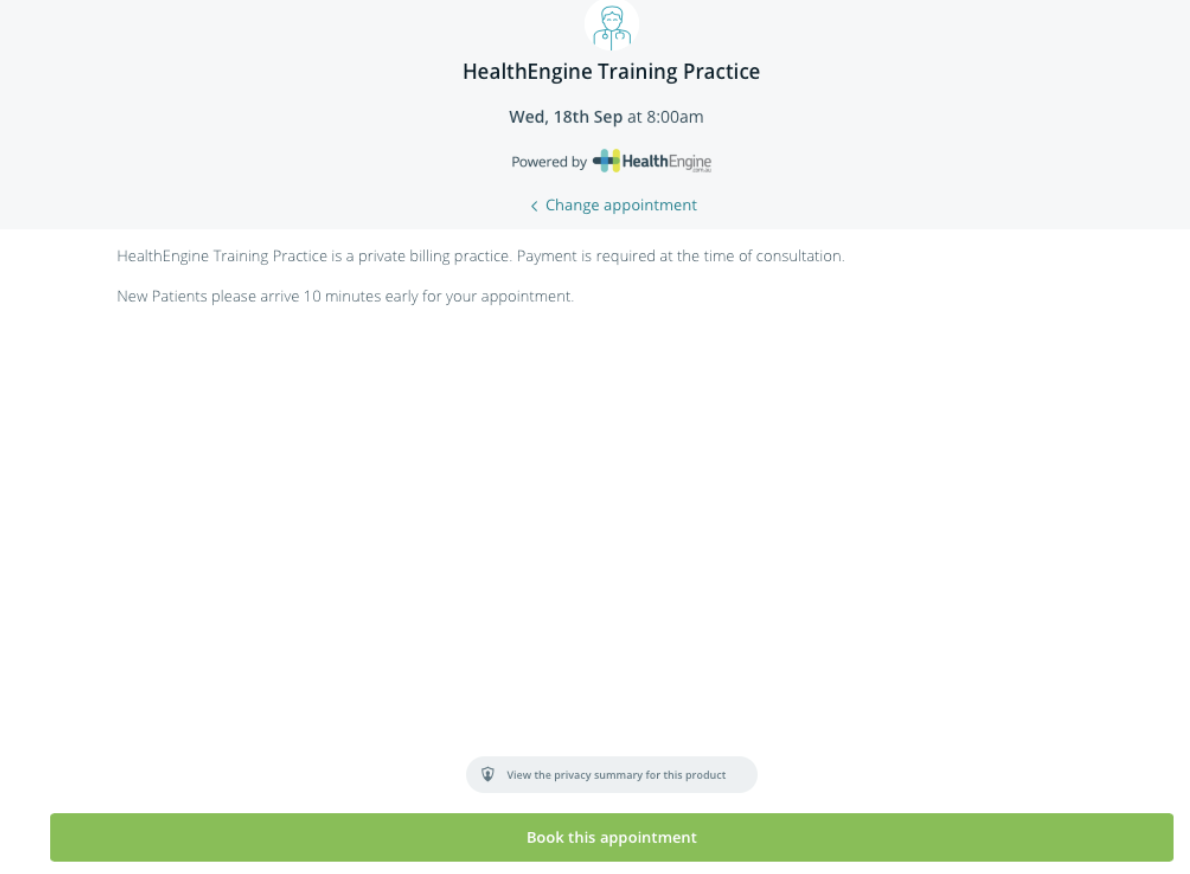 Embedded Policies
If you find patients are not reading the practice policy and important information is being missed, you can also request an embedded policy with checkbox be added by our support team. Email the policy to support@healthengine.com.au from a verified email address with your practice name and we can add it as an embedded policy with checkbox.
Embedded policies appear in the booking form after the patient selects their appointment type. It includes a checkbox to say that they have read and accept the policy.

PLEASE NOTE: On the HE App, the practice policies appear at the end of the booking form after patients enter their details.