If you have a Patient Connect profile on Healthengine you can quickly and conveniently update your pricing on your Practice Profile through your Practice Admin!
To begin making changes to your pricing and fees navigate to your Practice Admin and click on 'Connections' then 'Patient Connect Profile' and finally, 'Appointment Pricing' as seen below: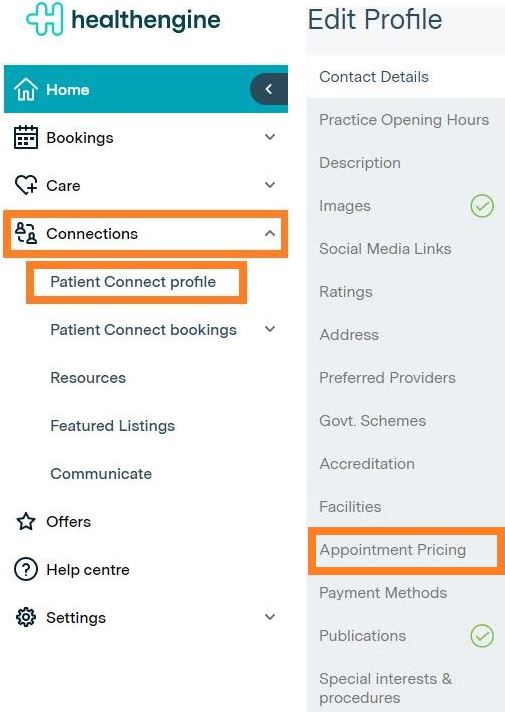 The Appointment Pricing page will look like the image below and will give you the opportunity to add appointment types, their fees and the choice to allocate a level.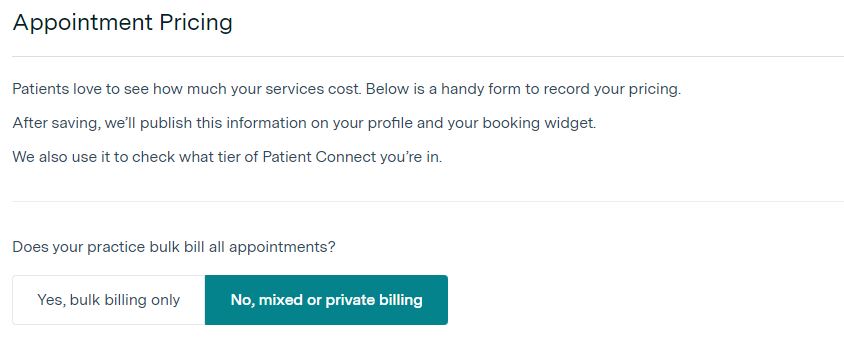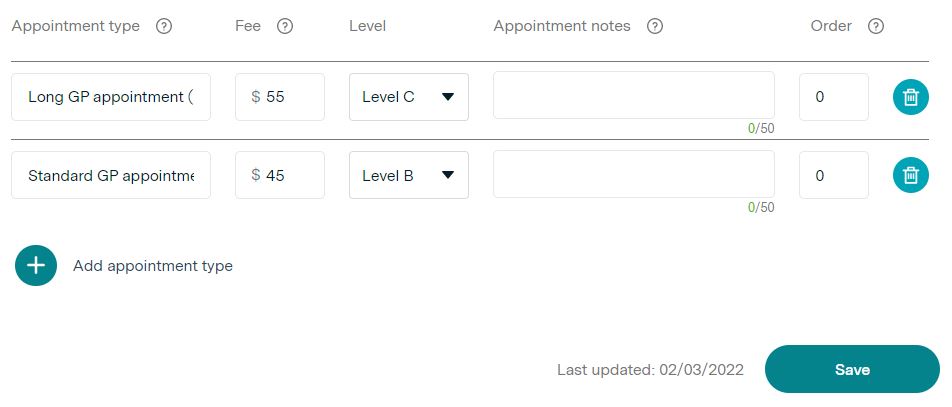 With the Appointment Fees you can also include Appointment Notes which can provide a short description about the fee to patients, for example: "Bulk Billed for DVA card holders". You will also have the option to order your appointment pricing to display as you prefer.
Please note: There is a 50 character limit to appointment notes section so don't be too lengthy!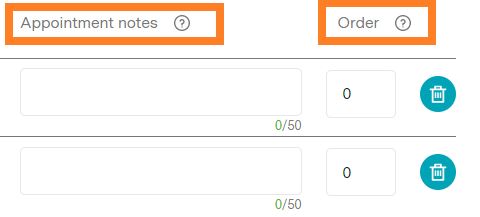 Bulk Billing Only or Mixed/Private Billing?
In the Appointment Pricing section you will also be given the chance to select whether your practice is a Bulk Billing Only or a Mixed/Private Billing establishment.

If you select 'Yes, bulk billing only' as shown above, you won't be given the option to add a fee to your appointment types and instead can choose to complete an Appointment Note or not. This will be displayed on your Healthengine Practice Profile as seen below: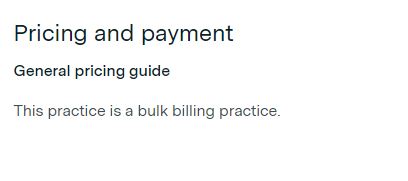 If you select 'No, mixed or private billing', your appointment type fees will display on your Healthengine Practice Profile.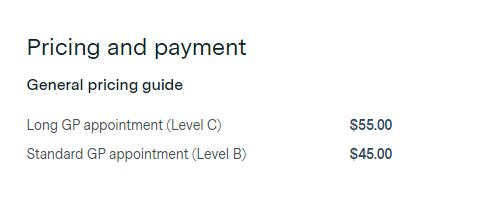 If you have a Healthengine Online Booking System (OBS) Feature, your Appointment Pricing will be displayed on your widget as seen below:
If you experience any issues or need assistance with making changes, reach out to our friendly Healthengine Support Team via phone, chat or email support@healthengine.com.au