If you have a Patient Connect profile on HealthEngine we have now made it even easier and faster for you to update your practice pricing. You can update your practice pricing and fees within your practice admin portal at any time - To do so, log in to your practice admin portal and click on connections> patient connect profile.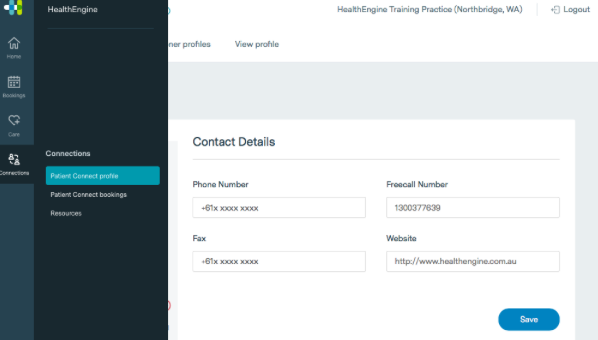 The appointment pricing is located towards the bottom of the edit profile menu as shown: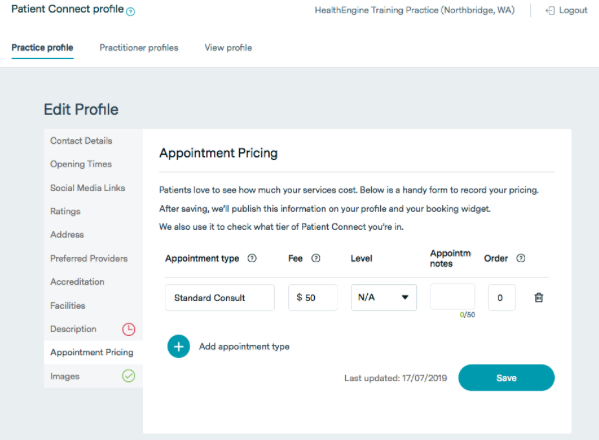 You can name the fee, set a price and even allocate the level (optional). Appointment fees can include appointment notes which can be a short description detailing the fee. There is a character limit to this so don't be too lengthy! A good note might be something like "a standard consult is 15 minutes" or "initial consultation is 45 minutes". You can also order the appointment pricing to display as you prefer.
Where does it show?
The appointment pricing shows on both the Patient Connect profile and the OBS web plugin as shown:
Patient Connect Profile: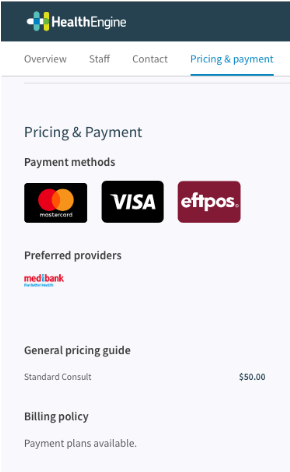 Booking Widget on your website/Facebook: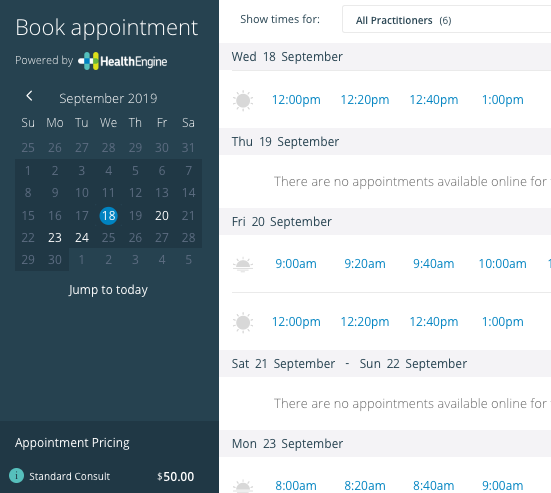 The note you added can be seen by hovering the mouse over the information icon next to your appointment pricing names.