Want to be on the HealthEngine network but don't want to have to publish appointment times?

Want to chat to your patients before allocating a specific time for their appointment?

Are you a mobile practice and can't give exact appointment times?
We do offer a solution that might be the answer for you!
The Book Now button can be used with both Patient Connect Bookings and the OBS web plug-in on your own website. If you'd like to request this feature be used for your practice, contact our support team.
What does it look like?
If you have Patient Connect Bookings, the Book Now button will appear on your profile page in place of specific appointment times as shown below. Where it says <specialty> your own practices specialty, eg. Psychologist, Podiatrist, etc. will appear. It then says Book now and your practice will be in touch to arrange a time. Your practice name will appear where it says <Your Practice Name>. If using the web plugin on your own website, the button will look the same as our regular web plugin buttons.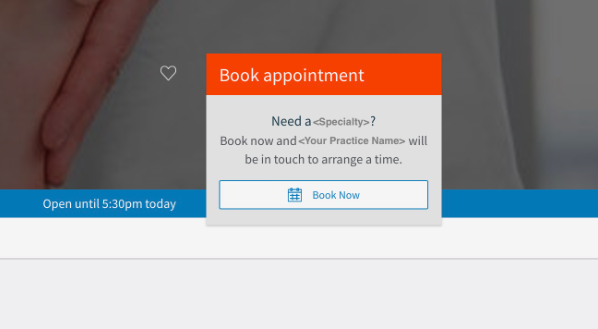 After the patient clicks the Book Now button, the booking form will open and look just as it does when booking a specific appointment time as shown.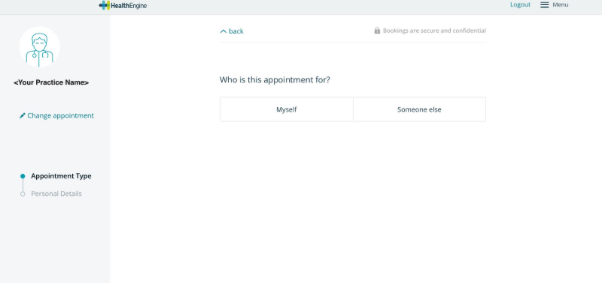 The patient will still select an appointment type, however as the book now button is set on an overall practice level rather than by practitioner, you will need to contact our support team if you want to make any changes to the appointment types listed.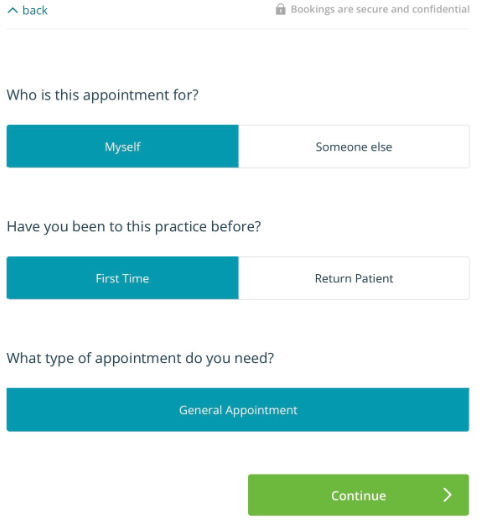 At the end of the booking form the patient will get the following notification:

You will receive an email notification about the booking to the email address added to your notifications.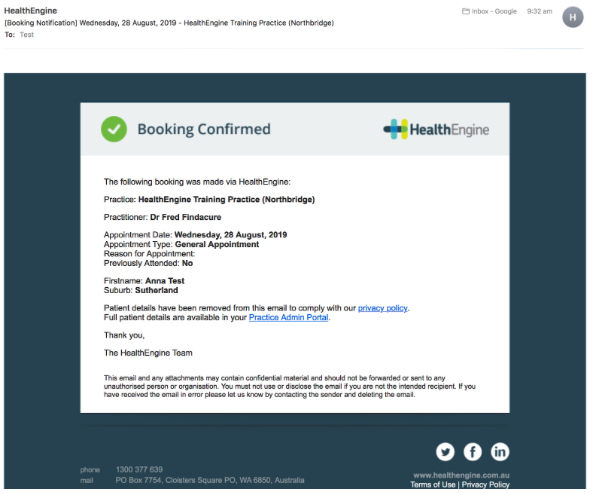 You can then click on the Practice Admin Portal link to go to your practice admin portal and view the full patient details in your bookings list. It will appear in your bookings list that the patient has booked an appointment for 11:50pm. This is not the case and they have not selected a specific time, you will need to call the patient yourselves and arrange a time for their appointment.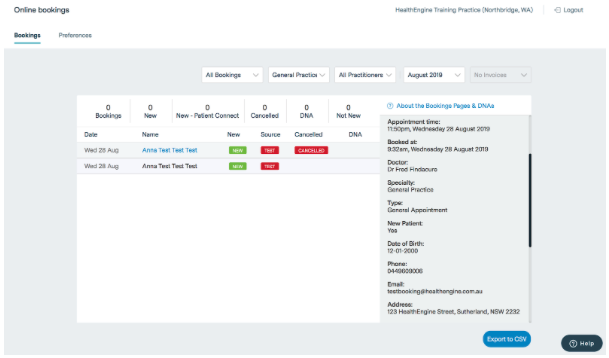 There are a few important details to note when using the Book Now button:
An 11:50pm appointment should always be visible in your manage availability screen.

This is what makes the book now button appear and if it is removed so is your book now button. Never touch the manage availability screen if using the book now button. (this also applies to the sidebar.)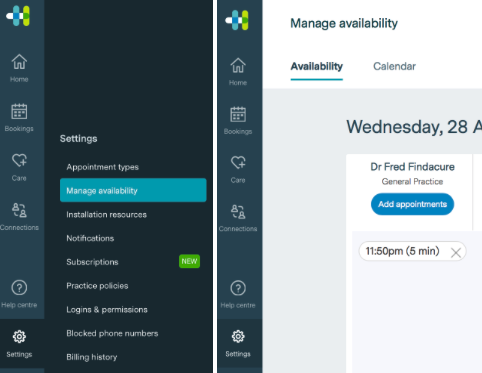 The HealthEngine Feedback product will not be compatible if using the Book Now button.

This is due to the fact that it will appear to our system that a patient has booked an 11:50pm appointment that day and so they would receive the feedback email after that appointment time rather than the appointment time you book with them over the phone.

The onus will be on your practice to contact the patients in a reasonable timeframe and allocate an appointment time for them.

Patients will be unable to cancel the appointment times you have booked for them through HealthEngine.

The Book Now button applies to your practice overall, and cannot be used only for specific practitioners.

As such, patients will be unable to click the book now button from a practitioner profile and will need to visit your practice profile to do so.