Following feedback from you, our valued customers, we have revamped the old 'Bookings' page into a much faster, much more user-friendly page. You can still find the page in your practice admin portal under Bookings> Online bookings.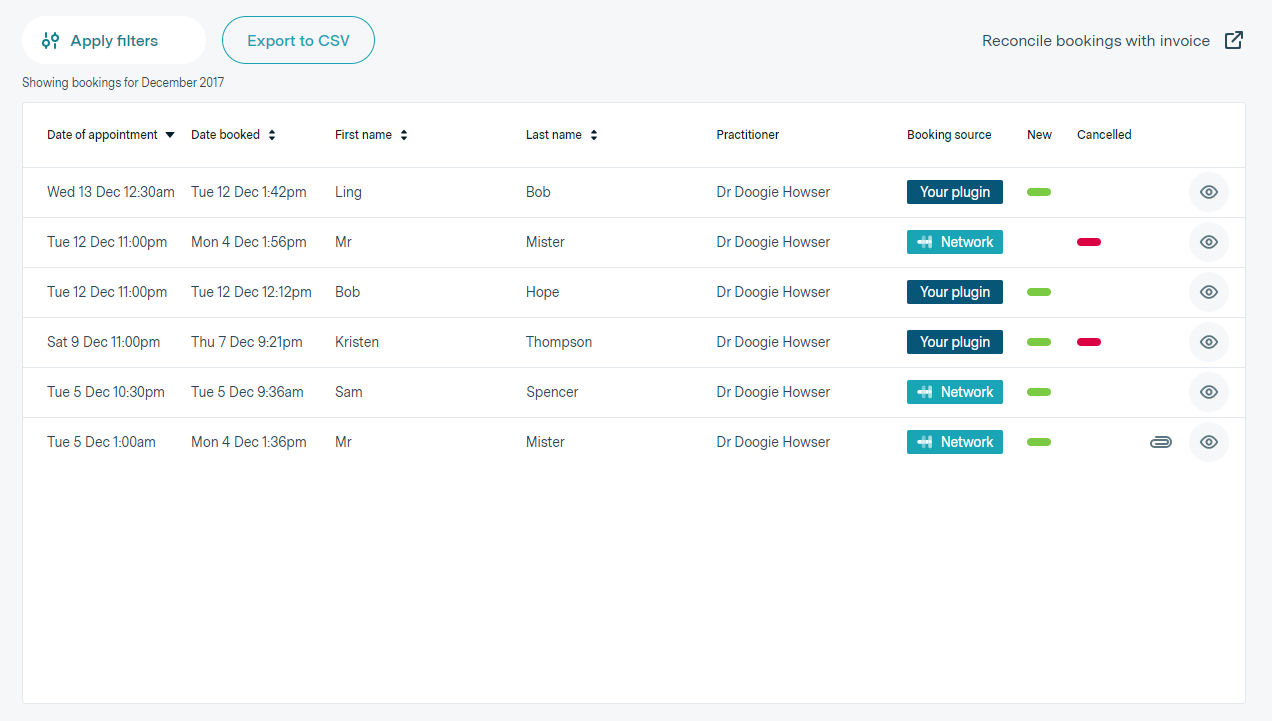 Key features included in the new page are:
Sortable columns - In the new Bookings page, you will be able to sort your bookings by clicking on key column headers to see the most relevant bookings at the top of the table.
"Date booked" column - See what time your patients booked their appointments at a glance and sort the table by booking time rather than by appointment time.
Separate "First name" and "Last name" columns - Allows you to sort your bookings alphabetically by Patients' first names or last names so you can more easily find bookings from a particular patient.
"Practitioner" column - See which practitioner each booking is made with at a glance.
Clearer terminology - The old 'Source' flags with 'OBS' and' PC' have been replaced with 'Your plugin' for bookings received via the Web Plugin on your practice's website and "Network" for bookings received via the HealthEngine Network.
"New" and "Cancelled" filters - Allows you to filter the list of bookings to only show new patient bookings or bookings that have been cancelled.
All new booking details view - Focus on just the one booking that you need to see the details for at a time; plus, easily move between bookings to see the details of other bookings by clicking the up and down arrows!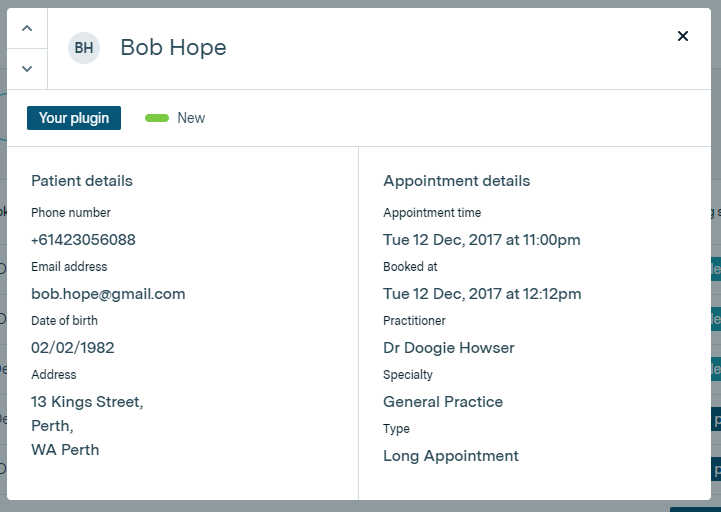 The new 'Bookings' page also keeps all of the old features you've come to love, including:
CSV export - Export your bookings list to a CSV file.
"Month & Year" filter - Filter the bookings list by a particular month + year.
Booking source and status flags - Shows you where the booking was received from and whether the booking was cancelled or not.
We have also designed the page to be much more mobile-friendly so that you can easily view and interact with it from a web page on your preferred mobile device, such as a tablet or smartphone.