We know that invoices can be confusing at the best of times. That is why we have added a new 'Billing History' section within your Practice Admin portal.
You can review all of your recent itemised invoices in one place!
'Billing History' can be found under the 'Settings' tab at the bottom left of your Practice Admin portal.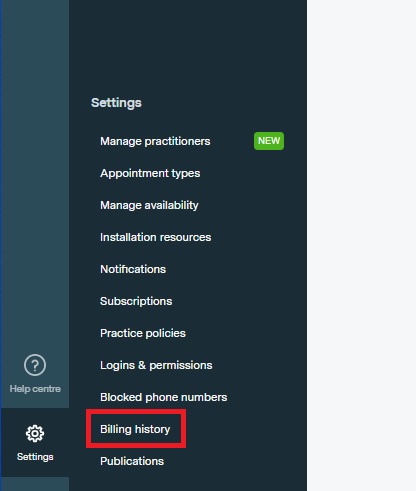 'Billing History' will show you the latest billing information for your practice, along with invoice dates, invoice numbers and anniversary dates. If you want to view a specific invoice you can simply click 'View Charges' next to the relevant Invoice Number.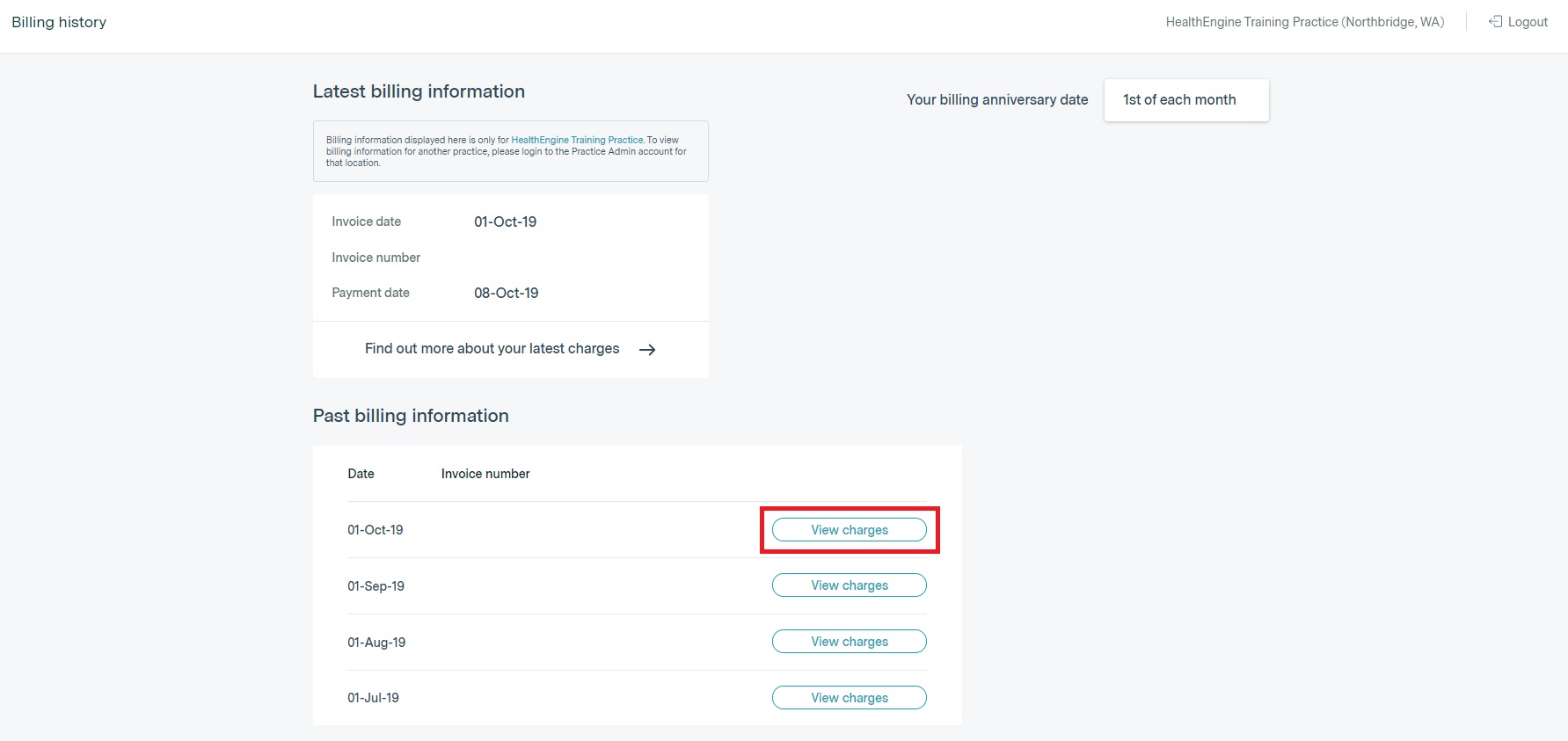 You will be provided with a product breakdown so that you can make sense of the total invoice amounts. If there are any new patient charges associated with your Patient Connect subscription, you will also see an itemised breakdown of those charges.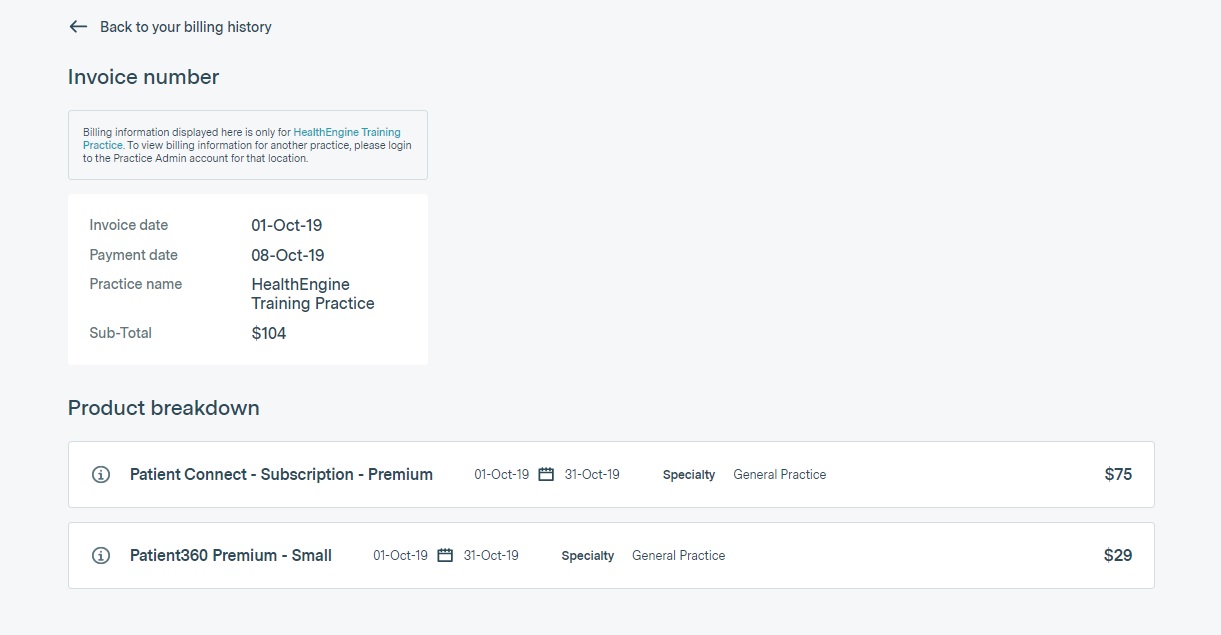 Please note that if you have multiple practice locations you will only be able to view the billing history of the practice location that you are currently logged into. In order to view billing information for another practice, please login to the Practice Admin account for that location.
If you have any questions about your billing history, or questions in general, please do not hesitate to contact our Customer Support team; at support@healthengine.com.au or by calling 1300 377 639.