If you are having trouble publishing availability using coreplus there are two areas in coreplus to look at.
Is the practitioner enabled to publish online?
If you have added a new practitioner since first being set up, it may be that that practitioner hasn't been enabled to publish online. In coreplus, go to Setup > Settings > Practice Profile > User Profile. Use the drop down box to select each practitioner who wants to publish appointments, and make sure the Publish checkbox is checked. You need to click save for each one.
*It's also important that the practitioner has their specialty checkbox ticked under specialties.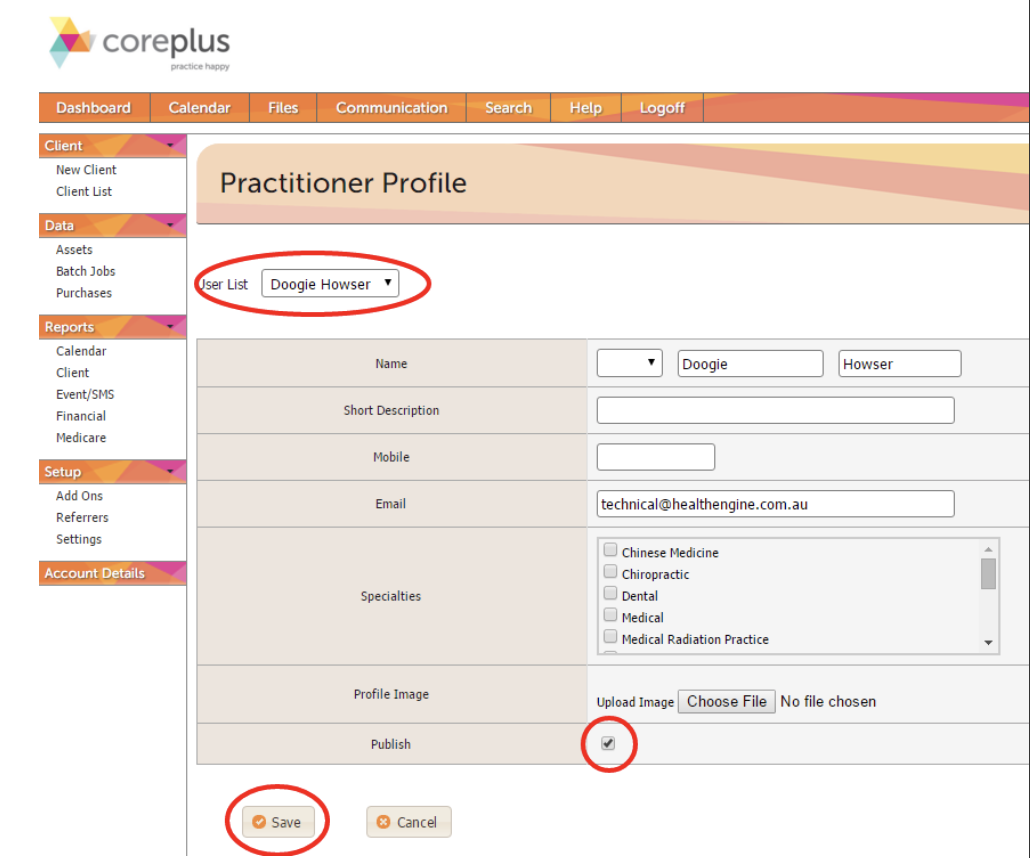 Is the practitioners schedule enabled to publish on HealthEngine?
The other setting you want to look at is in the practitioners coreplus schedule.
Go to Calendar > Availability Schedule (left column) > View Schedule. For every schedule, for every practitioner, make sure the Publish to > HealthEngine checkbox is checked if they want it to be published. Please note, In order to edit an existing schedule your calendar must be in Day View not Week View, and you must be on a date where the schedule is active.
*In the schedule it is also important that a location is selected for us to publish your availability.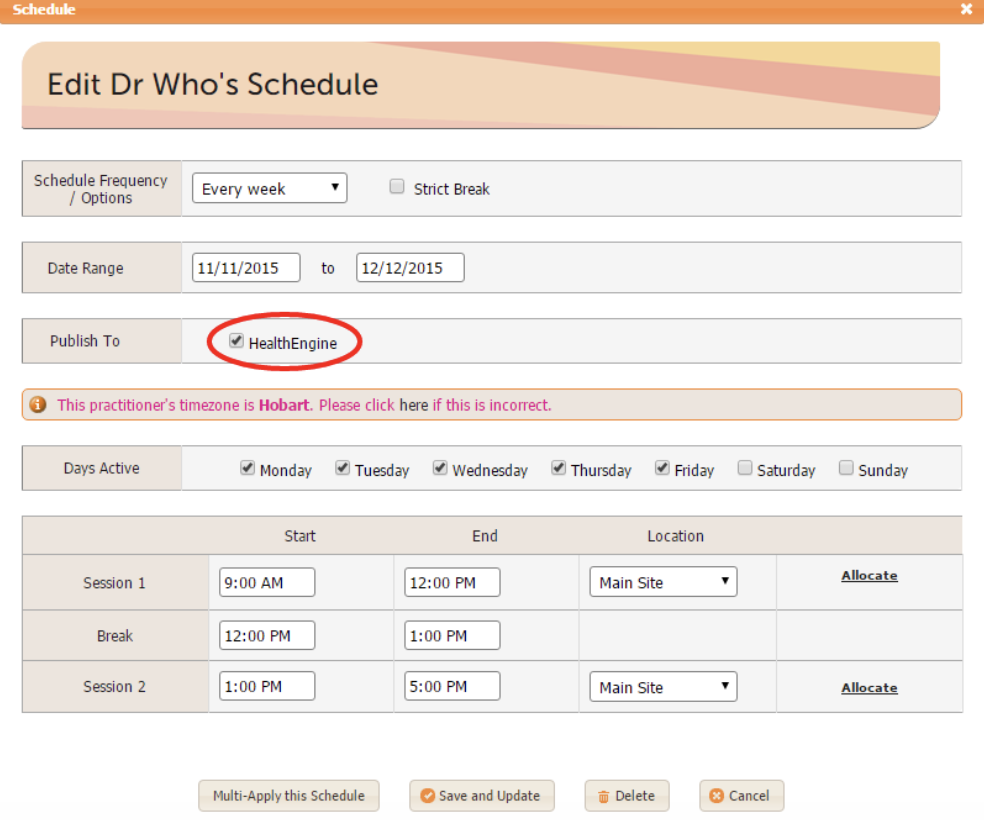 For further assistance please contact our support team.