Getting technical support for any range of issues you may be experiencing has never been so quick and easy with Healthengine's Help Widget and Help Centre!
When you are logged into your Practice Admin, simply look for the Help Widget in the bottom right hand corner of your screen - with this Help Widget you'll have access to HealthEngine's Help Centre search functionality, Live Chat, and Offline Messaging with our Support Team.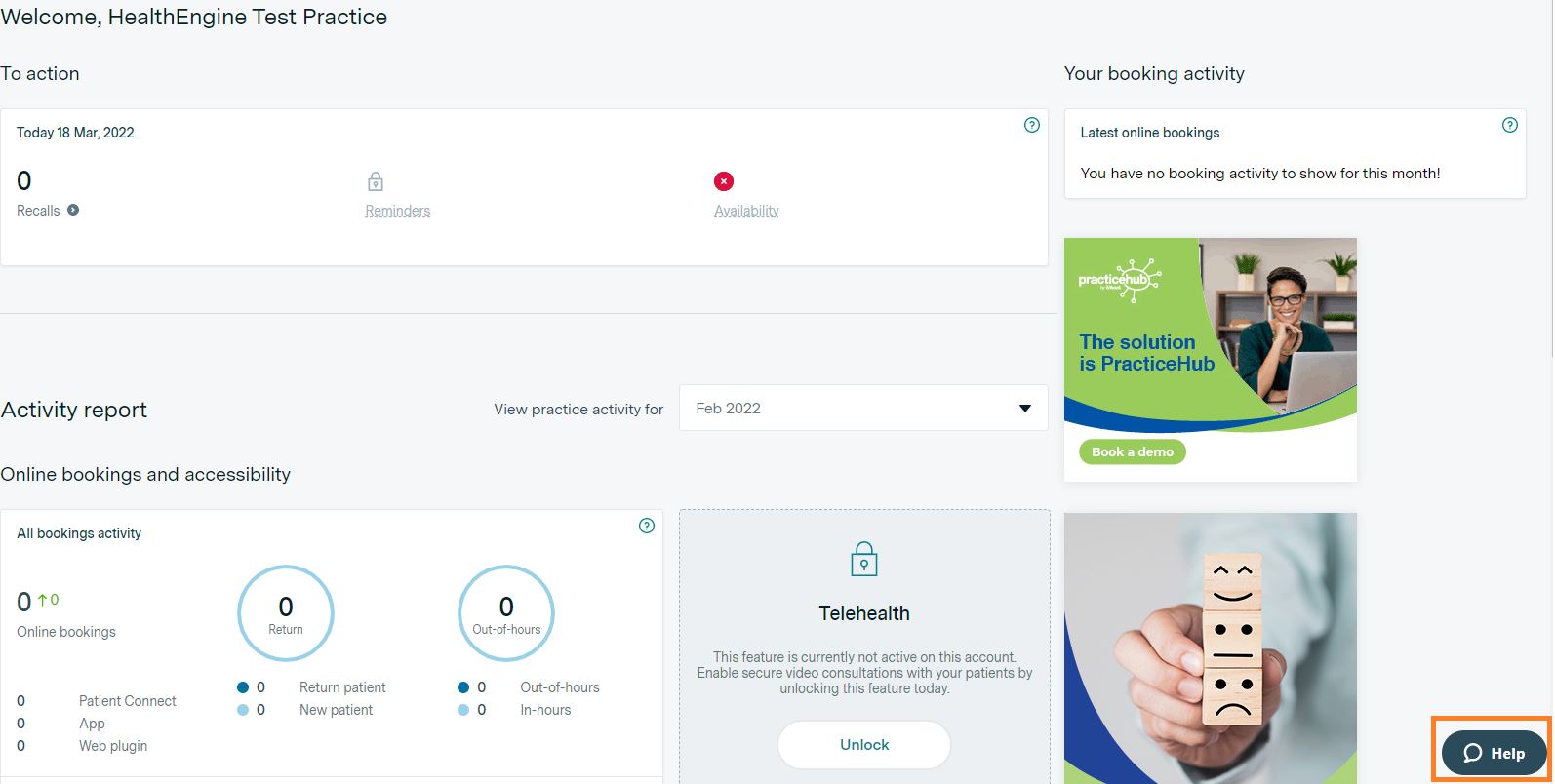 When you click the Widget, you'll be greeted by the HealthEngine Support Bot; you can ask the bot questions using conversational language and an answer will be presented with 3 suggested Help Centre articles like this one!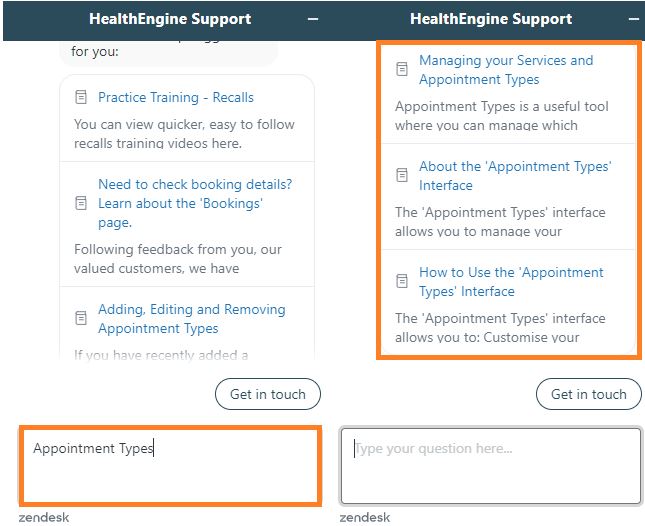 If you click on the articles, these will display on the widget page - if the article is not helpful, simply click the "No, I need help" button.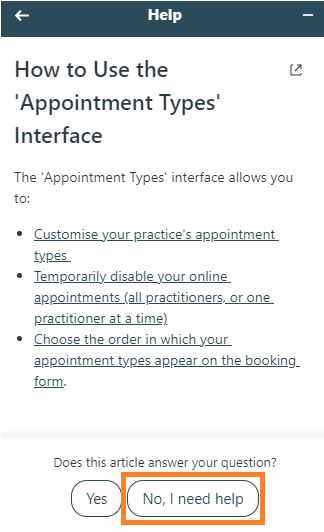 If you are unable to get the required support via the Help Centre, you can click the "Get in touch" button and request either a "Live chat" with one of our Support Team Members or "Leave a message" and the team will get back to you via email!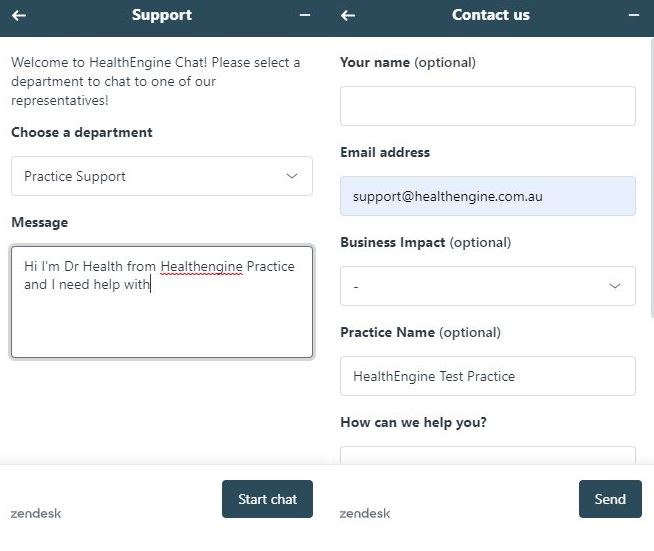 Support Response Timeframes
Our Customer Support Team will always aim to resolve your query as soon as practicable. We have put together a guide below to help you understand the expected ticket resolution time frames.
Please note that this is a guideline and can vary depending on customer demand.
Support Channels

Response Timeframes

Live web chat & Ticket Support (email)

Live Webchat available 7am - 4pm WST

8 hour response 24-hour ticket resolution

Phone Support

1300 377 639

7am - 4pm WST
If you get stuck, you can still contact our Support Team via email at support@healthengine.com.au