Our newest feature now allows you to request to change which tier of either the Patient Connect or Patient360 bundle you are on through the Subscriptions page in Practice Admin.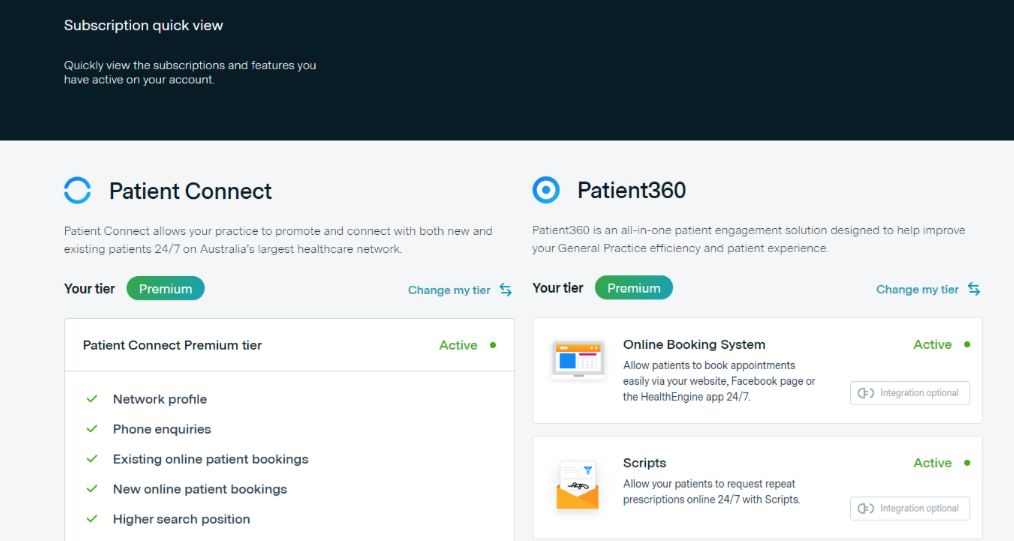 Please note that in order to use this feature you must already be subscribed to either Patient Connect or Patient360.
How to do it:
To change your subscription tier just click on the "Change my tier" link next to the bundle for which you wish to change tier as shown in the screenshot above.
This brings up the available tier options, including features available on each tier and the associated pricing.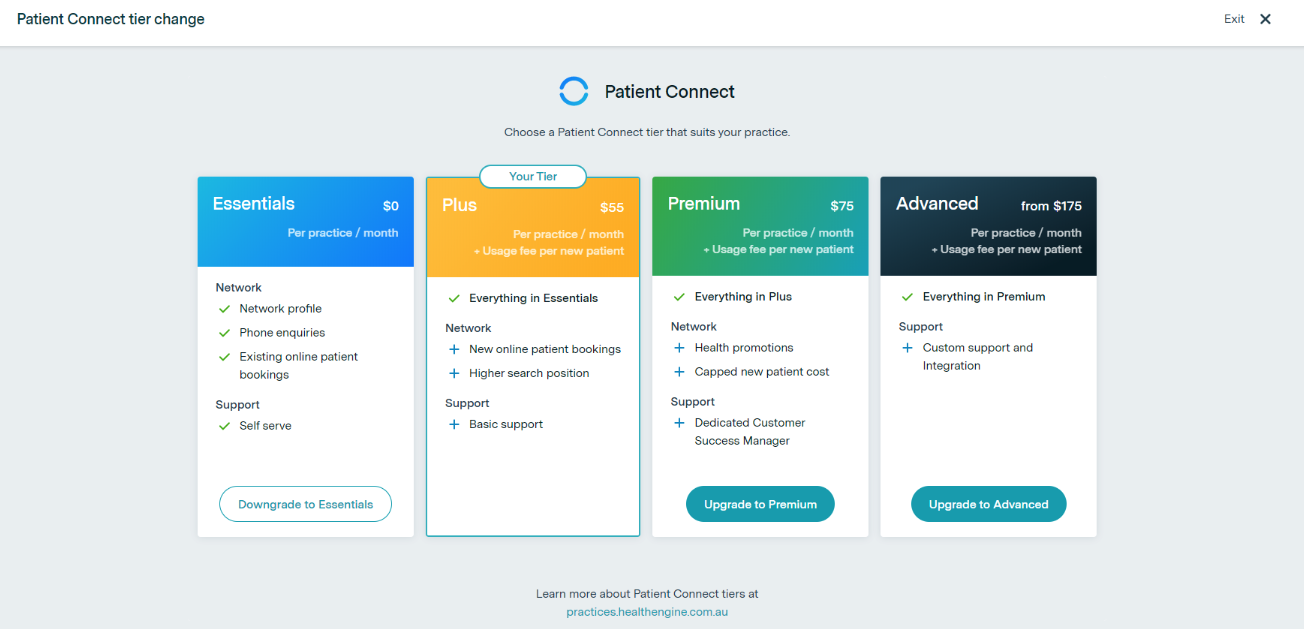 You can then pick which tier you would like to change to by clicking the relevant "Upgrade to" or "Downgrade to" button. Doing so brings up a consent screen in which you enter your name and contact email and check a checkbox to acknowledge that you consent to the change.

If you are downgrading to Patient Connect Essentials, you will see a screen that ensures you are aware of the changes you're making, and any features or services that will no longer be available. Take note of this as you may be losing services that you want to keep.

You will also receive some information about the notice period and charges in arrears on the consent step:

Once you have completed the consent step, you are presented with a confirmation page and will receive an email containing the details of your request to the email address supplied.

I received an error what do I do?
If we are missing any required information from you to perform the tier change, you will see an error screen similar to the below:

This will mean we will need to ask a few questions to update your details. You can reach our Support team using the 'Help' button at the bottom right of your Practice Admin screen.
Once the information has been updated then we will complete your service request as soon as possible.
Please note this self change tier feature is currently unavailable for our enterprise and specialist practices.