If you are using integrated software, one important thing to remember is how changes in your own PMS (practice management software) appointment book can affect your appointments online.
Generally speaking, with integrated software we connect to a practitioners name, their appointment book location, and the slot length, or length of their default appointment type depending on your software.
Those details combine to create the appointment book that you connect to your practitioners to display their appointments online. If any of those details change, it will usually mean a new appointment book is created that needs to be connected in place of the old one.
A change can be as small as adding a capital letter to a practitioners name, or adding a title such as Dr. But the most common changes tend to be to the location names in your own practice management software. eg. Changing from 'main surgery' to the specific location of your practice, or changing slot length from say 15 minute appointments to 10 minute appointments.
If this occurs, and you notice your practitioners appointments are no longer showing, you may be able to solve the issue yourself depending on whether you have multiple locations on healthengine using the same appointment book. In practice admin, when you go to settings> manage practitioners> edit appointment types, if you see the practice management software listed then you are able to reconnect the books yourself.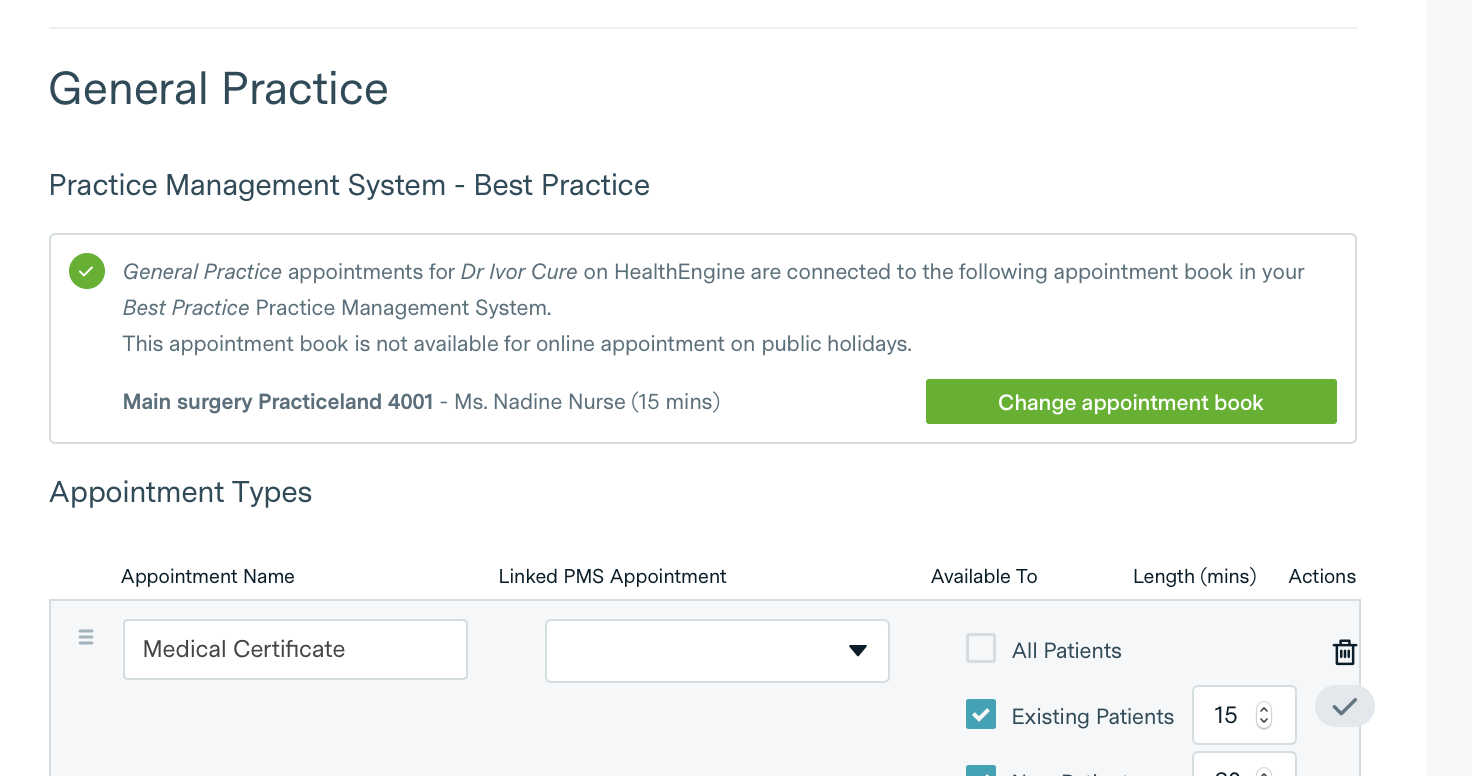 To reconnect an appointment book, simply click the green change appointment book button for the practitioner who's appointments are no longer showing. This will bring up a list of the available appointment books to connect to from your practice management software.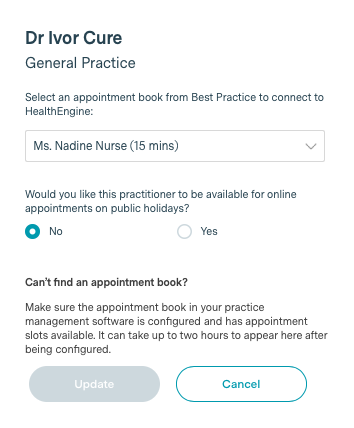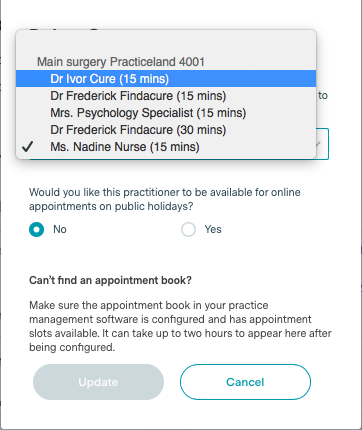 You can also change whether they are available on public holidays or not.
Once you have selected the correct current appointment book, click update. You will receive confirmation in the top right hand corner that it has been changed, and to allow time for the new appointment availability to be updated.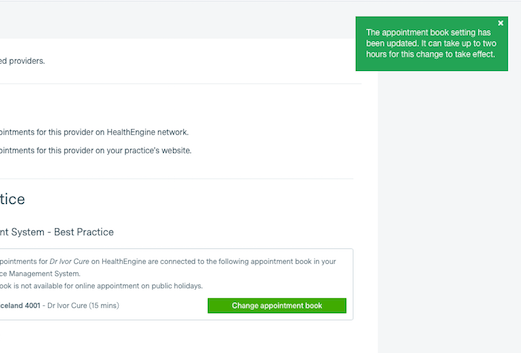 Please note that if you do not see the appointment book you are looking for in the list, it may be that they have not been set up correctly for online appointments in your own practice management software, or they do not have any availability in the near future. For more information on setting up practitioners for online appointments in your own practice management software, refer to your softwares user manual or contact our support team.
If you are part of a multi location on healthengine and do not see the change appointment book option, please contact our support team to update the appointment book for you.