Healthengine's Patient Enquires feature gives patients the ability to reach out to your practice and ask questions without having to pick up the phone! This feature allows for your phone lines to be open to other business and you have the added bonus of replying to the enquiries in your own time.


The Patient Enquires feature is great for building a rapport with your patients and you can read all Patient Enquires via email or your Practice Admin portal!
Do I have Patient Enquires Active?
If you're unsure if you have Patient Enquiries active, you can simply navigate to your Healthengine Practice Profile and attempt to locate the blue 'Contact' button below your Practice Information as seen in the image: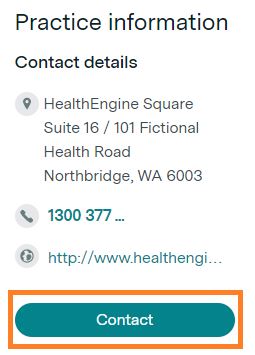 Patient's will simply click this button and fill out the form provided: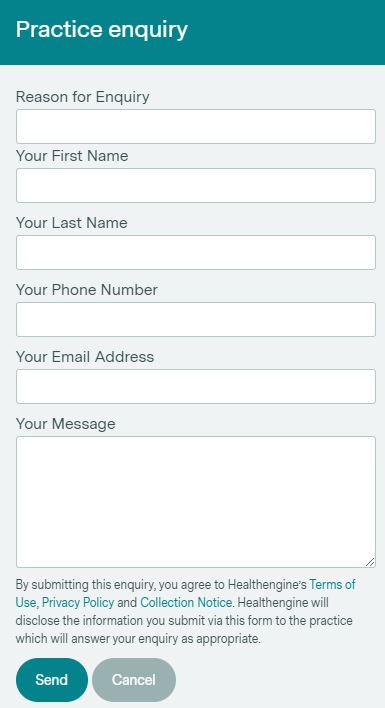 Where Can I Read Patient Enquires?
To view your Patient Enquiries navigate to 'Connections' in your Practice Admin then select 'Patient Enquires'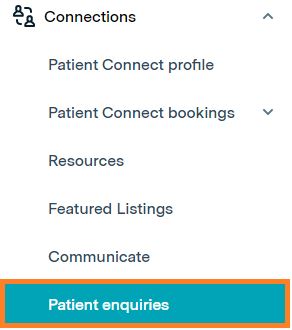 You'll receive a list of patient enquiries that include the following details:
Date submitted
First Name
Last Name
Email
Phone number
Reason
Message

How Can I Activate Patient Enquires?
If you're interested in Patient Enquires but don't yet have this feature, simply reach out to your Customer Success Manager or our friendly Customer Support Team via phone, chat or email support@healthengine.com.au