If you are publishing on the HealthEngine Network and trying to boost your search results, there is a feature you might not have looked at that can help, and it doesn't cost you a thing!
When searching for practices on the HealthEngine network, patients can choose to search by suburb, practitioner, practice, or procedure.
These are the special interests and procedures added to your practice in connections> patient connect profile or practitioner profiles in settings> manage practitioners> edit profile.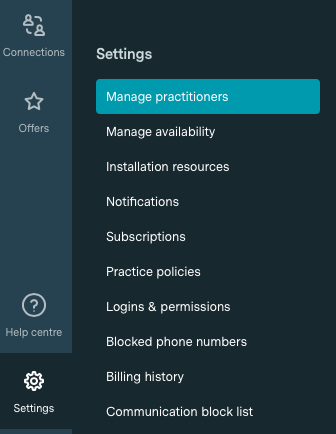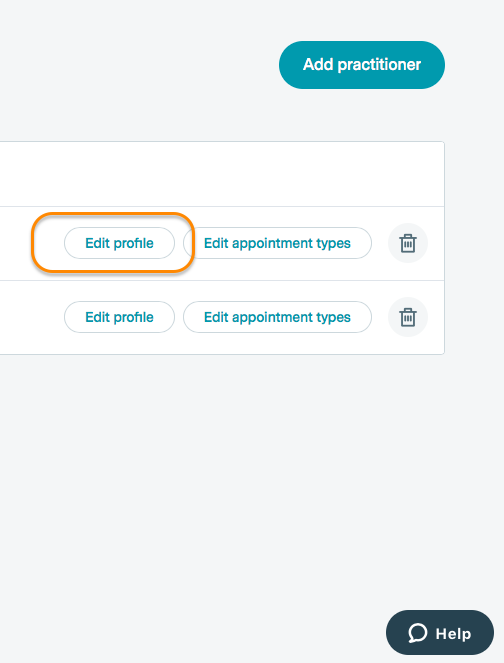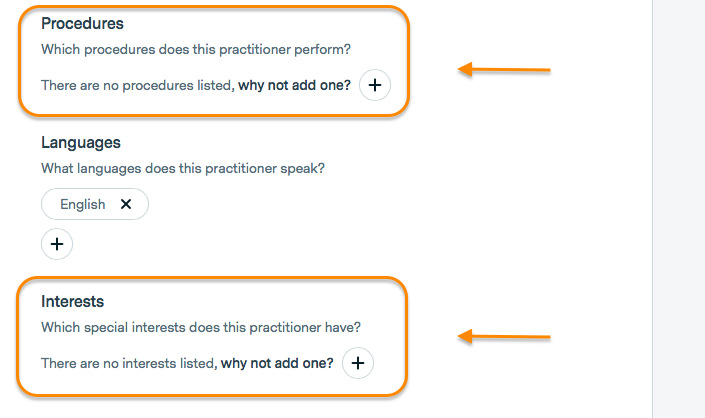 Special Interests and Procedures are tagged on to your practice or practitioner profiles, and help boost your appearance in search results.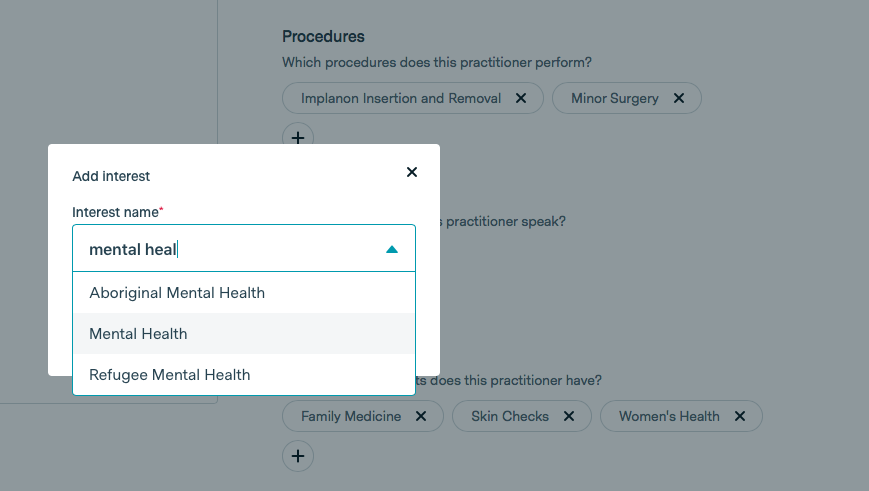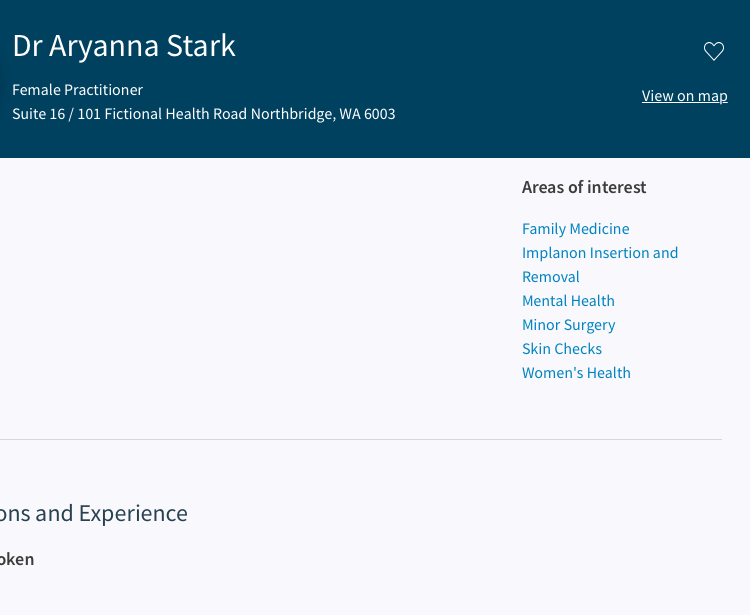 How does it work?
If a patient doesn't search by specialty or practice, and instead searched by a particular interest or procedure, for example, Family Medicine, you will appear in that search as long as you have the tag added to your practitioner profile, and are within the search requirements.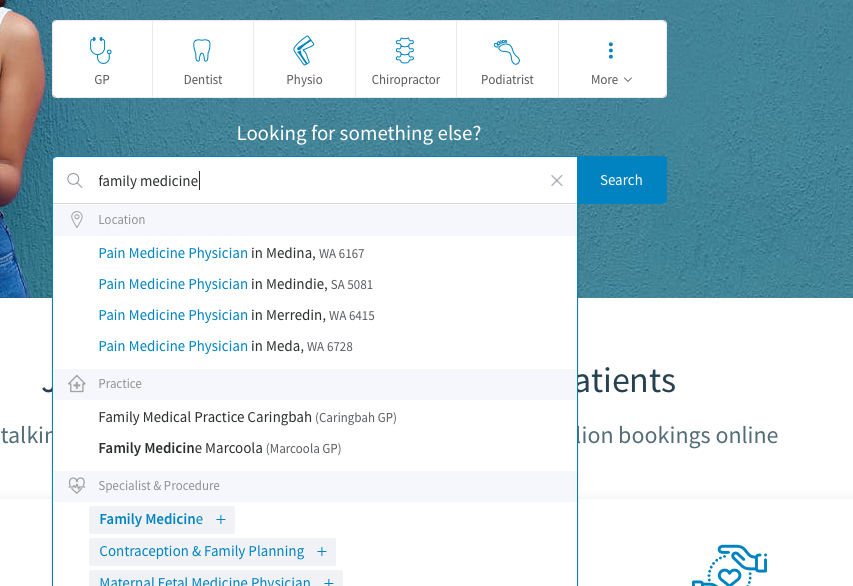 This is a great way of increasing your search appearance and can be done right now in your practice admin portal! Get started and try it out today!
Please note:
The functionality to search by procedure or interest is only available on our website, not App.
You must have the Patient Connect Plus or Premium subscriptions for your appointments to appear in the search results on the HealthEngine Network.
If you haven't yet upgraded to one of these subscription levels, you can do so in your practice admin portal under settings> subscriptions> change my tier or follow the instructions in the article here.