HealthEngine has built a new Appointment Connector version, 2.3.27.0, which will change the way that a HealthEngine booked Telehealth appointment reflects in your Pracsoft - ensuring you can effectively manage these consultations.
To help your practitioner's access crucial appointment information related to a telehealth consultation we have added additional capabilities to write a HealthEngine note with all the appointment information in the patient record. This enhancement is available in Appointment connector 2.3.27.0
What does this capability do exactly?
The capability only adds a HealthEngine note with appointment related information in the patient's file on the PMS.
This information includes:
Telehealth consultation URL

Appointment date / time
Please note: This capability only writes a HealthEngine note into the patient record and no other information is either accessed or transmitted in any manner from the patient record.
If your practice is on an Appointment Connector version 2.3.27.0 or higher, a HealthEngine booked Telehealth appointment will now automatically insert into your appointment book with the following changes:
Inserts into the appointment book with a URL for the Telehealth appointment.

Applies a label of Telehealth into the appointment display.

Patient File view (AC v2.3.27.0 onwards).

The practice will need to copy the URL, and paste into a web browser to start the video consultation.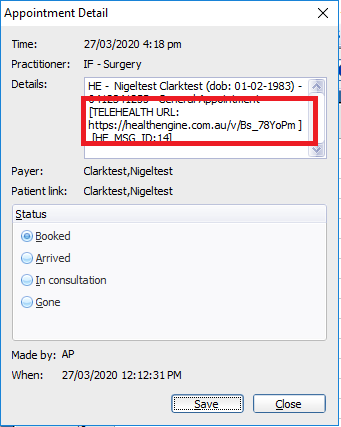 View of the Telehealth appointment within the patient's file (only with an update to Appointment Connector version 2.3.27.0).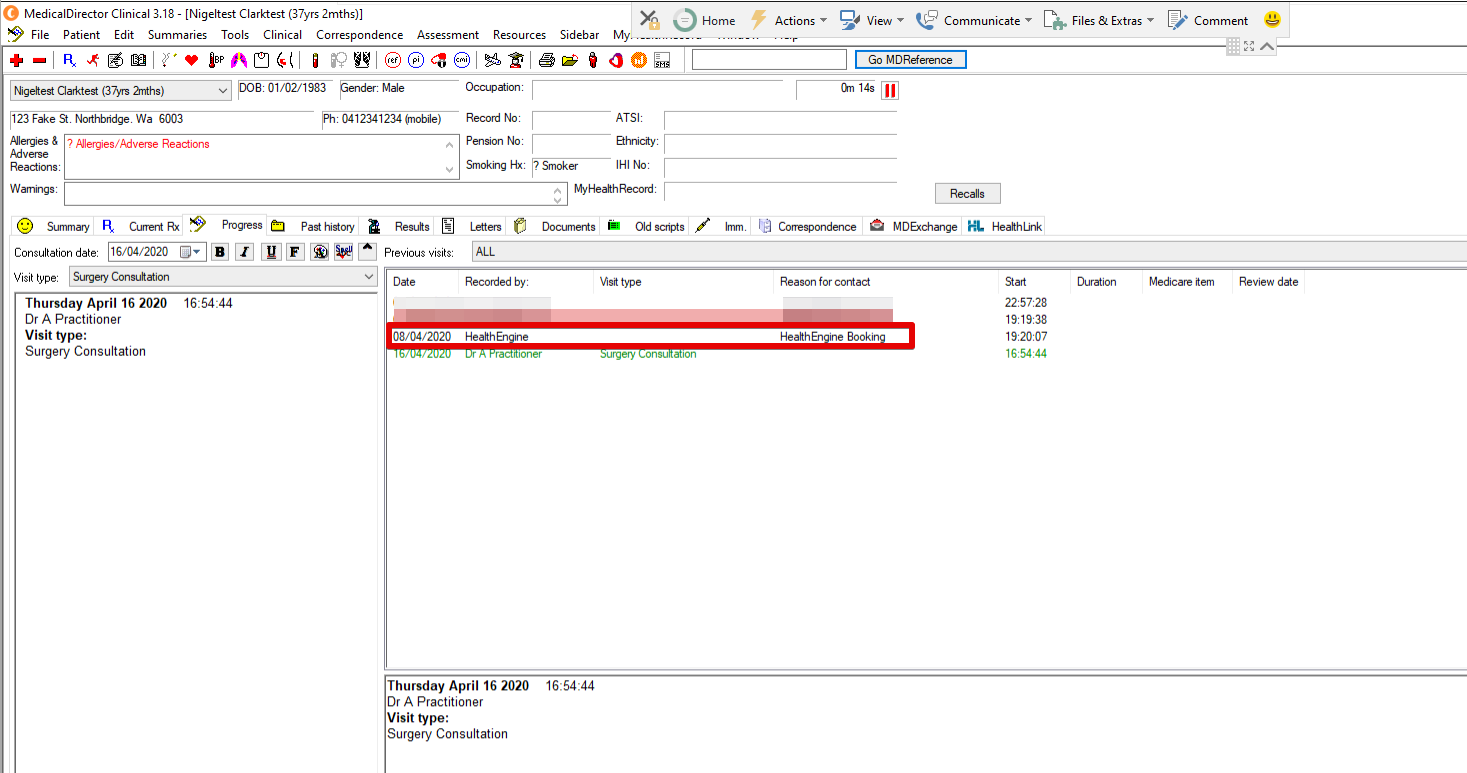 If you'd like to customise the view for your practice, you can link your Pracsoft Telehealth appointment type to your HealthEngine Telehealth appointments by following the steps outlined in the below Help Centre article under 'Linking appointment types':
https://support.healthengine.com.au/hc/en-us/articles/360027963671-Adding-Editing-and-Removing-Appointment-Types