A practice can request that HealthEngine turn on "Consent" in HE Admin.
If this is turned on, consent will be captured as part of the pre-screening form.
Prior to attending their appointment, patients are sent a digital form with pre-screening questions and can give consent digitally before they arrive.
The form will include further information on the vaccination to ensure the patient is aware of what they will be consenting to.
The form can be completed by a guardian of the patient and will require the full name of both the patient and / or guardian to be entered.
To confirm consent, there will be 3 compulsory check boxes once the patient / guardian has answered all the pre-screening questions.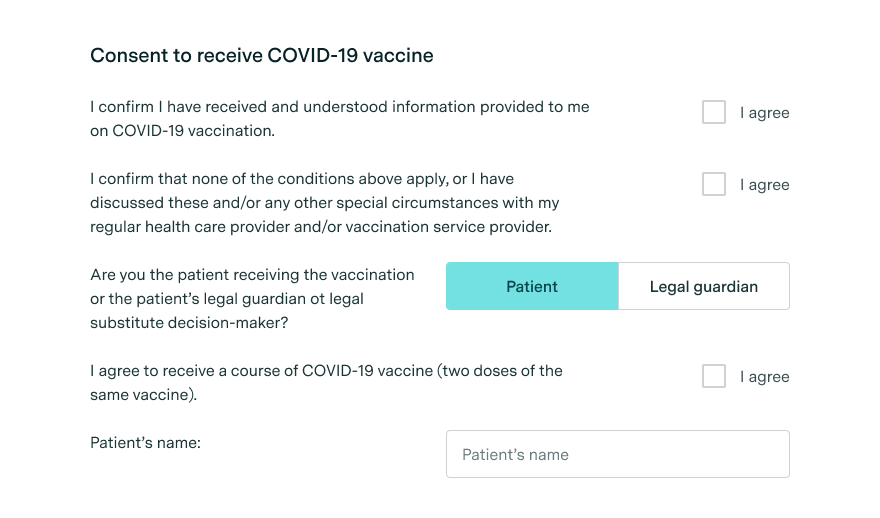 A practice can determine if they want consent to be included in the pre-screening form or if they would prefer to capture this on arrival.
The questions in the form are based on the government requirements.
The completed form (with consent) is uploaded as a PDF to HealthEngine Practice Admin and can be attached to the patient file in your practice management software through integration.
For more information contact your customer success manager.