If you are receiving emails from our mailing list it means that you have likely subscribed when completing a booking by using the checkbox at the end of our booking form as shown below. Our marketing emails will be addressed to the person that made the booking and subscribed, so if you see them addressed to one of your secondary profiles rather than yourself, that is why.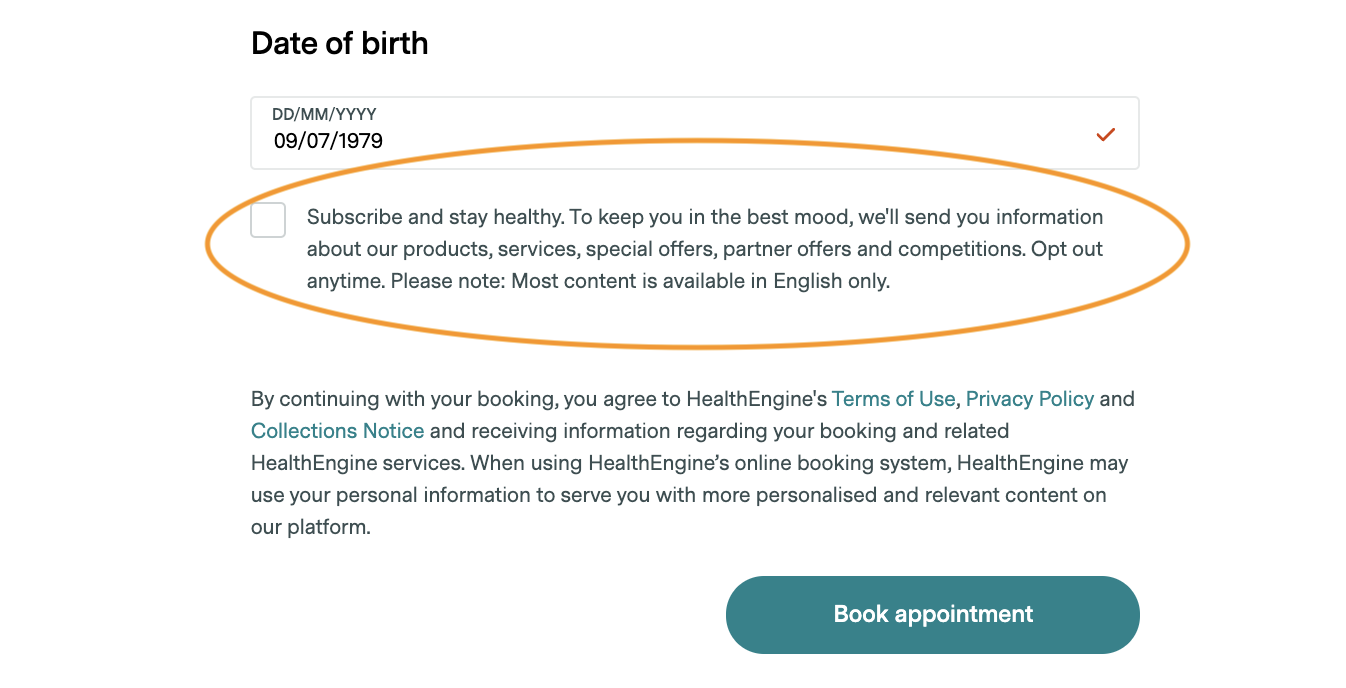 To unsubscribe, simply use the link at the bottom of any of the emails that you receive from our mailing list. Please note this will not stop you from receiving Healthengine powered practice communication such as your appointment reminders, booking confirmation emails, recall messages, and more.
If you need help unsubscribing from our mailing list, you can also email to patienthelp@healthengine.com.au from the email subscribed and we can assist with unsubscribing your email.