If your practice requires a GP referral or a Mental Health Treatment Plan before you can see patients, you can include a step in the booking process that allows patients to upload their referral letter.
The step can be either mandatory or optional.
The setting can be turned on or off for your practice by contacting your Customer Success Manager.
Once turned on the patients will see one of the below steps during the booking process.
Generic Referral Upload:

Referral Upload for Psychology Practices: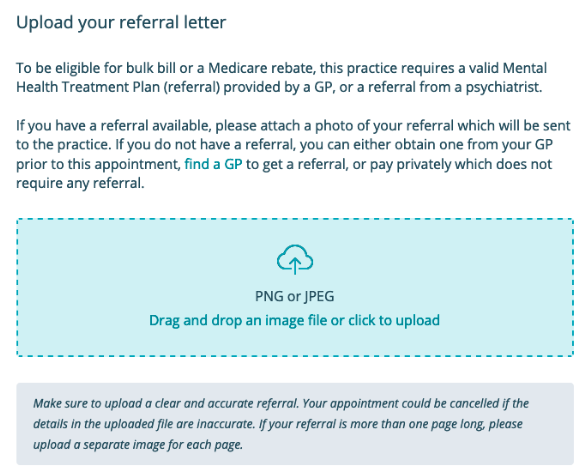 Once the patient has booked their appointment you can access and download their referral letter by following the below steps.
Login to your

Practice Admin portal

Navigate to your Online bookings under Bookings -> Online Bookings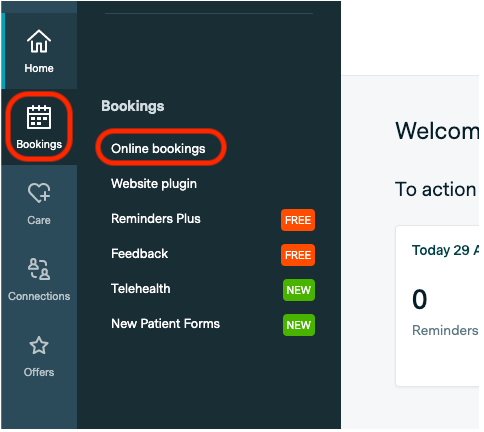 3. If the patient has uploaded a referral, you'll see a paperclip icon on the right hand side of the booking information. Click anywhere on the booking to open up the booking information.

4. Once you've opened the booking information, you will see an attachment link below the patient's details. Clicking on this will open up the patient's referral letter in a new tab, allowing you to download the file to your computer.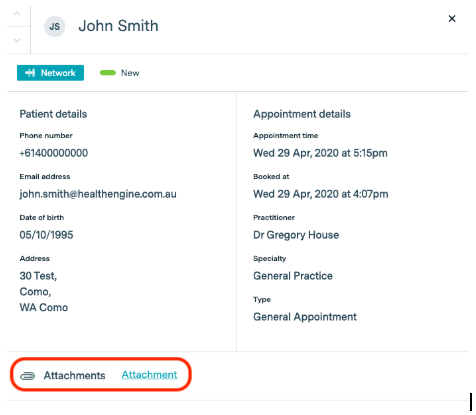 Accessing this feature:
If you would like to have this feature turned on or off, or made optional or mandatory, please contact your Customer Success Manager.