On HealthEngine, you can have several profiles under the same account. This article explains how you book with one of these profiles rather than having to enter the details in again when you book. This article will also help you avoid ending up with multiple profiles with the same details, or even editing your own details to be someone elses!
As you are going through the booking form, select that you are booking for someone else.

Select the appointment type and if you want to receive the booking communication or the patient.

You then come to the screen where you can select the profile for the patient you are booking for. Take note of the drop down arrow on the far right hand side of the screen.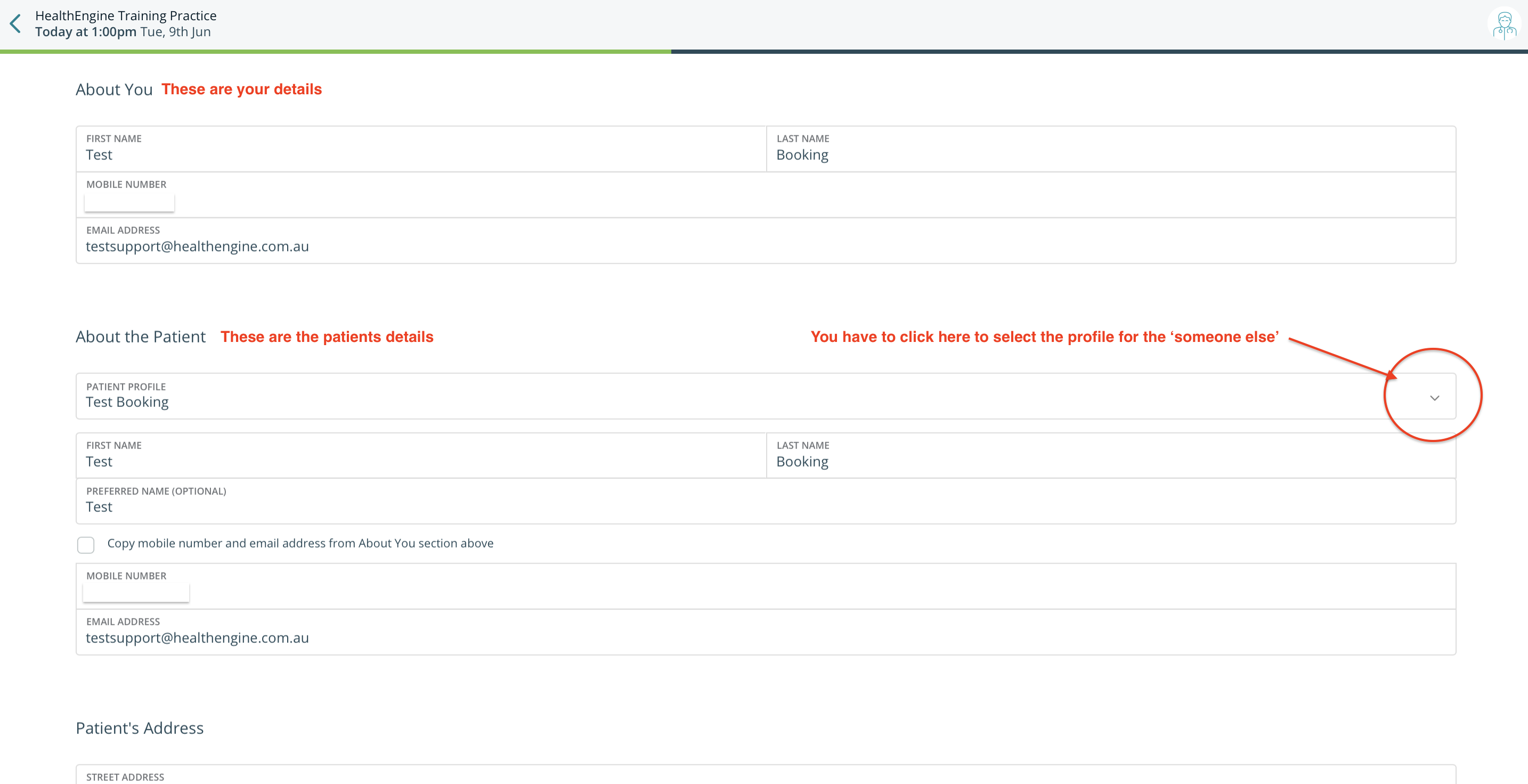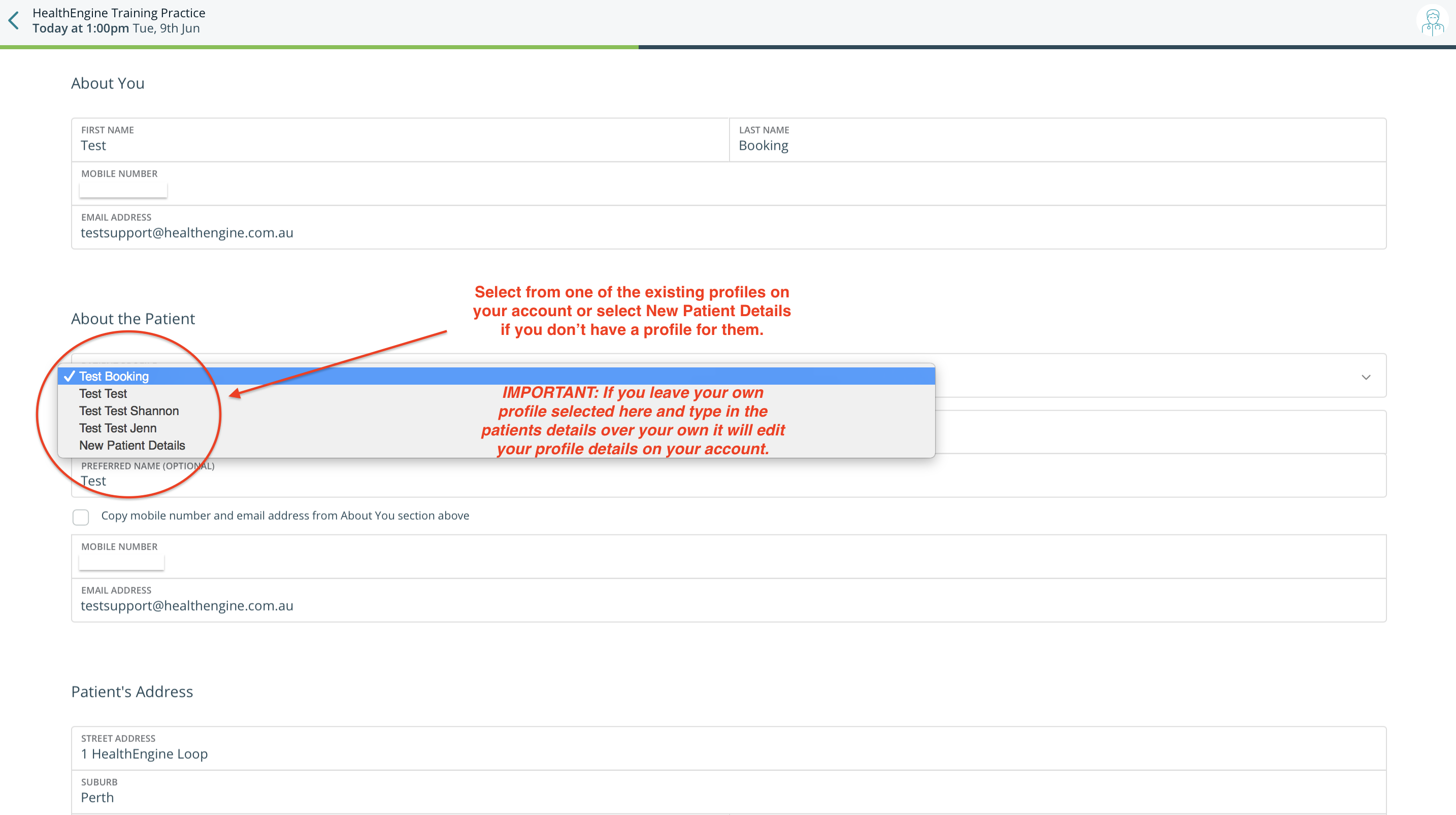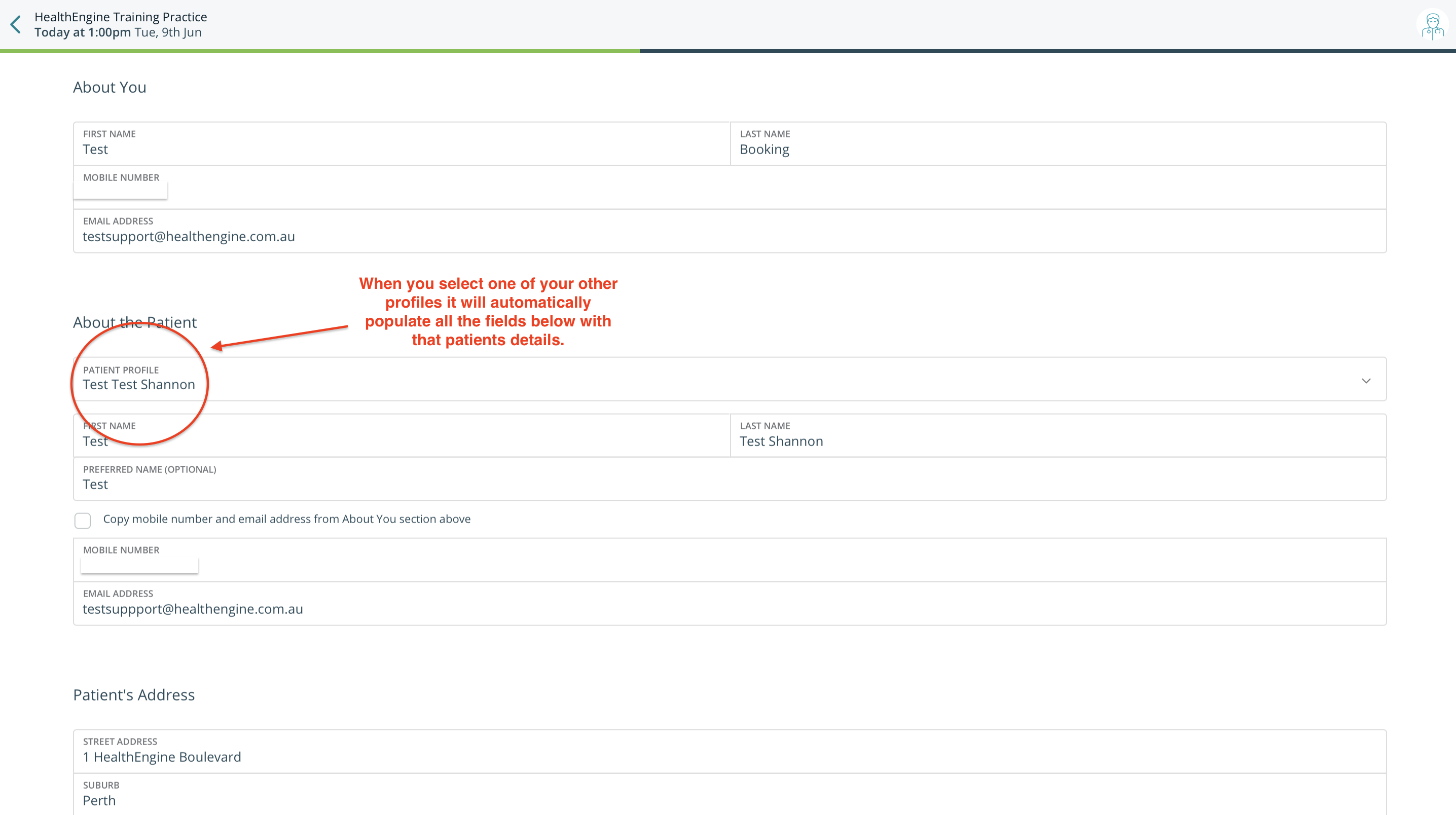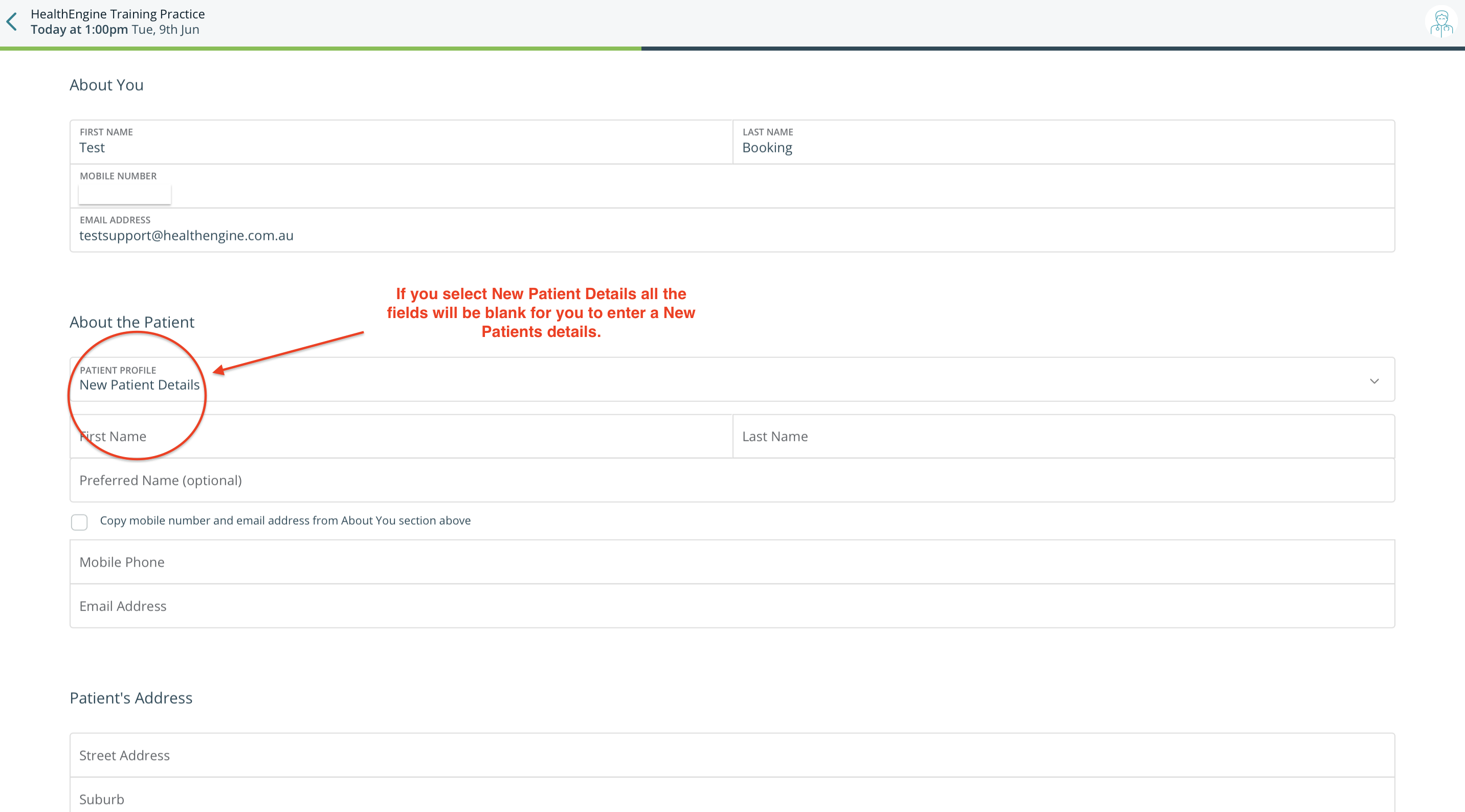 You then complete the booking as you normally would.
If you'd like to find out how to set up profiles for other people on your account, click here.