If you are looking to book a Telehealth consult this article will explain how to search for, and book your Telehealth appointment.
On our website
From our home page you can:
1. select the Telehealth button, and
2. type in the suburb, practice, or practitioner you wish to search for.

On the search page, you can then add further filters if you wish, and you will see practices listed below that have flags informing you whether they offer Telehealth or are Telehealth only.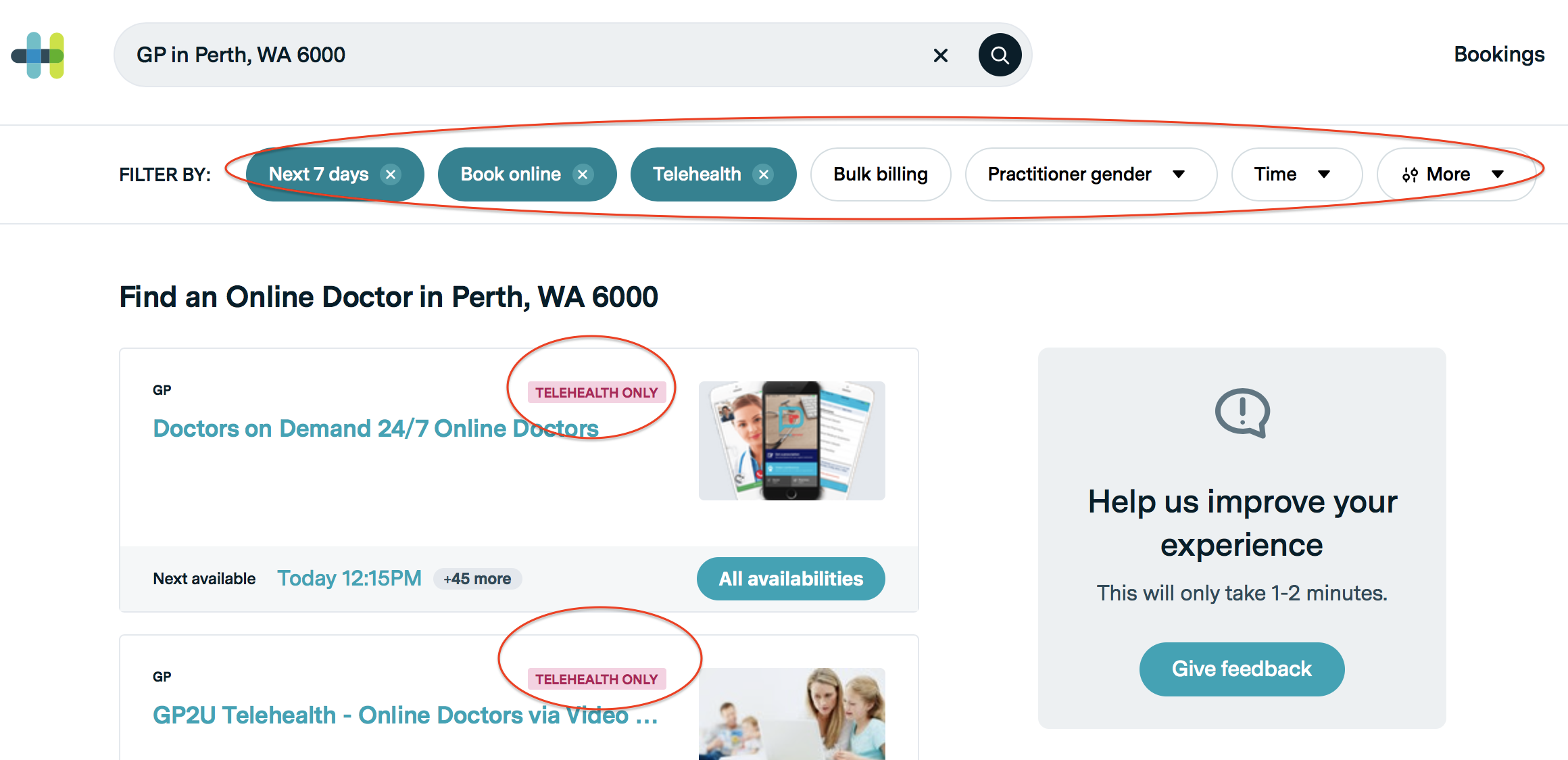 Once you choose a practice and go to their profile page, you will also see a few different flags to indicate they offer Telehealth.
This appears at the top of the profile page:

This appears under their appointment times: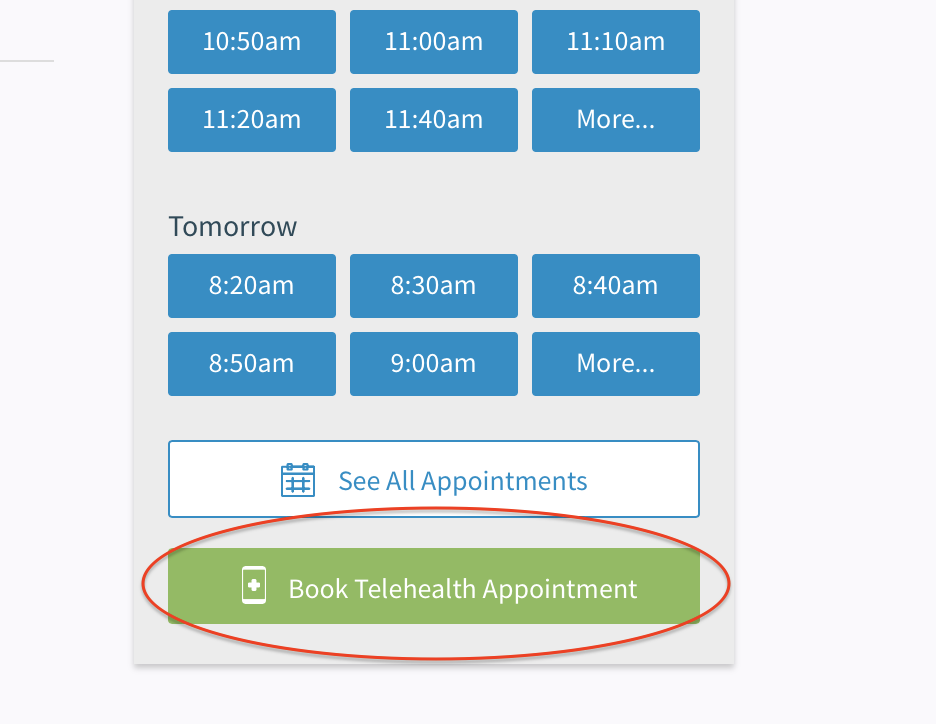 You can also use the drop downs above the times as a filter to see Telehealth appointments: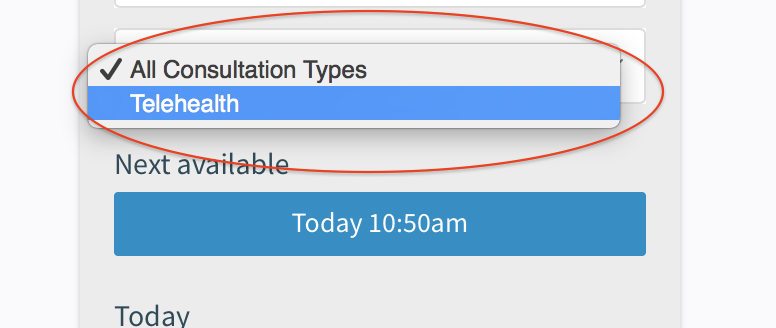 \When you are going through the booking form, you will still need to select a Telehealth appointment type, as other types may be offered. Practices can choose to publish the following Telehealth appointment types:


When you are going through the booking form, ensure you select one of these types.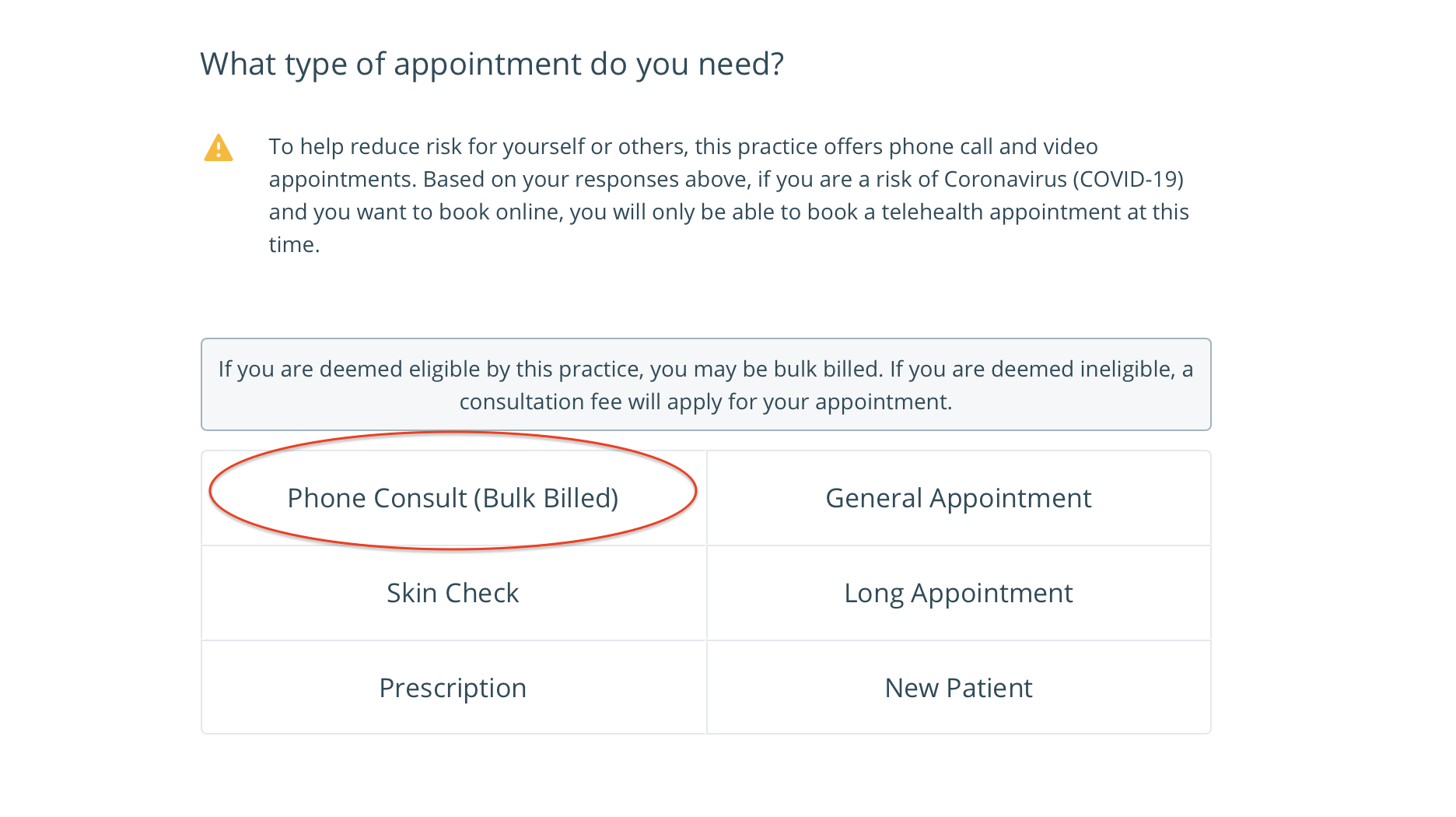 If you choose one of these Telehealth appointment types, you will receive a different booking confirmation than the one that directs you to the practice. It will contain all the instructions you need to prepare for your appointment.
On our app
In our app you can also search for Telehealth appointments by going to the Find & Book screen, and selecting Telehealth.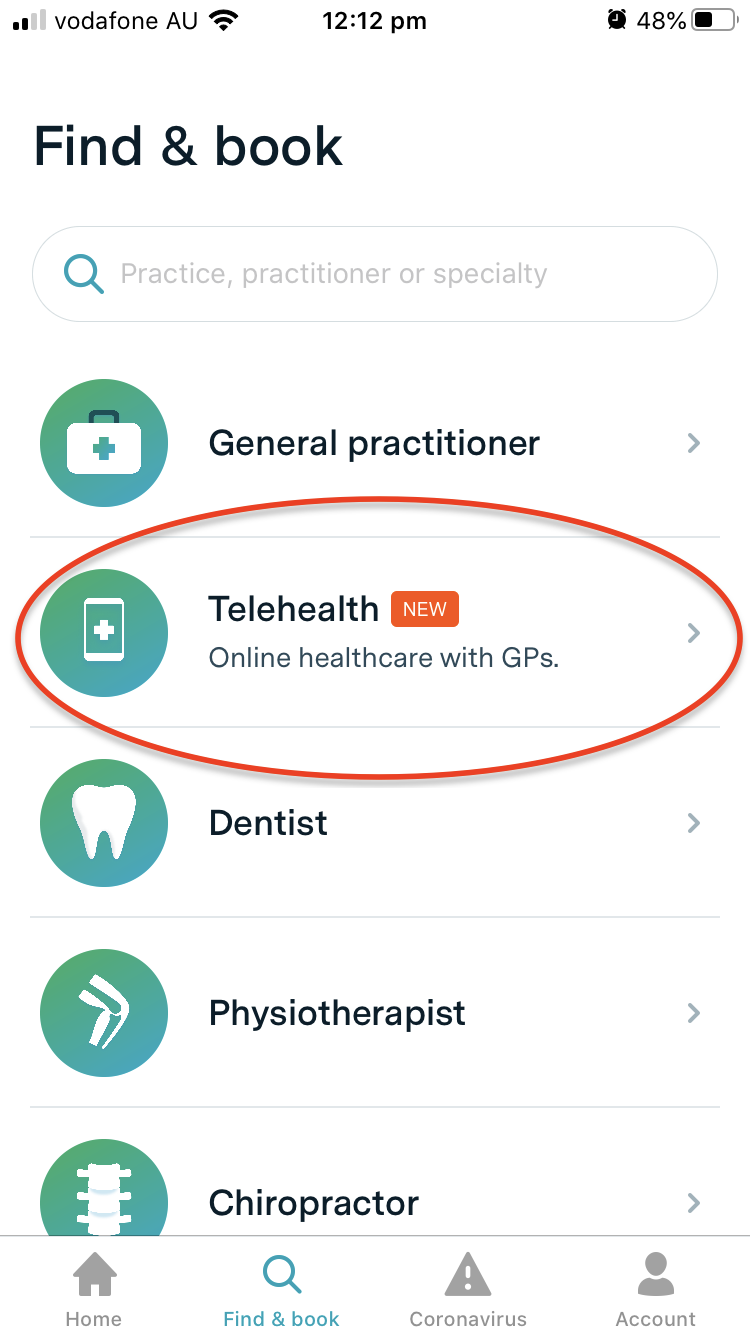 You will then see the options available and the flags for Telehealth or Telehealth only as on the website. Follow the same web instructions above to book your appointment.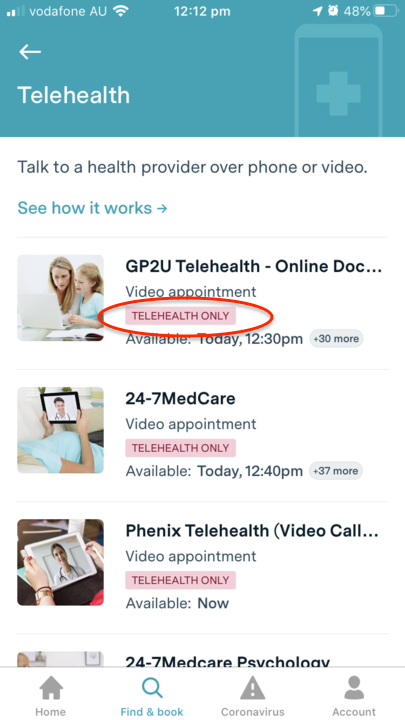 Important Notes:
It is also important to note that those practices offering Telehealth only, such as Phenix or Doctors on Demand, will not have those Telehealth appointment types as all of their appointments are Telehealth.
Other specialties other than GP may also offer Telehealth appointments, so for different specialties look for the Telehealth flag in the regular search results, and the same Telehealth appointment types listed above in the booking form.
Practices can rename regular appointment types as Telehealth ones, however these will receive a regular face to face appointment type booking confirmation with directions to the clinic. If you believe you have booked a Telehealth consultation and are confused by your booking confirmation, please contact the practice directly to confirm the method for your consultation.
If you book a Telehealth video consult, please be aware of the software requirements to perform the video consult. If your software does not support this, please use a device that does or book a phone consult instead. You can read about those requirements here.