If you are using our Communicate product and are unaware of how to export a list of patient mobile numbers from Pracsoft / Medical Director for Communicate, please see the following instructions:
Step 1:
Open Insights.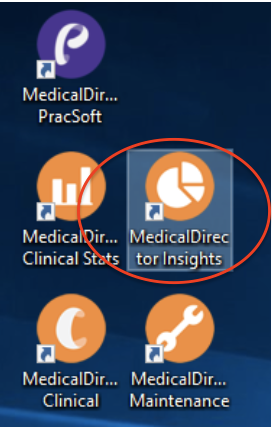 Step 2:
Start a collection if you haven't before. This will probably take some time.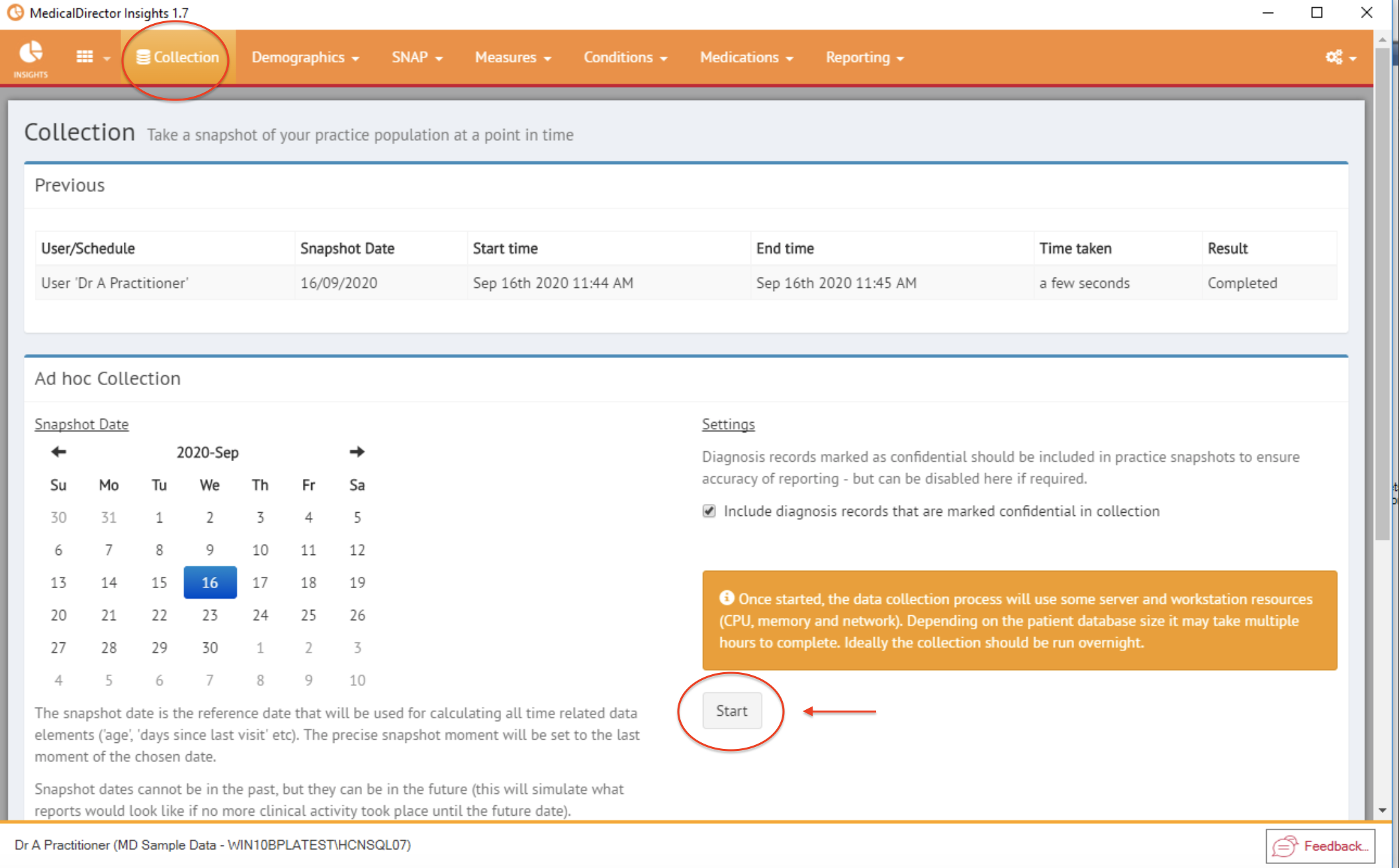 Step 3:
Go to demographics:

You may click edit on the filter to change the demographics being searched for: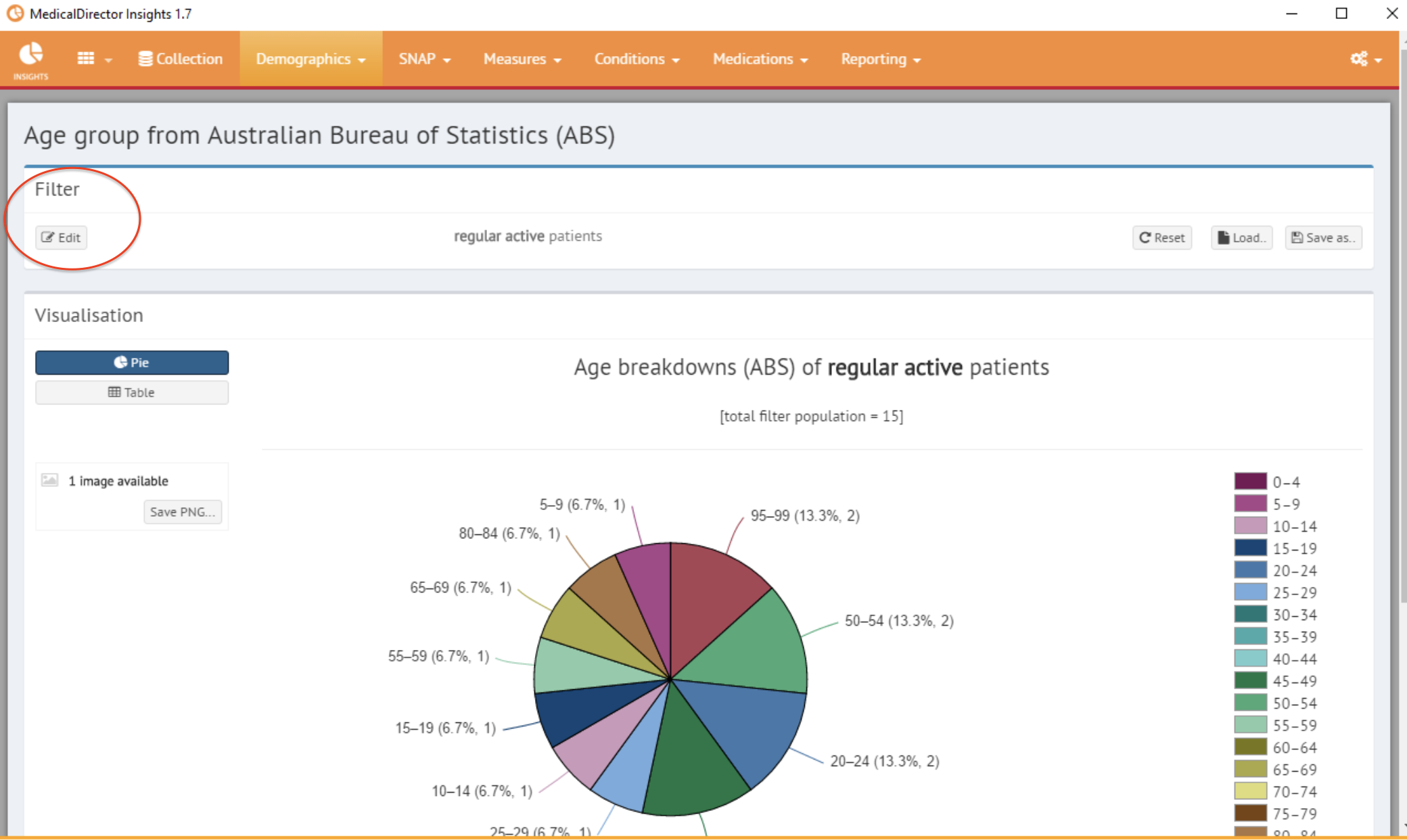 Make sure you apply any changes.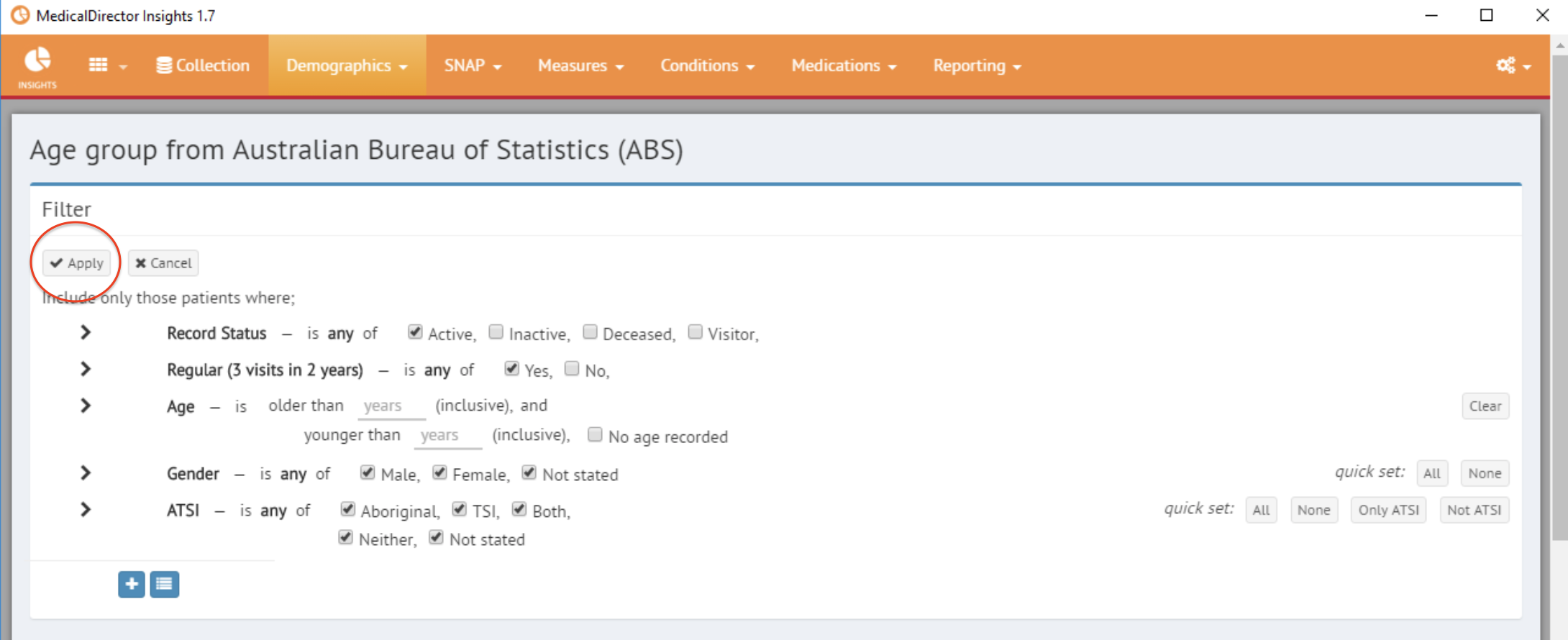 Step 4:
Select the regions in the visualization you want and click "View":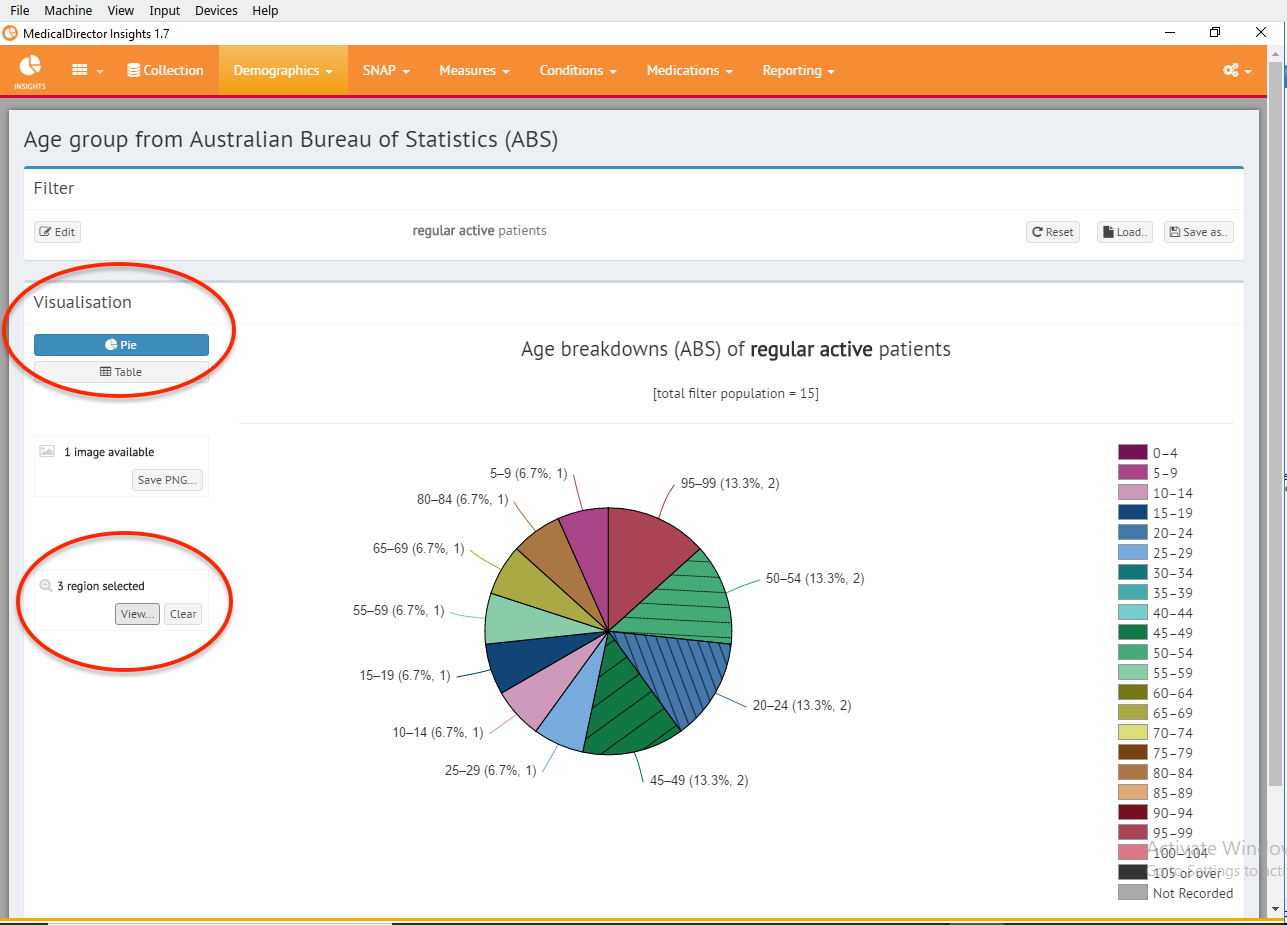 Step 5:
You may now export that data as CSV: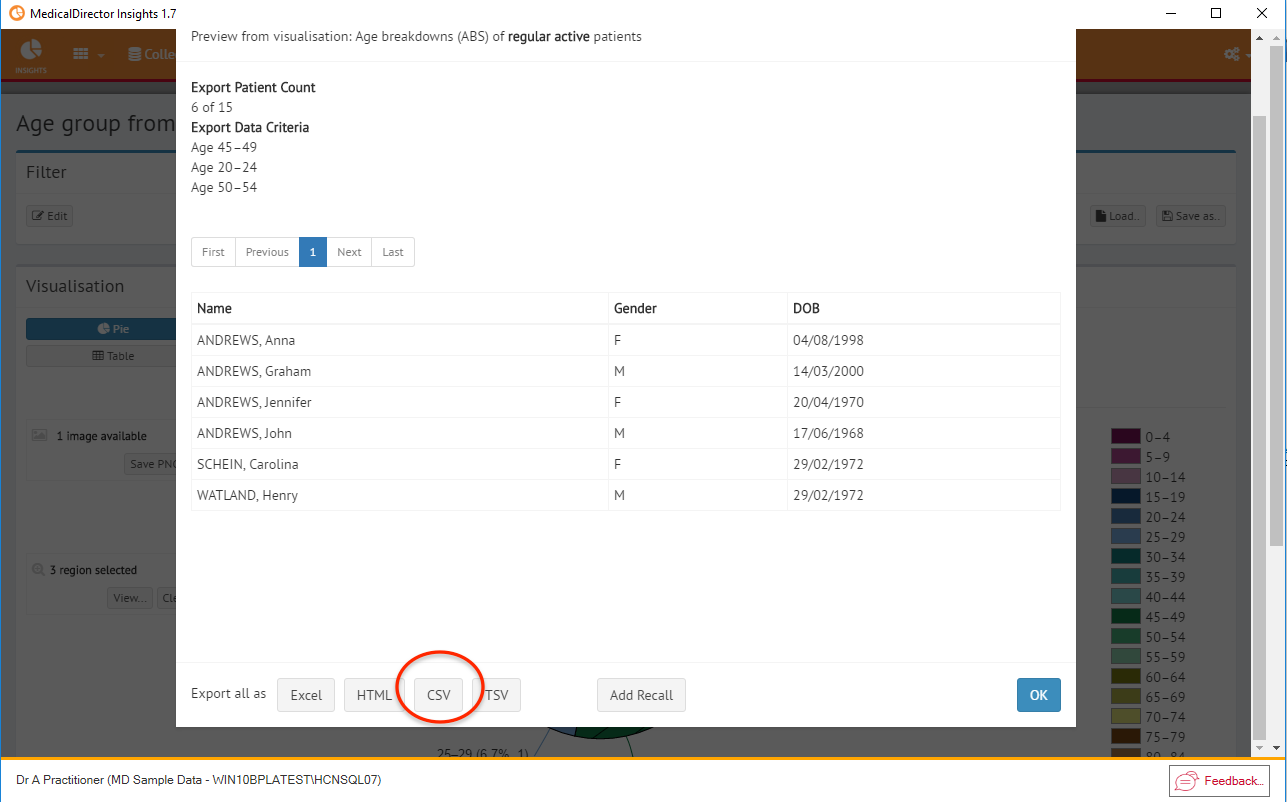 Once you've saved the CSV file, please check before uploading the CSV file to Communicate that only the mobile number column remains, as Communicate will not be able to translate any other information such as patient name. This can be done in Excel or similar programs by deleting all other columns containing information other than mobile numbers.
If you have any further questions regarding this process, please contact Pracsoft / Medical Director directly for further assistance, or our friendly support team can assist via Live Chat.