The ability to change a verified mobile number is only available on the HealthEngine app.
In order to change your verified mobile number, go through the process to set a new passcode found here.
We have now added the following screen to the process should you no longer have access to the primary mobile number on your account: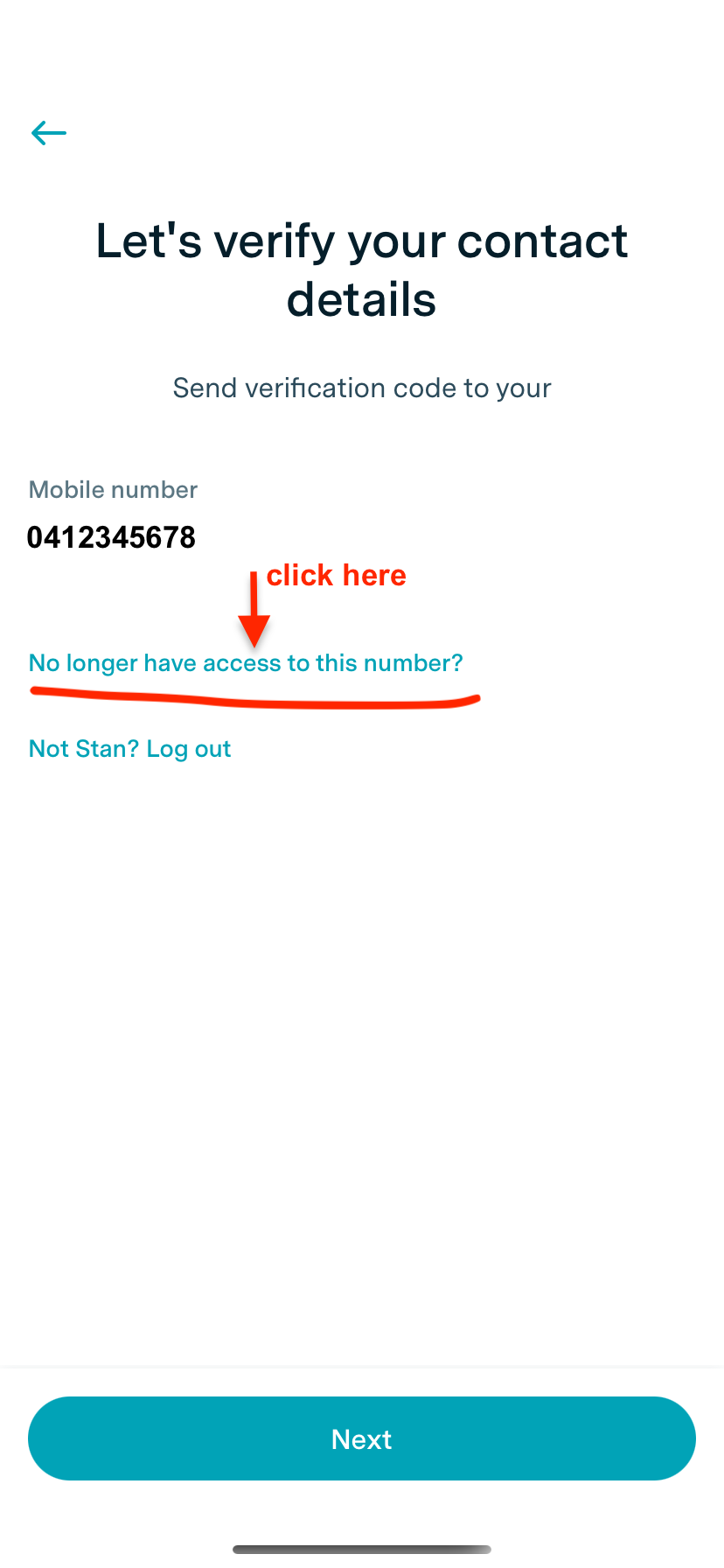 Once you click that link, you will be sent an email to your verified email address containing a link to reset your verified mobile number. (If your email address is not yet verified, please log into your account on our website and verify the email address prior to starting the passcode setup or you will not see this link shown in the screenshot above. Learn how to do that here.)
We have also found that if you sign in with Apple and use the hide email address feature, you may not receive these verification emails so please avoid hiding your email in the Apple sign in as shown here.
Once you click the link in your email, return to the app and click the refresh button to type in your new mobile number. We will then send the verification code to your new mobile number and your passcode setup will be complete, along with the change to your verified mobile number!
Once your passcode is set, you can make further changes to your verified phone number directly from your app. Simply go to the account screen and click the profile you wish to update, there you can click the mobile number to change it.