If you have recently received a new mobile number, you will need to update the verified mobile number on your Healthengine account to book appointments online.

Please note: changing a verified mobile number is only available through the Healthengine app!
1. To begin this process, you will need to log into your account on the Healthengine app and navigate to the person icon in the top right-hand corner of the Home page.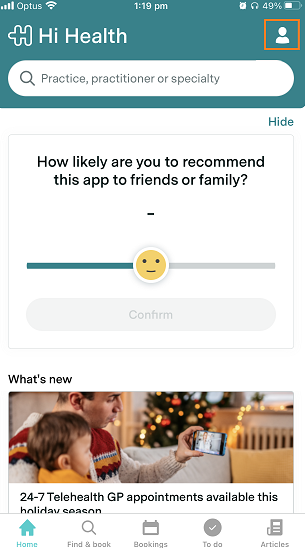 2. Find your name listed under Account and Profiles and click this to be taken to your personal profile.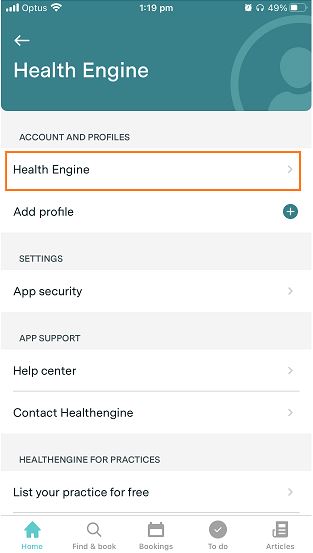 3. Select 'Edit patient details' and scroll down to 'Mobile number' as seen in the images below: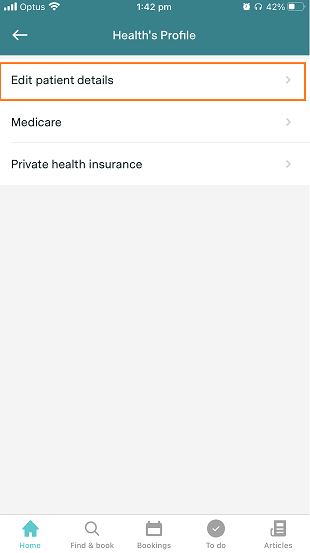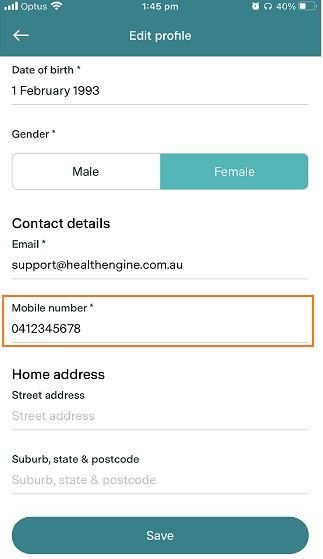 4. Overwrite your outdated mobile number with your new mobile number and don't forget to click Save!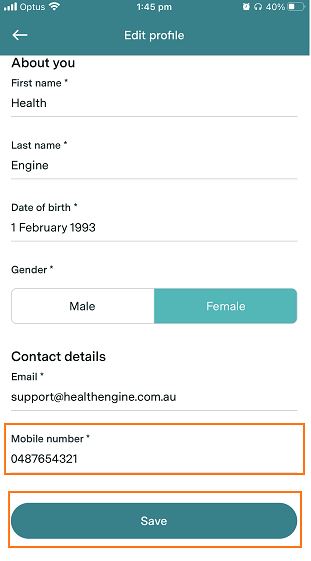 5. A verification code will be sent via SMS to your new mobile number (you will need to enter this code for the change to be complete!)
Your mobile number is now updated!



Trouble Logging In?
If you are struggling to log into your Healthengine account, follow one of our helpful Help Centre articles below: