What communication can you manage a patient consenting to?
You should inform your patients that you are now using HealthEngine, and what communication they may receive. If they wish to opt out of receiving any communication from us you can promptly add them to your HealthEngine Communication block list to prevent them receiving it. You can also proactively add previously obtained consent manually from your own practice management softwares consent settings.
Our communication block list is used to manage your patients consent to receiving messages from us such as:
appointment reminders,
feedback requests,
new patient forms,
waiting room messages,
and communicate SMS'.
It does not apply to recall messages due to your legal obligations to notify patients of this important information.
How to block a patient from receiving HealthEngine communication.
If your patient makes a request for you to stop sending them this communication you can manage this consent in your practice admin portal settings, under 'Communication block list'.

In the Communication block list, you can add a patients email address or mobile phone number to block it from receiving these communications from us.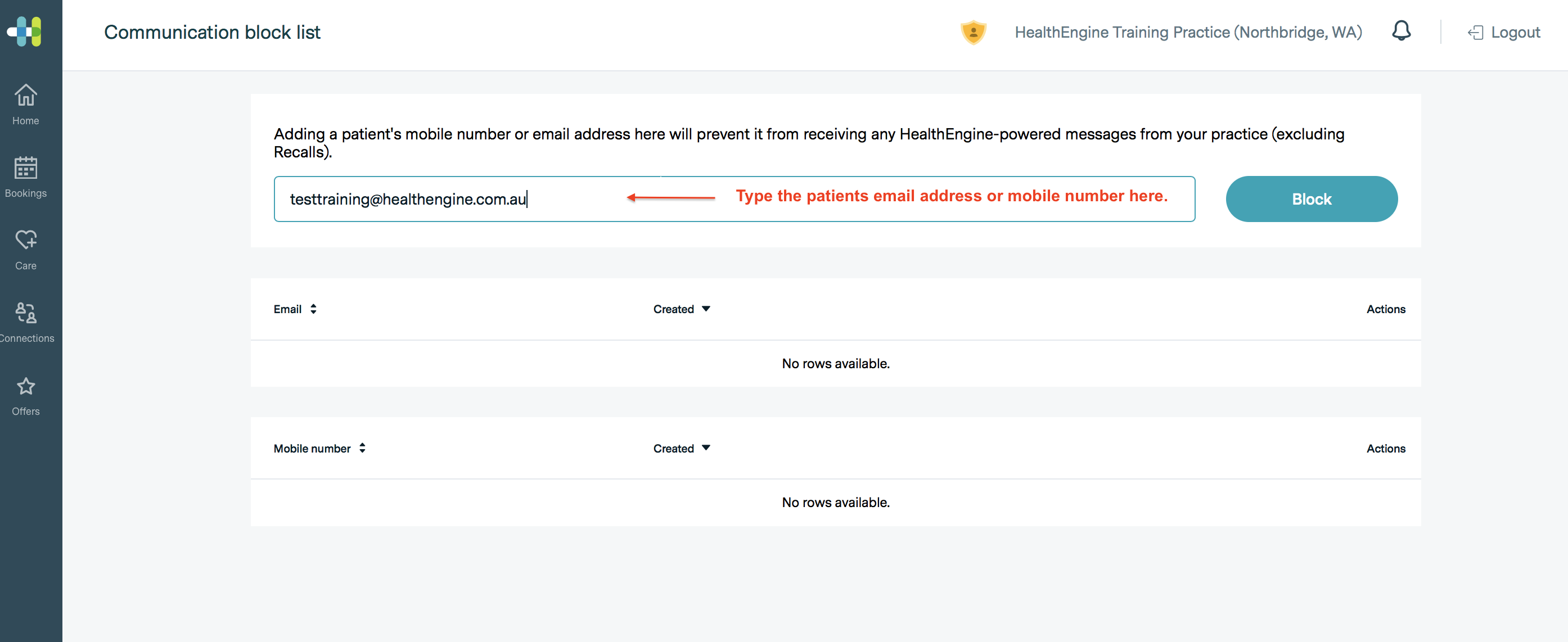 Once added, it will appear below under email or mobile number depending on what you have blocked.

If you want to remove a mobile or email from the block list simply press the trash can next to it and the patient will be able to receive future communication.
Why this is important for Best Practice
In the latest versions of Best Practice, the software does not allow third party access to consent settings. What this means is settings that have the ability to read consent settings from your own PMS (like the one shown below in Reminders), will not be able to do so for practices using the latest Best Practice software. These practices must use the Communication block list to manage patient consent instead.