This article answers the most commonly asked questions about our Check-Ins feature!


Page Contents
Who Can Use Check-Ins?
Check-Ins is available to all practices integrated with Best Practice, Pracsoft, or Zedmed that have a Practice Efficiency Suite subscription.
If you are subscribed to Practice Efficiency Suite Essentials and would like to have Check-Ins, simply talk to your Customer Success Manager about upgrading to our Practice Efficiency Suite bundle!
What Messages Do Patient's Receive?
Check-Ins work in three simple steps:
Step 1: Message
An SMS or app notification is sent to the patient approximately 15 minutes before their scheduled appointment time.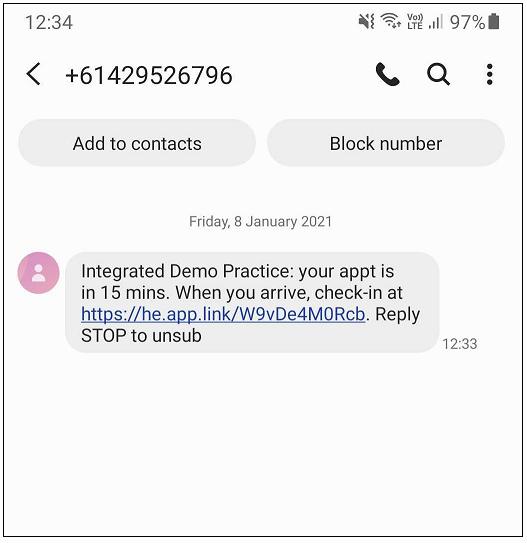 Step 2: Self Check-In
The patient taps the link in the SMS or taps on the app notification to confirm their presence at your practice. This automatically updates the patient's arrival status in your Practice Management Software to "Arrived".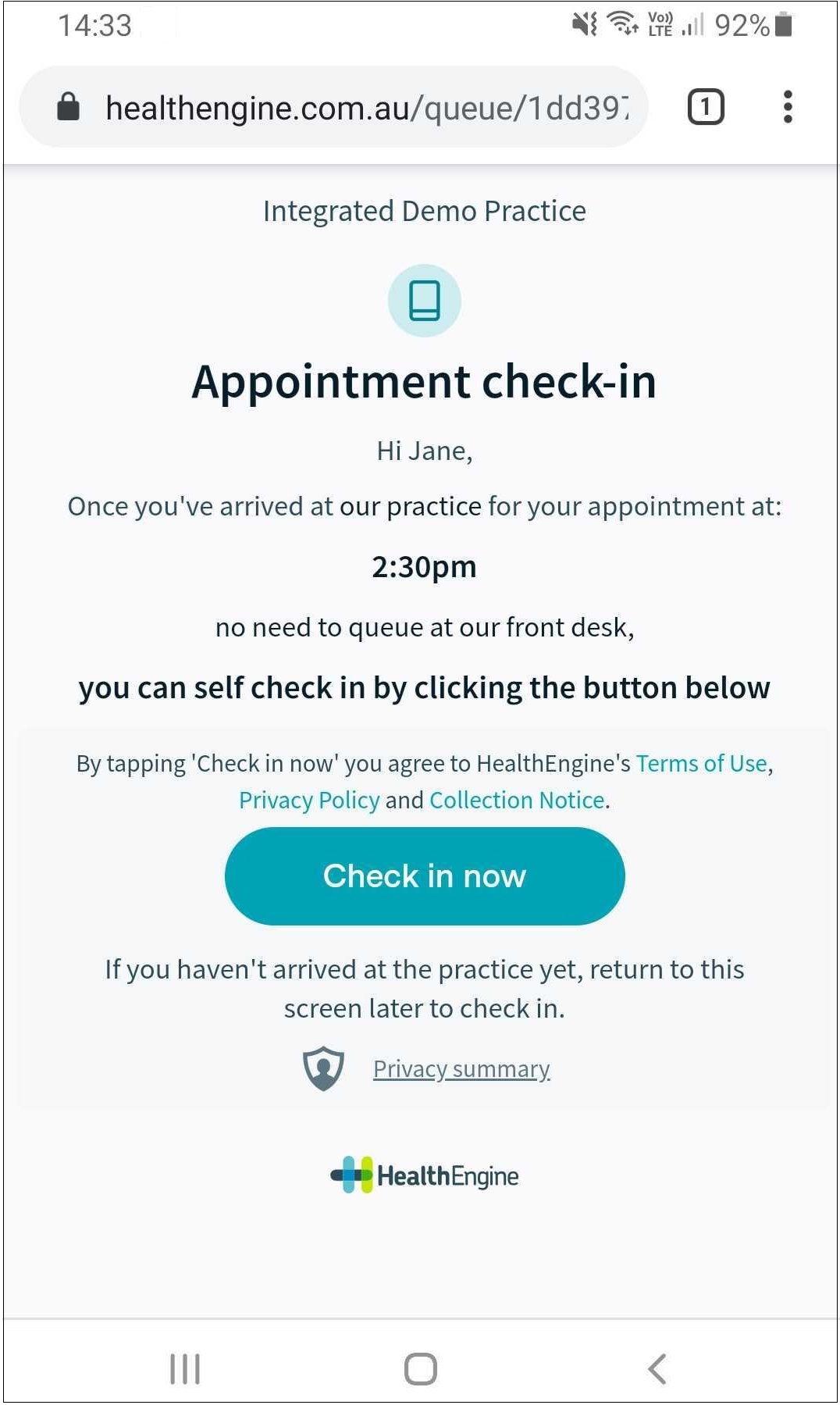 Step 3. Live Place in Queue
The patient receives confirmation that their check-in was successful and is directed to see their live place in queue for the doctor.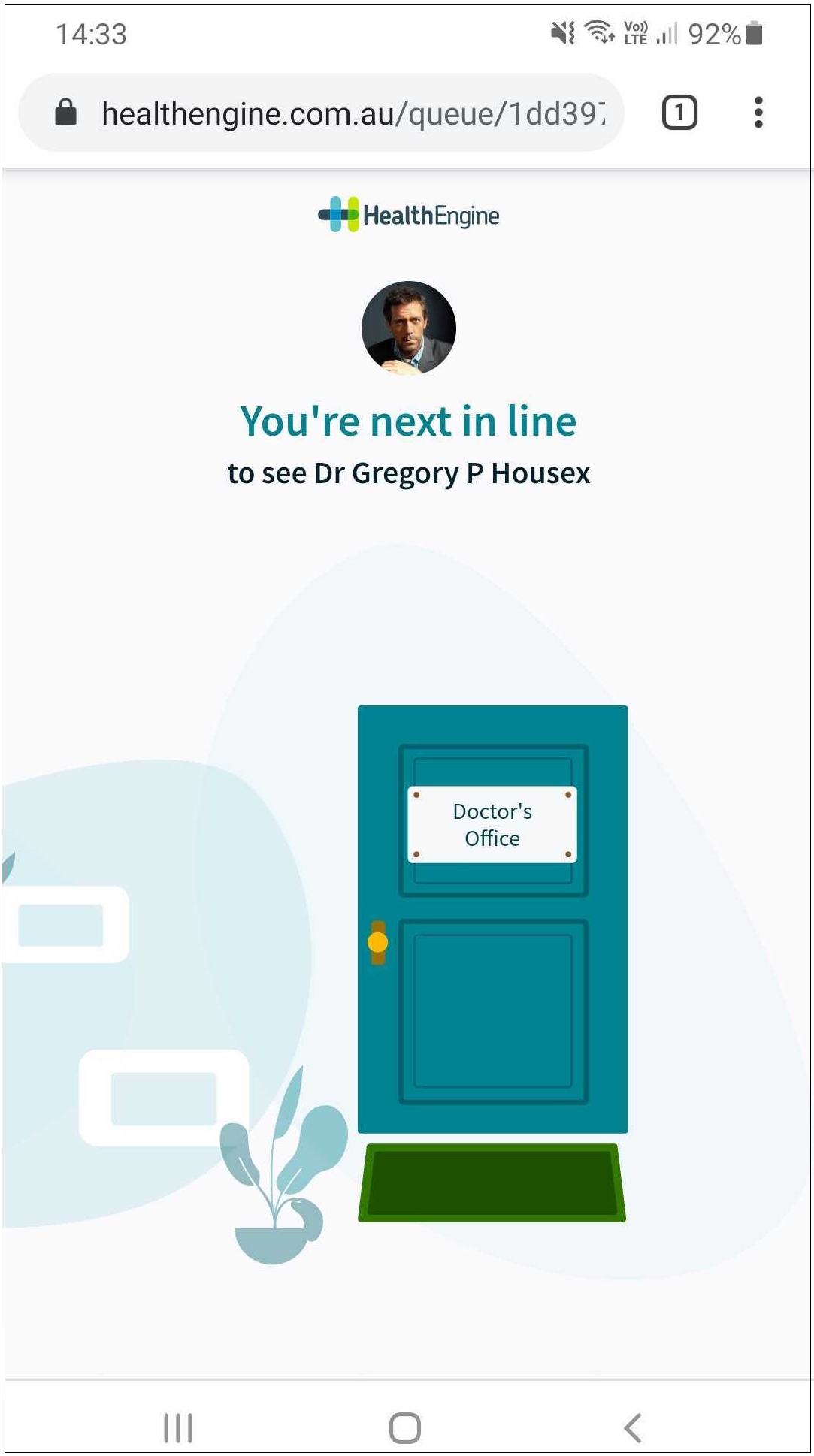 If the patient doesn't check in for their appointment within 30 minutes after their scheduled appointment time, they will see a message informing them that they've missed the window for self-check-in and be prompted to speak to reception instead.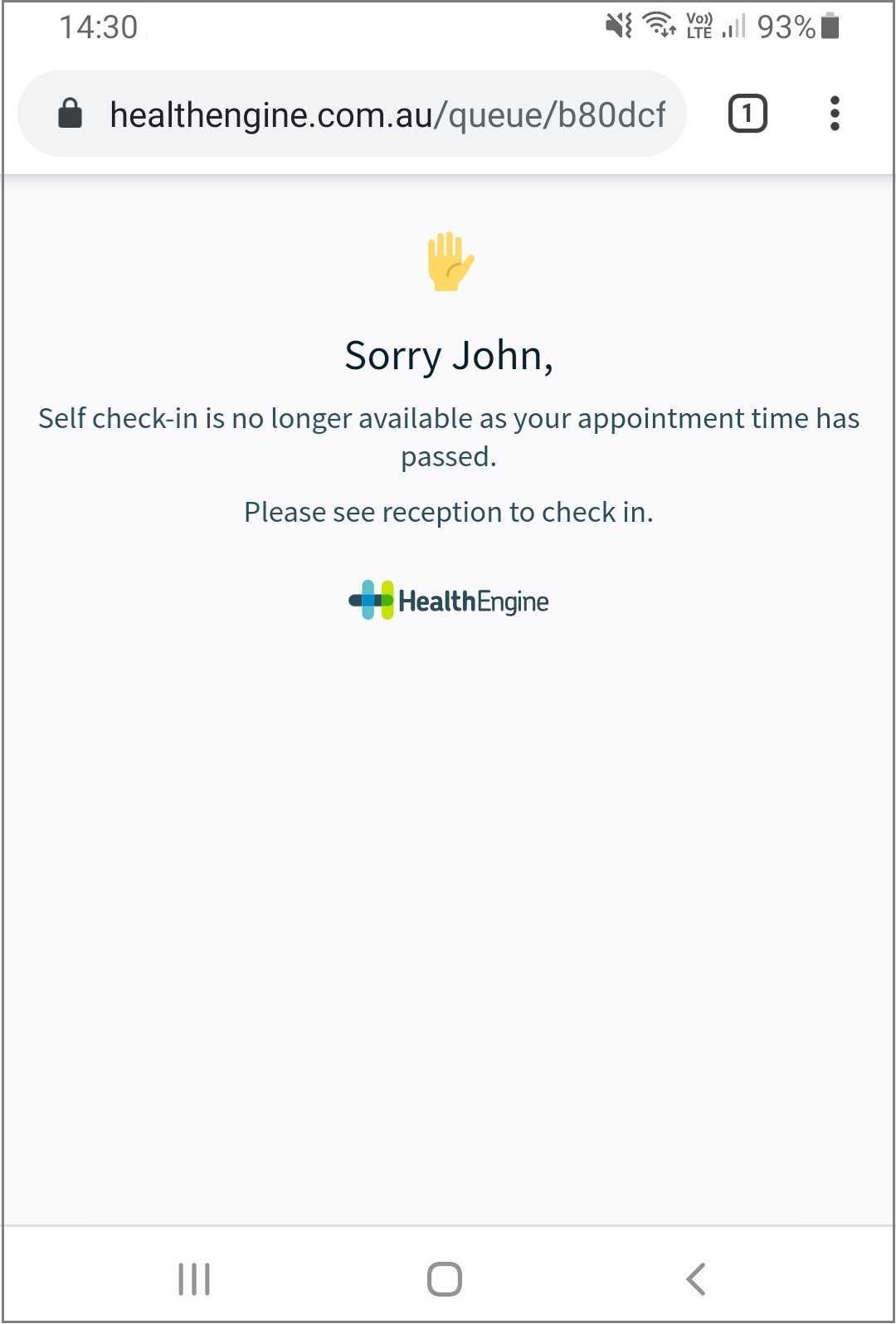 Is Check-Ins Private and Secure?
Check-Ins is easy, private and secure! No personal health information is shared on Check-Ins.
We simply use a Practice Management Software integration to determine when to send patients their self-check-in message and then calculate their live place in queue.
What if I Only Want Check-Ins and Not Place in Queue?
We have created preferences for our Check-Ins feature so that you can choose whether you would like to have just the check-in feature or just the place in queue feature - it's entirely up to you!
To switch off either feature, navigate to your Practice Admin then select 'Bookings' followed by 'Check-Ins' and finally 'Preferences'.
Can Patients still Check-In at the Front Desk?
Yes, if a patient still prefers to check-in at the front desk they will be able to do so. The front desk staff can continue to check patients in their routine way by manually updating their arrival status in the appointment book.
If place-in-queue is enabled, the patient will then receive their place-in-queue message after being manually checked in as usual.
What if a New Patient Receives the Check-In Message?
If a new patient receives the Check-Ins message, then the post-check-in screen will display a message that prompts them to speak to reception about filling in their new patient form if they haven't already done so.
This means that any new patients will still be able to complete the self Check-In without missing the vital step of filling in their new patient form.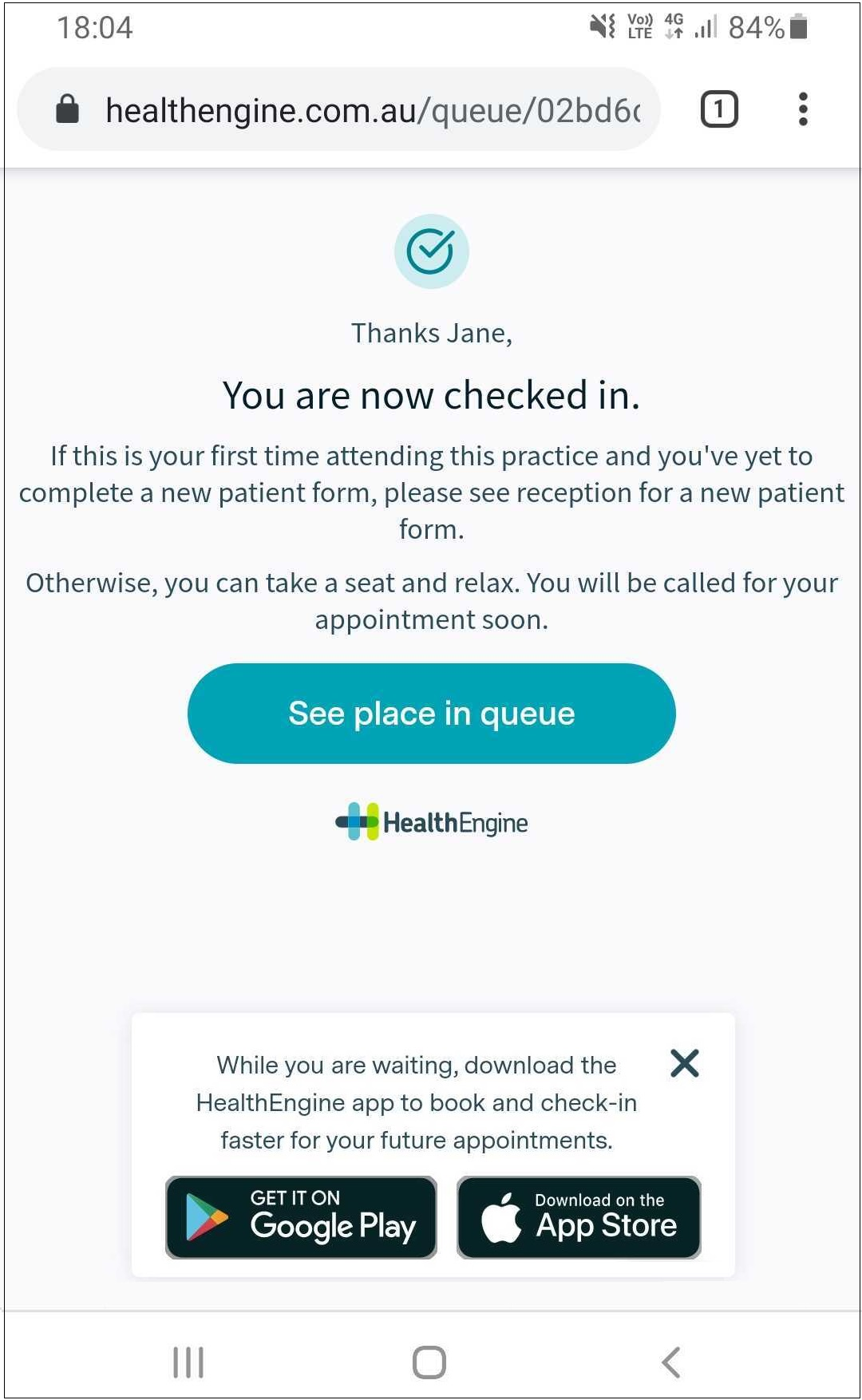 Do you send Check-In Messages for Telehealth Appointments?
If you are using HealthEngine's Telehealth solution, Check-In messages are not sent to patients who have booked one of our Telehealth appointment types. This is because the Telehealth solution has its own built-in self-check-in and virtual waiting room experiences.
However, if you are not using HealthEngine's Telehealth solution, patients booking a telehealth appointment will still receive a check-in message.
If you have any questions that are not answered in this article or about activating our Check-Ins feature please reach out to our friendly Customer Support Team via phone, chat or email support@healthengine.com.au