If you need to switch off your COVAX appointments for any reason, you can do so directly from your practice admin portal. To do this, go to settings> manage practitioners.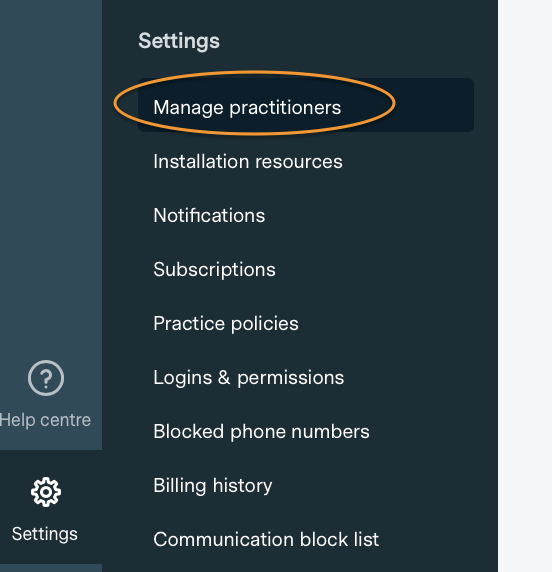 Once you are on the manage practitioners page, click the edit appointment types button next to your Consultation Room practitioner/s.
On the edit appointment types page, you can then use the toggles to hide the appointments for this Consultation Room.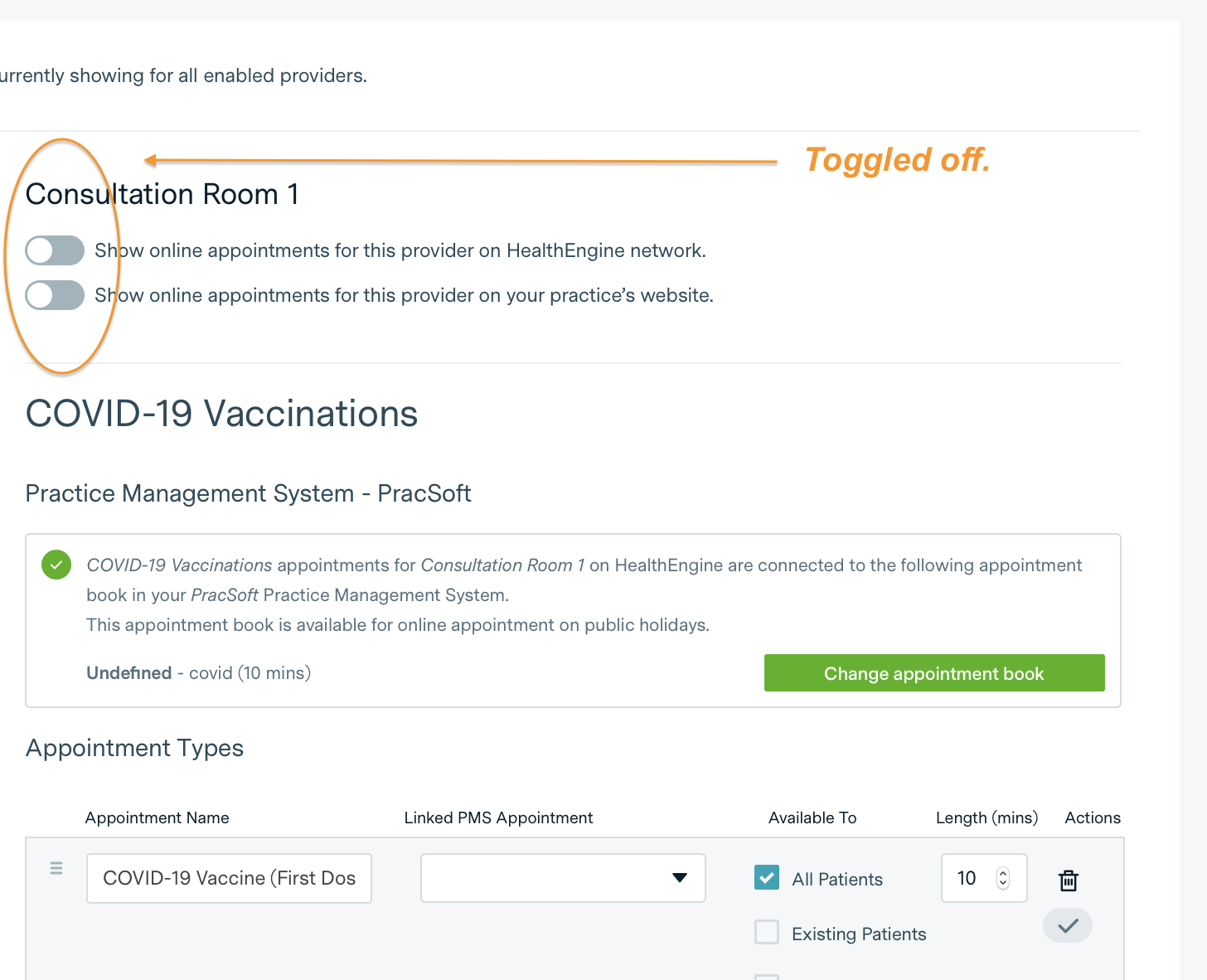 When you are ready to republish them, click here HERE for step-by-step instructions on how to reenable a practitioner to publish appointment availability online.