If you need to book a patient in yourself, you can do so using the patient appointment management system.
First, go to settings> manage availability.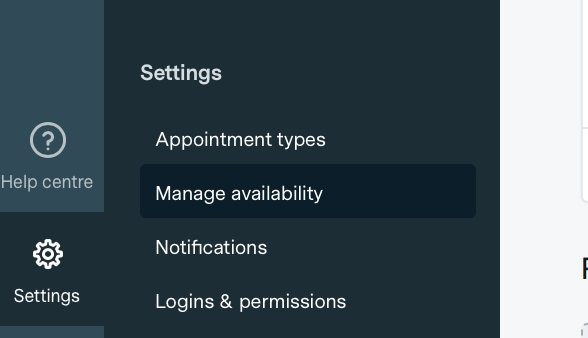 Navigate to the day you wish to book the patient in for and click anywhere in the light blue schedule to bring up the availability for that schedule.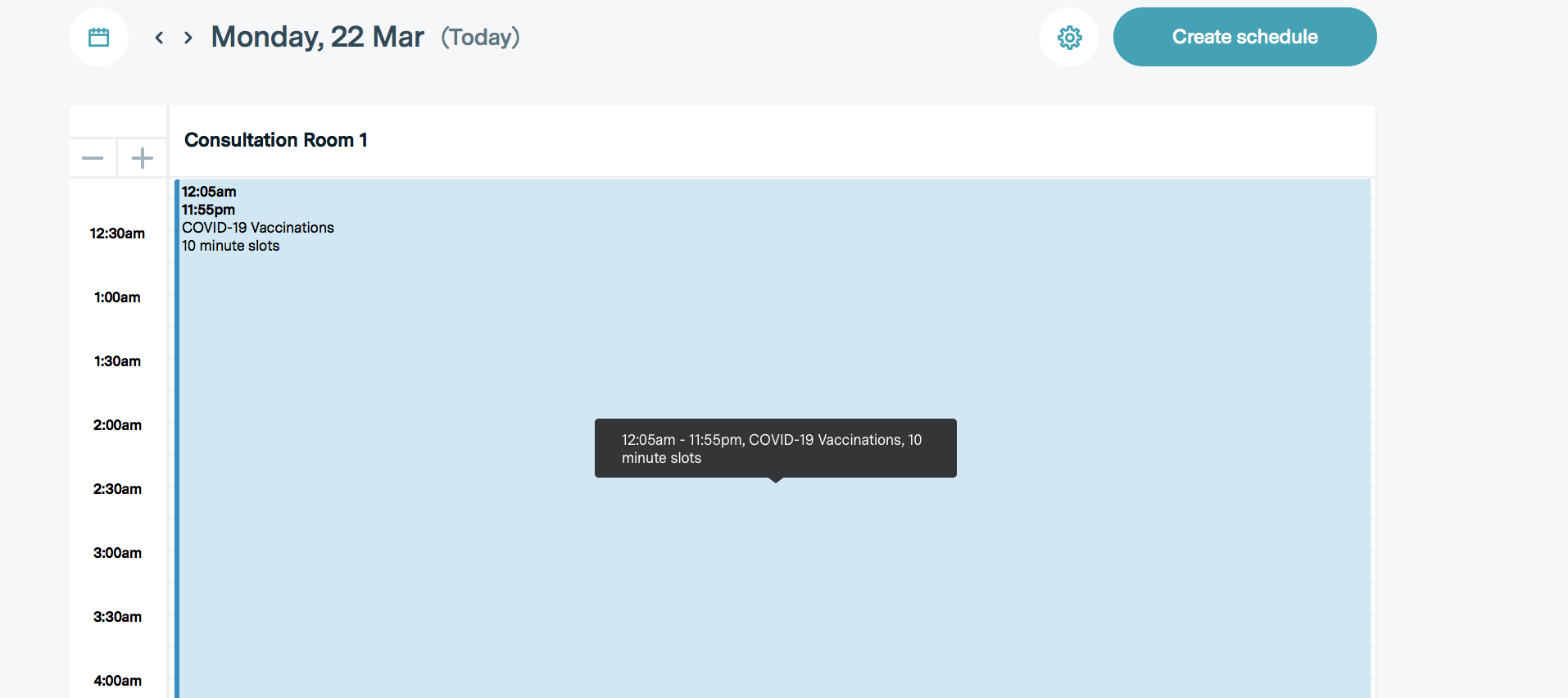 Select the calendar icon for the requested appointment time on the manage availability pop up screen.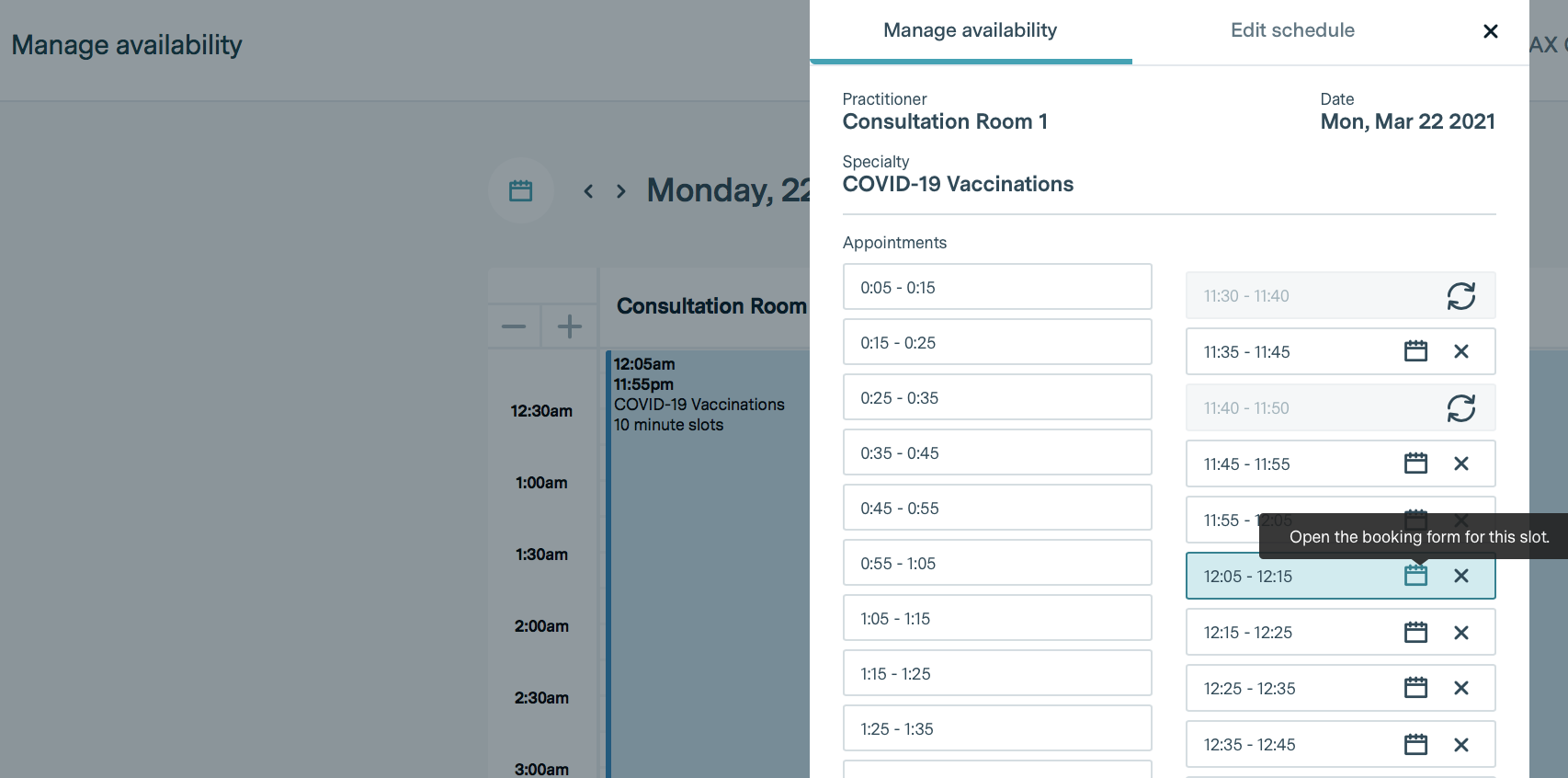 This will open up the booking form, and you can click the link shown to go to the government website to check eligibility.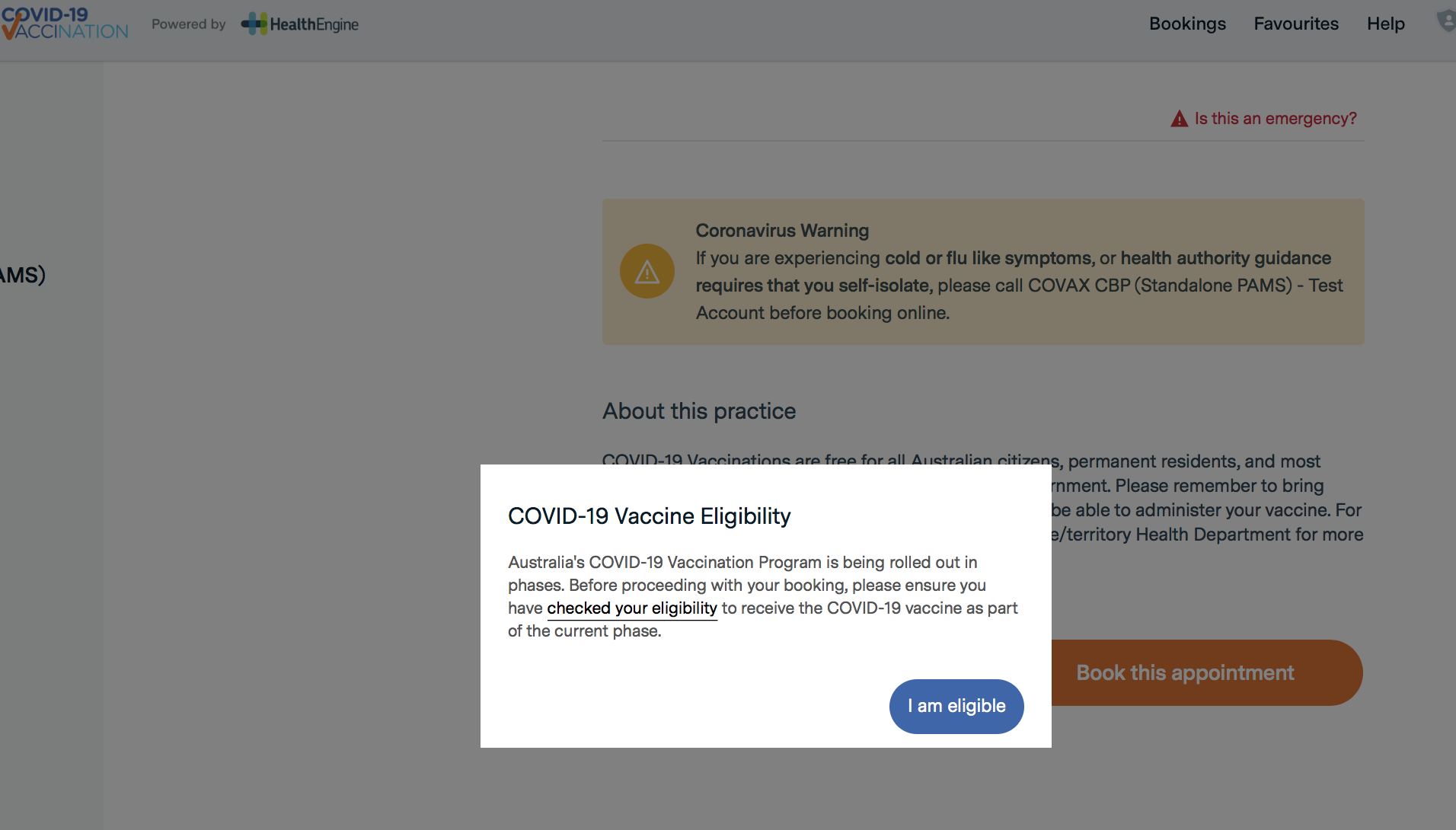 Once you have checked their eligibility you can return to the booking form, and select 'I am eligible'.
You can then click Book this appointment, and go through the booking form selecting the appointment is for someone else, whether they are new or existing to your clinic, which vaccine dose they need and who should receive communication about the appointment (the patient or yourself - the patient will require an email address to receive the communication themselves.)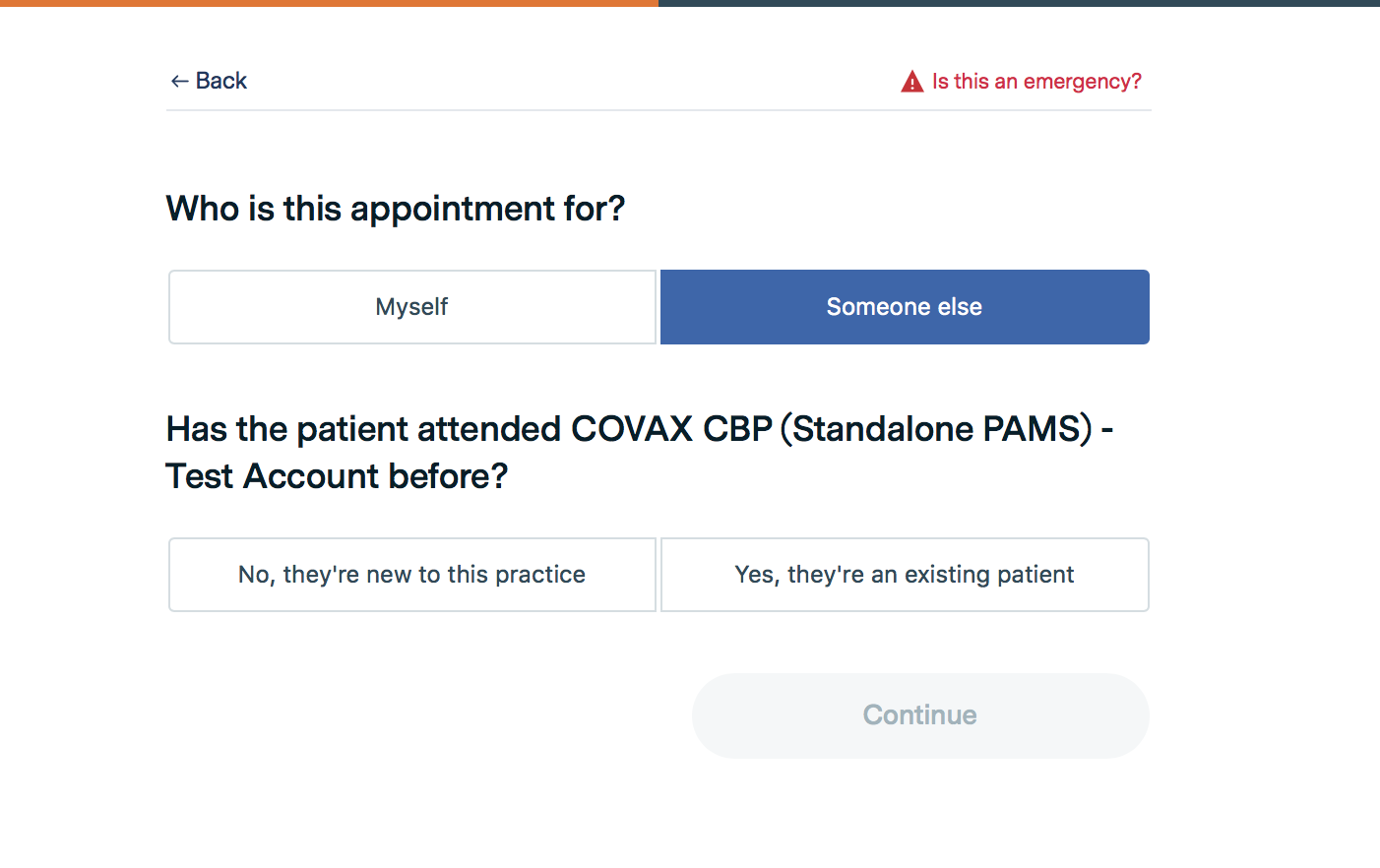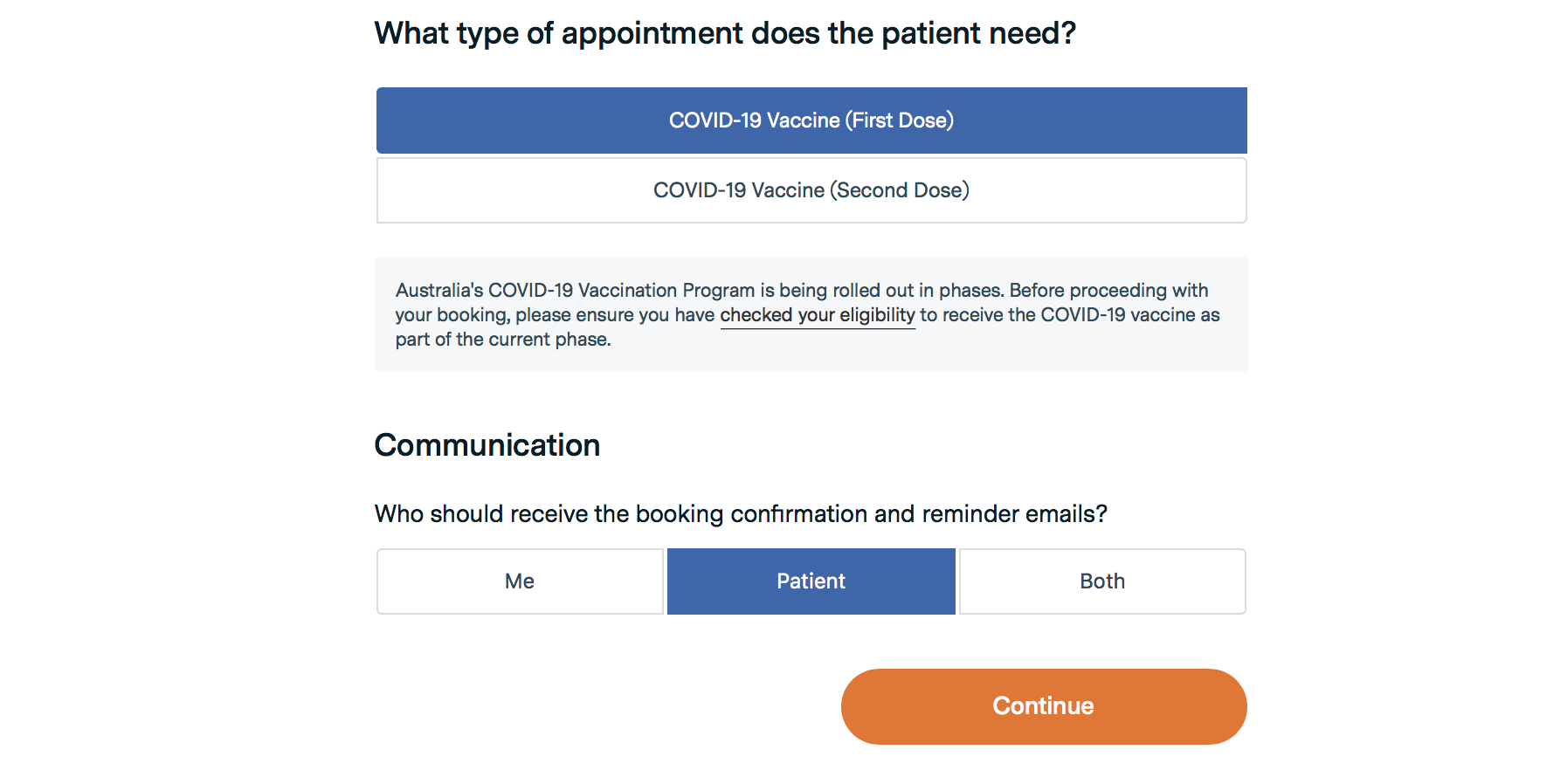 You then come to the screen to enter the patient details. Firstly, enter your own details at the top of the page, and then the patient details below that as directed by the booking form.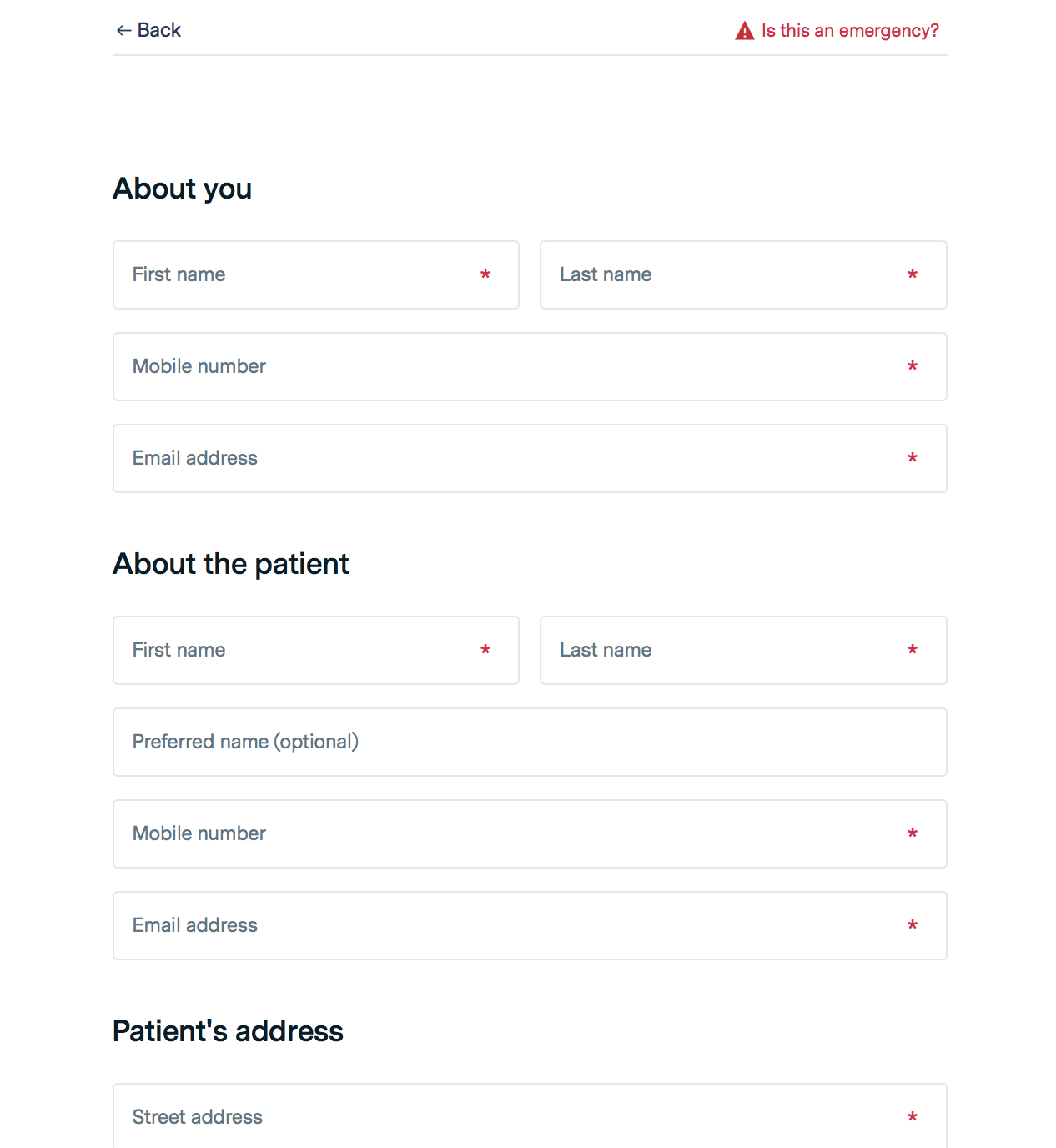 The fields marked with an asterisk are compulsory. If the patient does not have a mobile number or email address, you can enter your own details here if you wish to receive that information for them and then pass that on to the patient by phone.
You then enter the patients medicare card details on the next screen.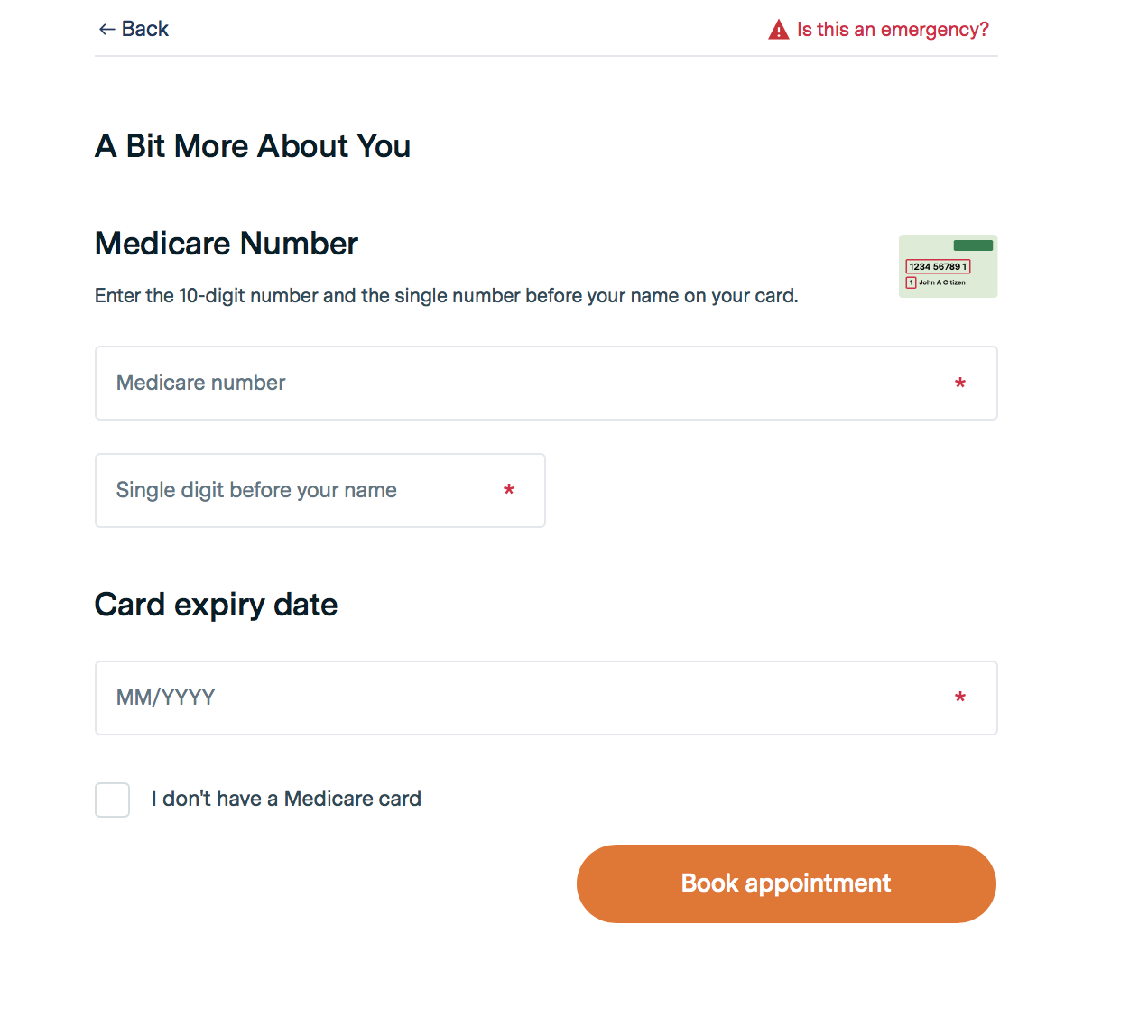 You then click Book appointment and the booking is done.
If you wish, you can continue on to book a second dose appointment for the patient if you have the availability published, if not you can now close the window and you will see the bookings listed in your practice admin bookings list under bookings> online bookings. (Sort the bookings by the date booked column to see the most recent one at the top.)