Whether it's a New Patient Form or a Pre-screening Form, Healthengine stores these completed forms within your Practice Admin once the patient has completed it!


To find these forms, navigate to your Practice Admin then select 'Bookings' to open the list of bookings your practice has received over the last month.
To the far right of your list of patients, you'll see a yellow paper icon that will be in line with the patient's name who has filled out the form.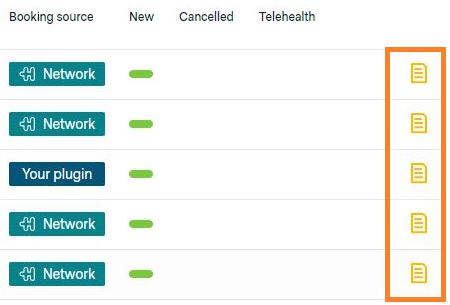 To view the form, click on the patient's name to pull up their booking information and scroll to the bottom to find the form. You can download the completed form as a PDF to your computer by clicking the 'Download form' button.

Depending on your practice software, you may also be eligible for New Patient Form and Pre-screening Form integration.
To find out more about this, check out some of our Help Centre articles below:
If you'd like to discuss form integration or experience any issues, reach out to our friendly Healthengine Support Team via phone, chat or email support@healthengine.com.au