From time to time you may need to cancel or reschedule an appointment for a patient.
You can always advise them to use their booking confirmation email they received when they booked the appointment, however if it is within your set cancellation time they will not be able to use that. They may also not have access to their booking conformation email if you have used your own when making the booking for them. The following article shows how you can cancel, or reschedule an appointment on a patients behalf.
First go to your settings> manage availability page, and navigate to the date of the patients appointment.
When you click into the schedule for that day you should see the patients appointment has a few different icons next to it.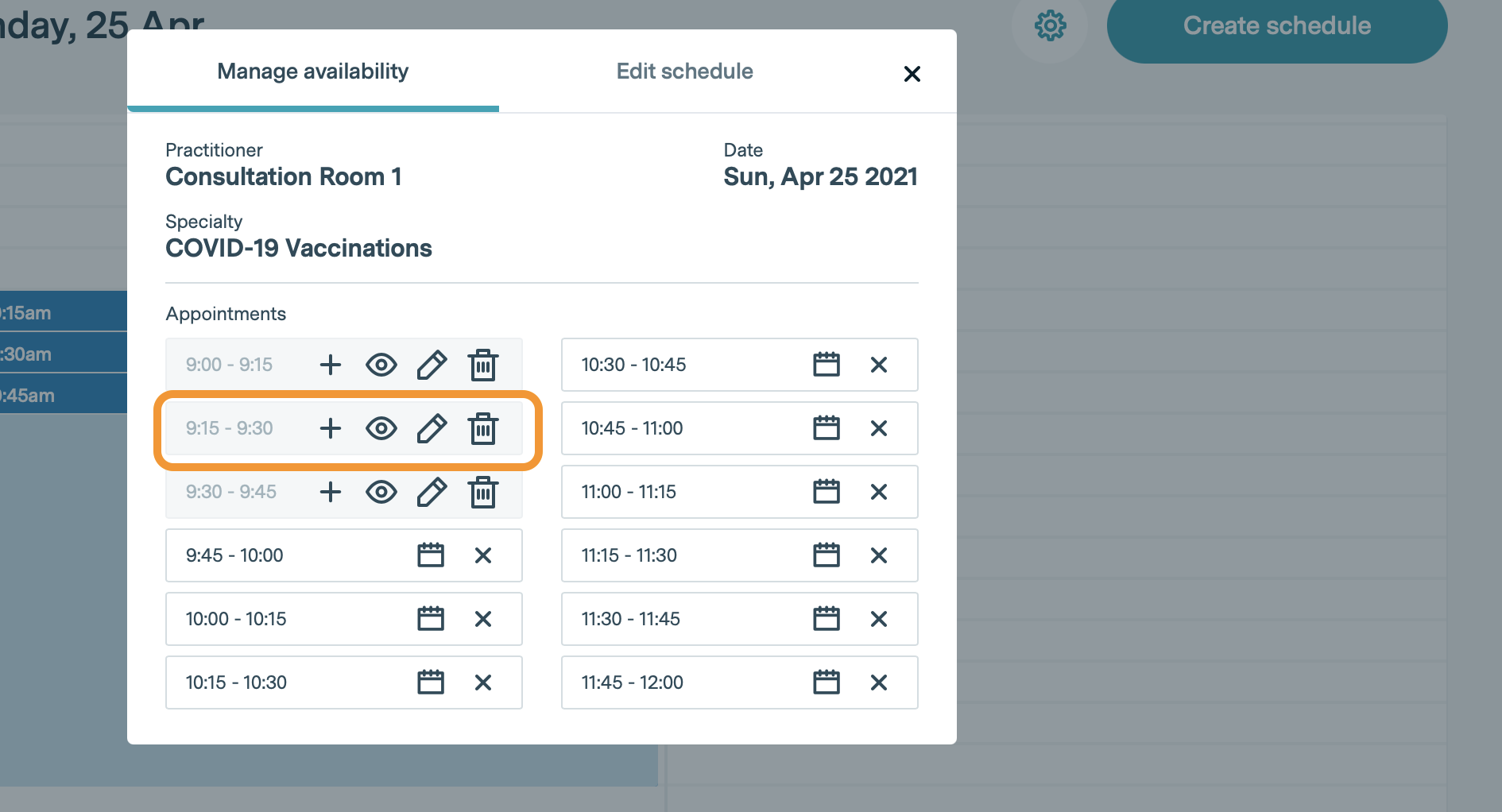 You can hover over each icon to get an understand of what they do.
If you need to cancel a patients appointment, you just need to press the trash can icon next to that booking.

Once clicked it will confirm that you wish to cancel that appointment and republish the slot for a new patient.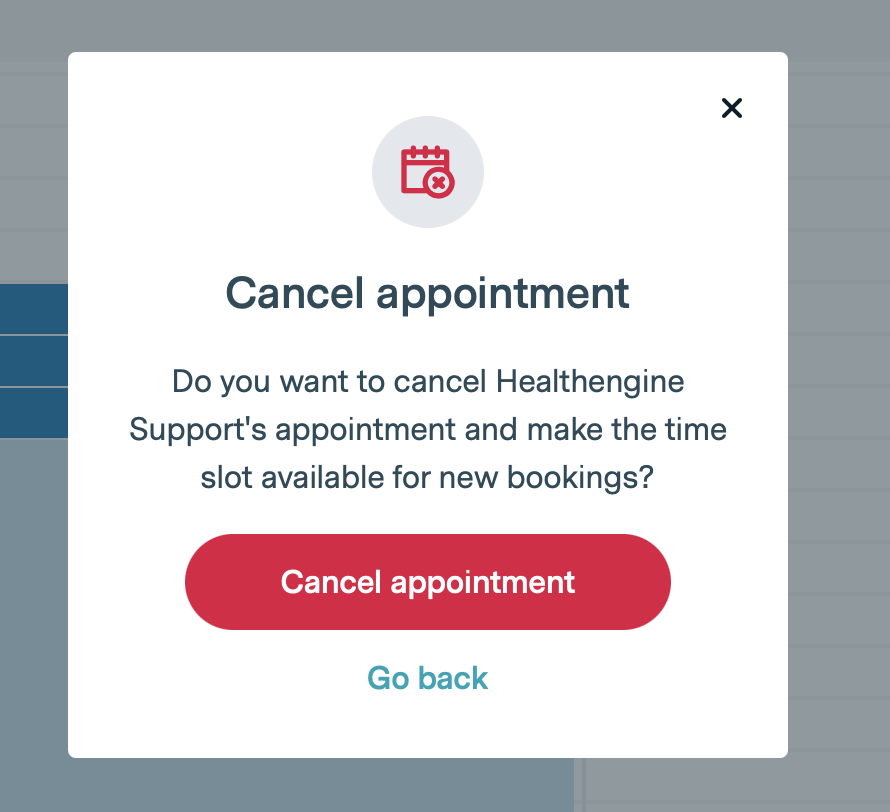 Once cancelled, it will reappear in your calendar as the light blue colour, indicating the time slot is now available. The patient will also receive an email to advise them their appointment has been cancelled.

When you click back into the schedule you will see the slot will be available again. Please note it can take a few minutes for it to reappear in here, so if you don't see it give it a bit more time. If you don't want the time to be republished, you will need to press the x next to the appointment time to unpublished it.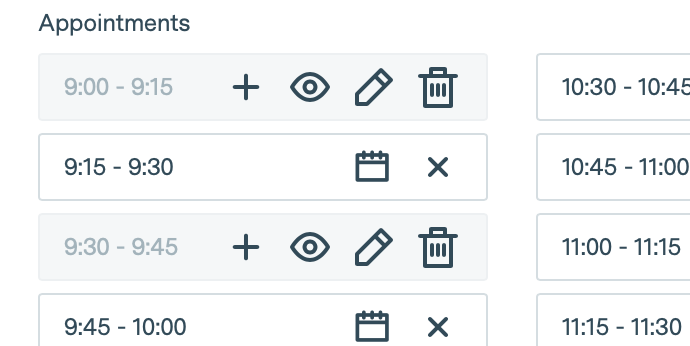 If you need to reschedule a patients booked appointment, you would click the pencil icon.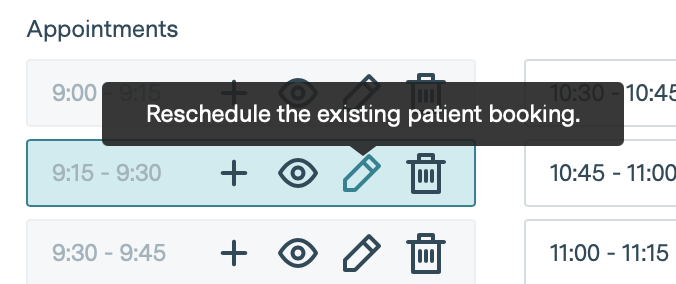 This will bring up the following popup: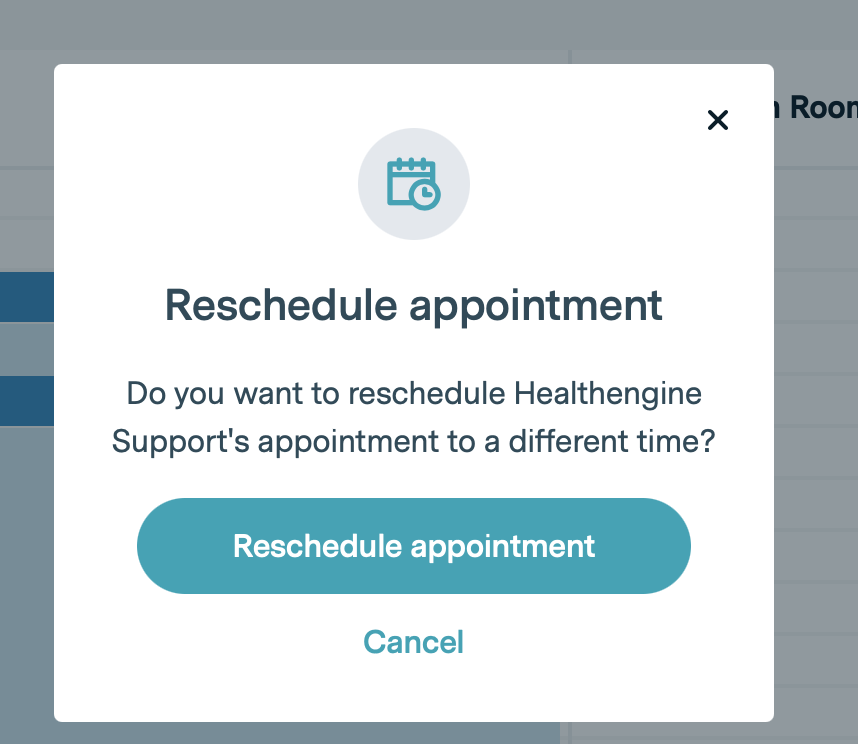 Once you click reschedule you will be presented with any other available times you have published, so that you can select a new time for the patients appointment.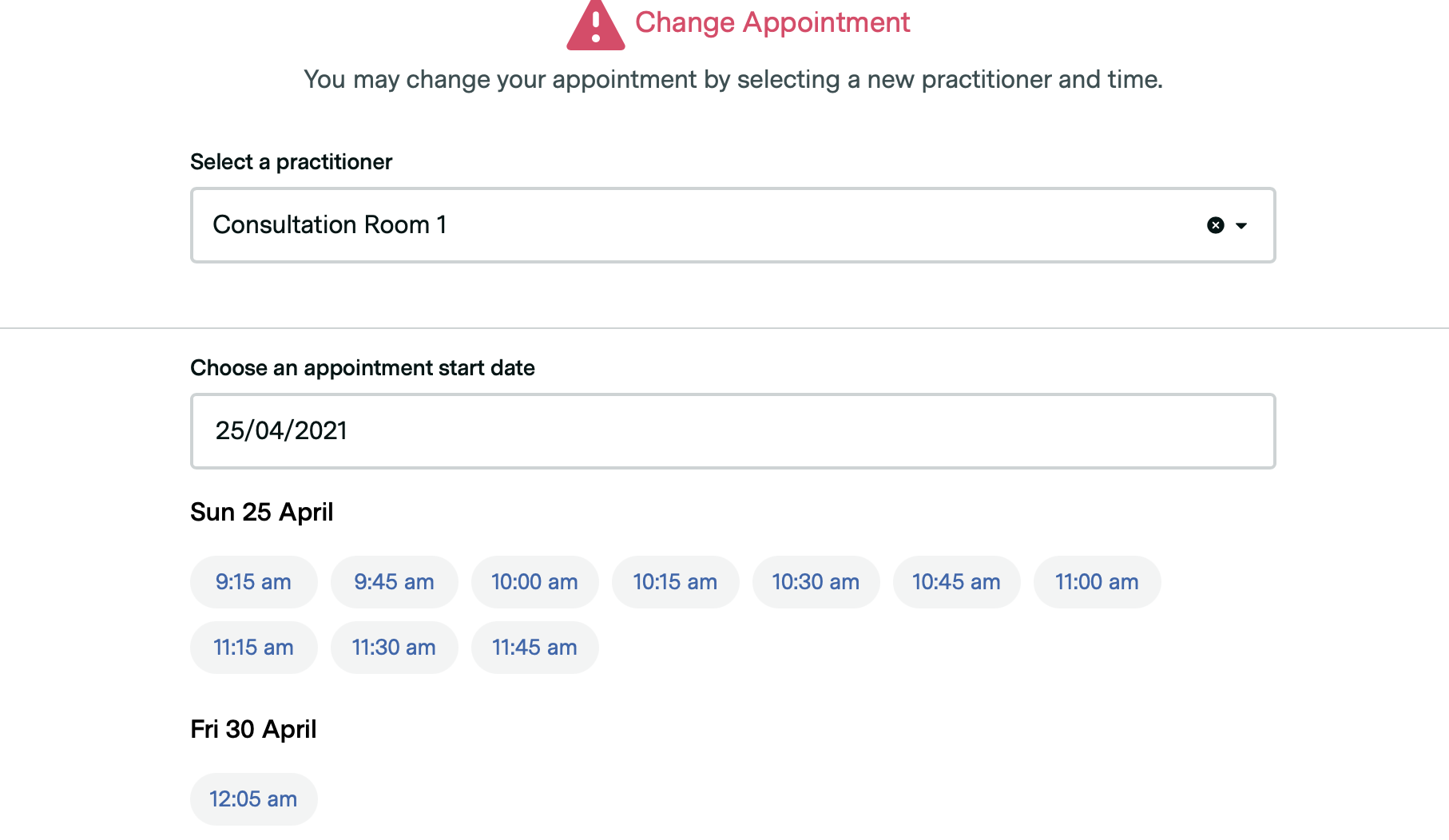 Select the new time the patient requests, click change appointment and then click the button shown to confirm the change.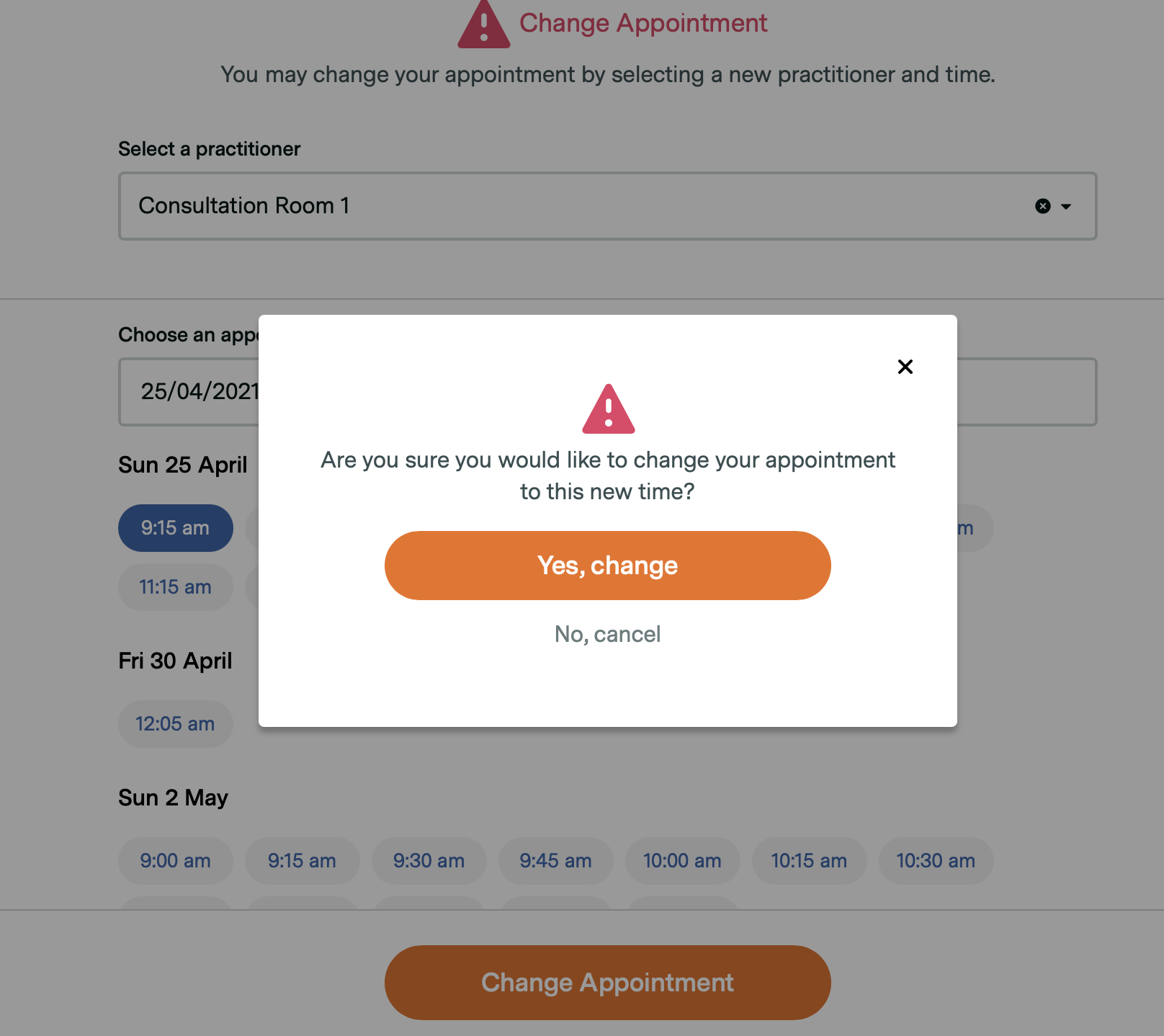 A new booking confirmation email will be sent and the booking confirmation screen will be displayed.