If you used the HealthEngine iPhone app or website to book your appointment and the practice that you booked with allows online cancellations, you are able to cancel your appointment immediately after booking, as pictured below.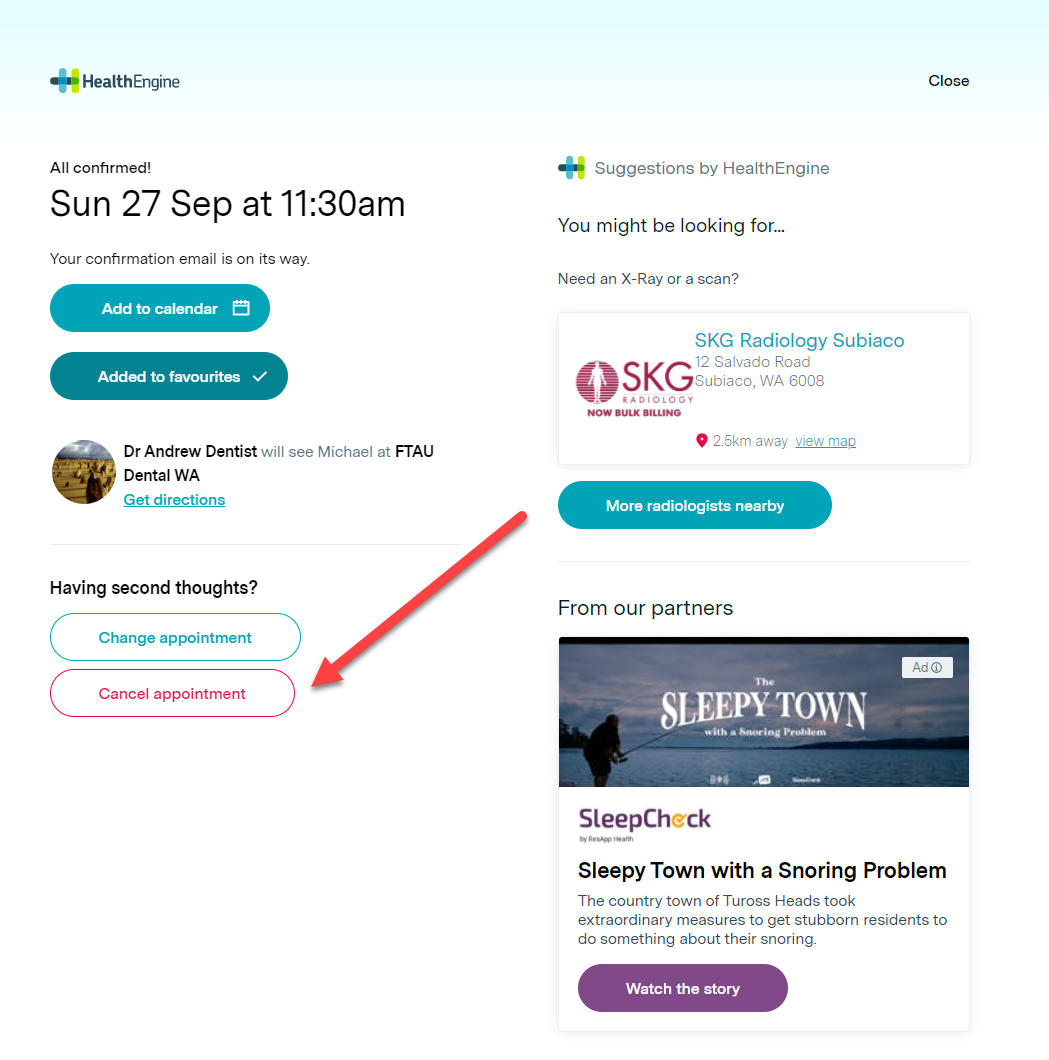 You can also cancel your appointment via the 'my bookings' screen of the website and under 'Upcoming appointments' on the 'home' screen of the app, provided you were logged in at the time that you booked the appointment and provided that the practice you booked with allows online cancellations. On the App, click into the booking and you will see the options to cancel or to reschedule your appointment.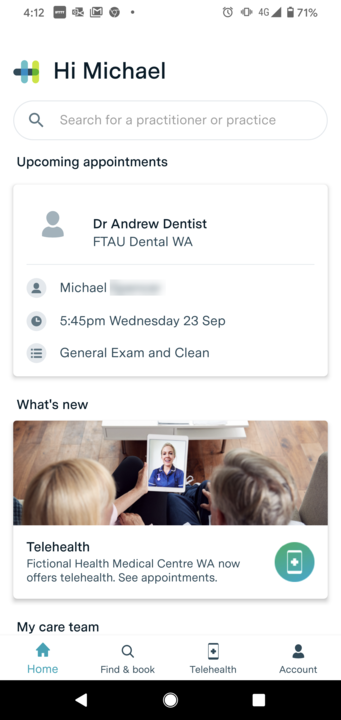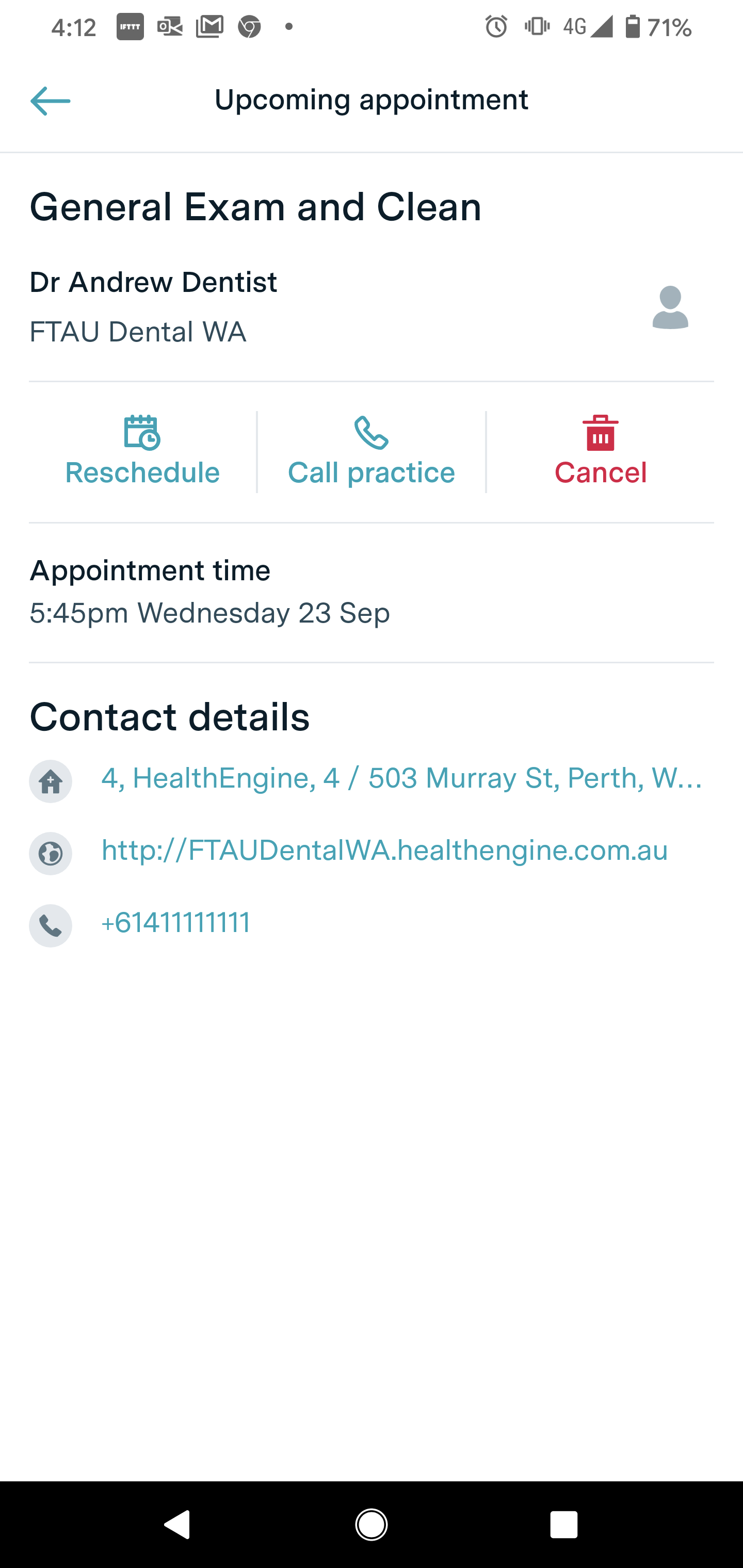 Alternatively, if your appointment was booked online, you will have received an email confirming your appointment. If your practice allows online cancellations, there will be a link at the bottom of your email to enable you to cancel your appointment, as demonstrated in the image below: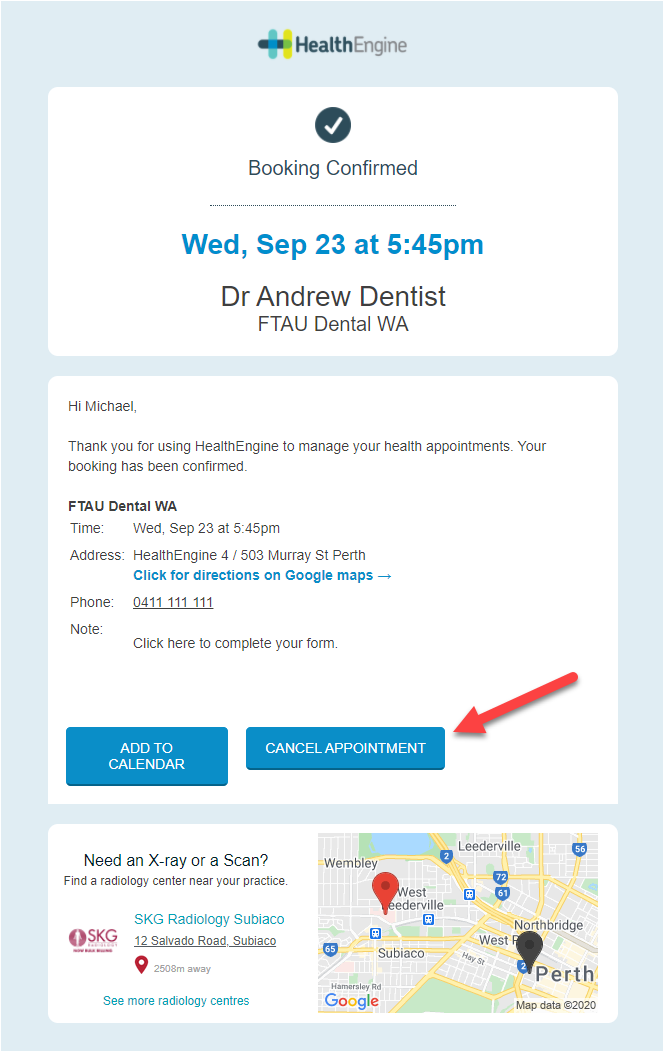 If any of the following are true, then please call your practice directly to cancel your appointment:
The link is not available

You no longer have the email confirmation

You were not logged in at the time of booking.
There is also a cancellation period that the practice can set, so if you do not see the ability to cancel or the link no longer works, you may be outside their accepted cancellation window and must call the practice to cancel.
Please note that if you cancel your appointment directly with the practice, you will still receive an email reminder from us for your appointment; you can just ignore this - the appointment is still cancelled.