Healthengine is now offering support for our online new patient forms to be distributed to patients booking outside of the Healthengine platform, e.g. via phone or as a walk-in appointment. This feature is called "Off-Platform New Patient Forms".
How does it work?
Eligible practices with our New Patient Forms product will receive access to a unique URL and QR code for their practice that can be downloaded or copied from Practice Admin into an SMS or email, or printed out and displayed in the waiting room for patients to scan upon entry.




How you distribute the URL and/or QR code for your practice is up to you - you have full control over which patients receive an online copy of your New Patient Form and when. Though it is strongly recommended to print out the QR code and display it in your waiting room as this is the most efficient way to ensure all of your patients are completing their forms online.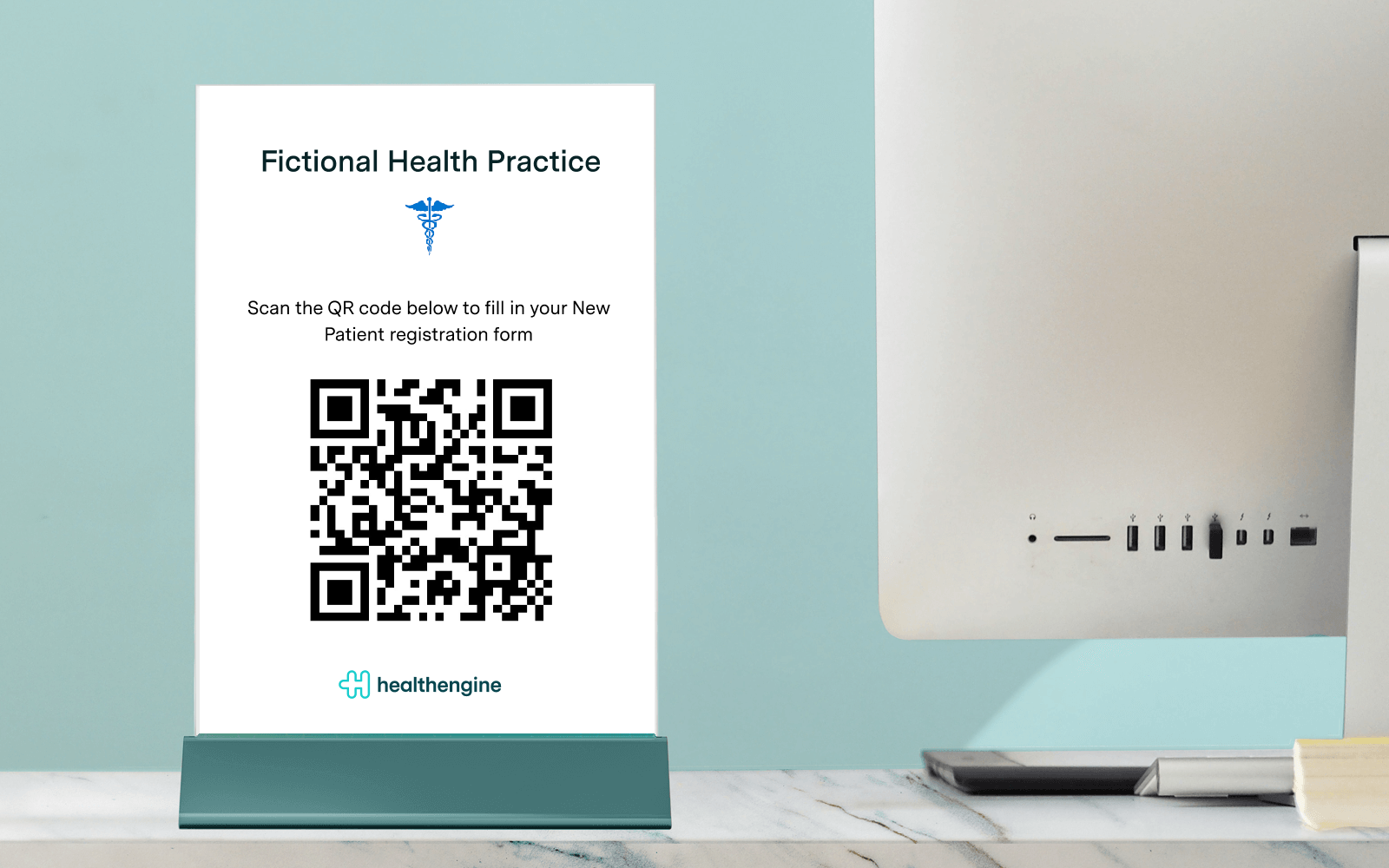 How much does it cost?
For General Practice clinics on our Practice Efficiency Suite (PES) Plus tier, this feature is included for free in your subscription.
For General Practice clinics not on our PES Plus tier, you will need to upgrade to the Plus tier to receive access to this new feature. Please speak to your Customer Success Manager if you are interested in upgrading.
For clinics of other verticals, such as Allied or Dental, you will be able to purchase a subscription to the Off-Platform New Patient Forms product for $20/month.
When will it be available?
This feature is available now! If you are eligible, simply navigate to your Practice Admin account and go to Bookings > New Patient Forms > Off-Platform Forms to view the new options.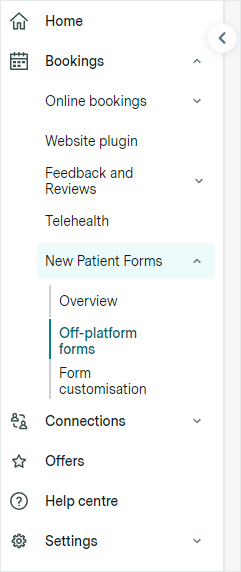 From here, you can see a list of forms that have been submitted from your off-platform patients and access your practice's unique URL and QR code for copying, downloading, and/or printing.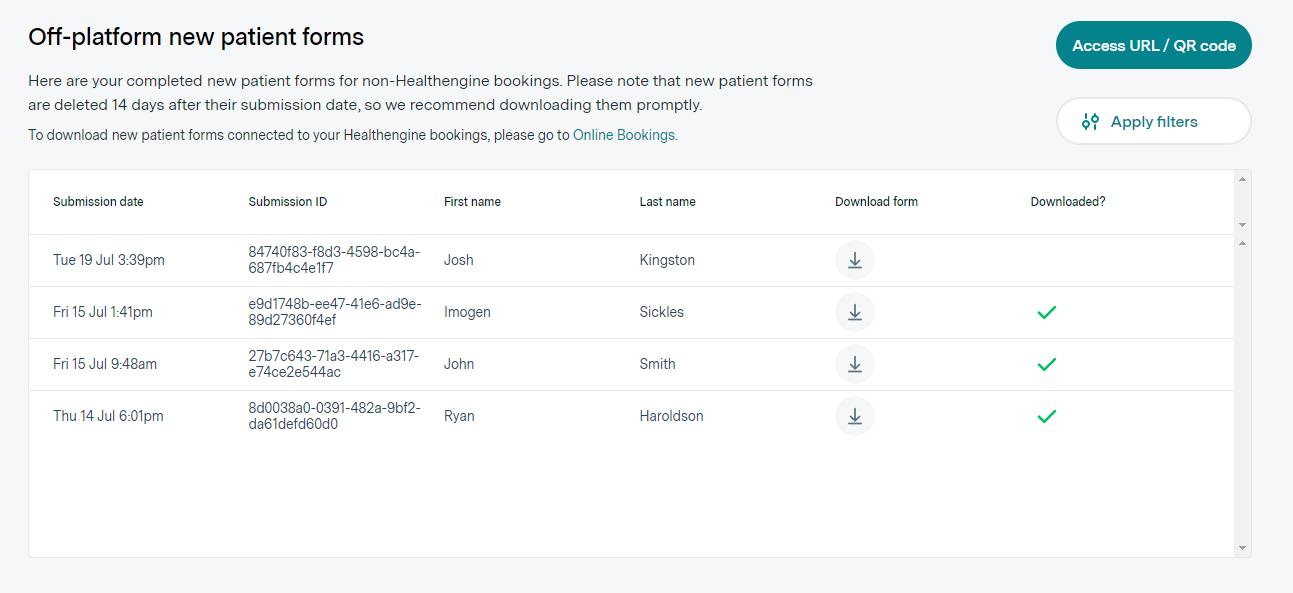 Will integration with Practice Management Systems be made available in future?
We plan to add integration to this feature in future so that there is less manual effort involved in sending new patient forms to your off-platform patients. This will be fully optional, but for those interested it will work similarly to our other PES features, such as Feedback or Reminders, where we integrate with your appointment book to determine when to send new patient forms and to whom. This way, there will be no manual effort involved and all of your patients will have the opportunity to complete their new patient form online as soon as they book with you, regardless of how they booked.
A form that was submitted previously is no longer showing in Practice Admin. What happened?
All submitted form data is automatically deleted from our systems 14 days after the form was submitted by the patient. This is to ensure that the data is kept as private and secure as possible. Please ensure all submitted form data is saved into your patient record system within 14 days of the patient submitting the form to avoid losing the data. You will be notified as soon as a form is submitted and reminded 2 days before the form data is due to be deleted so that there is plenty of opportunity to save the data before it is deleted.
How do I know if another member of staff at my practice has already downloaded a submitted form?
In the off-platform form submission list view, each submitted form has a checkmark next to it if it has already been downloaded by your practice. If there is no checkmark next to a form submission, you should download it as soon as possible to retain a copy of the data before it is deleted from Healthengine.
Can I turn off the data deletion reminder emails?
Yes, if you navigate to Settings > Notifications within your Practice Admin account, you can enable or disable this alert for any of the contacts you've added.
If you have any further questions or concerns about this feature, please get in touch with us using the 'Help' button on the bottom right of your Practice Admin account.